Which Non-Carhartt Winter Cap Should You Buy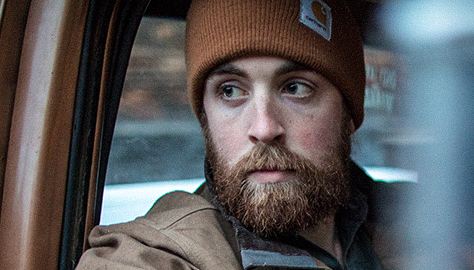 The temperature in D.C. today is hovering around the high teens, so I am trying to avoid going outside if at all possible. This spate of frigidity has got me thinking about my winter wear. As we have told readers in the past, our recommendation for winter hats is this Carhartt beanie. I have owned many winter caps in my lifetime, and none has provided anywhere near this level of warmth.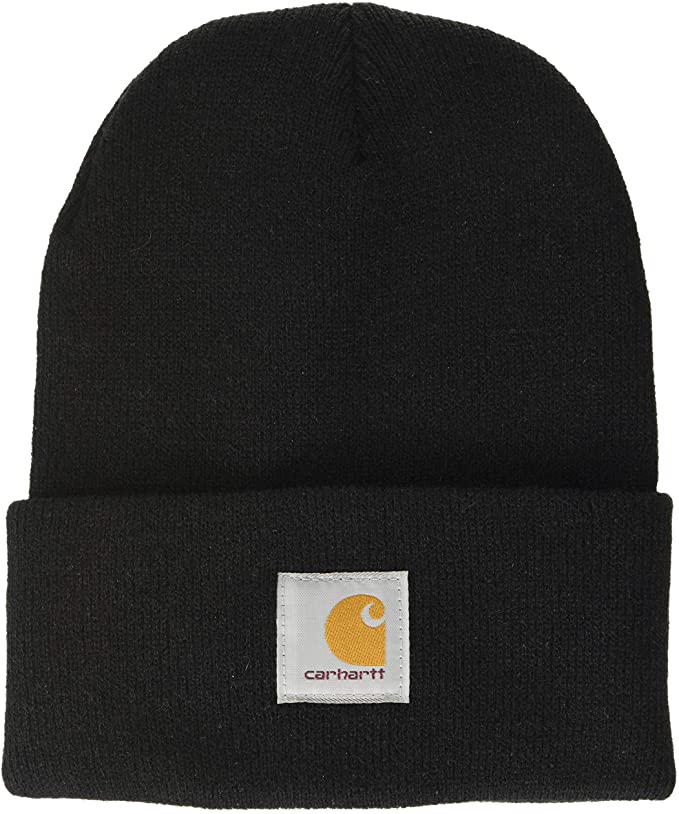 Carhartt Men's Knit Cuffed Beanie — $16.99
We still recommend the Carhartt beanie for quality, but we do understand that a lot of our readers are boycotting Carhartt because of its decision to stick to its vaccine mandate for employees. This leaves customers in a bit of a bind. The second most popular winter hat on Amazon is made by Timberland, whose parent company, VF Corp, will also be firing unvaccinated employees. VF Corp also owns The North Face, so you can rule out that brand's beanies as well.
Search Amazon for "winter caps," and you will also come across highly reviewed products from Nike and Columbia Sportswear. Considering both companies are headquartered in the Pacific Northwest, it should come as no surprise that they are similarly enforcing vaccine requirements upon their employees.
That leaves a slew of fly-by-night Chinese brands with nonsense names like CAMOLAND, OZERO, LCZTN, and Vgogfly. (I swear I did not make any of those up). Though there is no way to know the vaccination status of these companies' employees, the notion of sticking it to overreaching American businesses by supporting Chinese ones seems a bit backwards.
So what is one to do? It should not be so difficult to stick to your principles while also keeping your head warm. Pretty much the only reliable brand that fits the bill is Adidas. Though the German corporation may eventually cave like its competitors in the outerwear space, to date they have stayed silent on the topic of mandatory vaccines. To support them (and protect your ears), you can purchase an Adidas beanie on Amazon.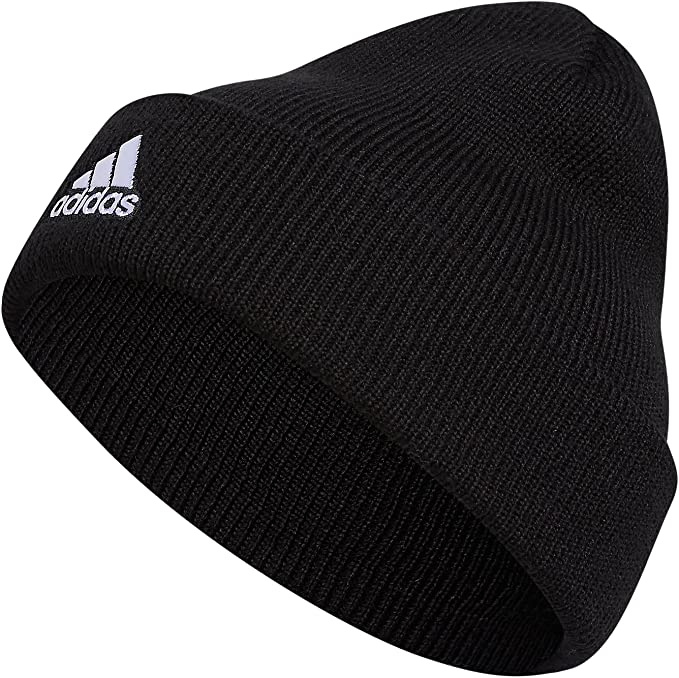 Keep Sand Out Of Your Drinks With This Beach Table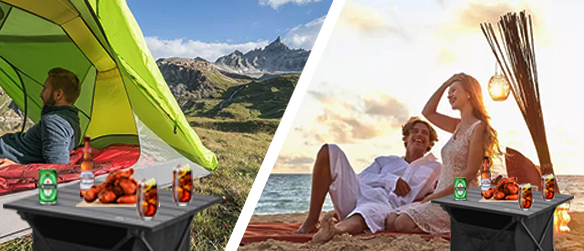 Summer summer summer. Beach beach beach. It may seem like we have a one-track mind here at We Know Products lately, and for good reason. I am about to kickstart my holiday this weekend with a trip down to Turks & Caicos in the Caribbean. The small island territory recently revoked its COVID-19 regulations, so this is shaping up to truly be a vacation. All of this is to say that while my mind was wandering to thoughts of the ocean recently, I came across another cool product on Amazon: a collapsible beach table.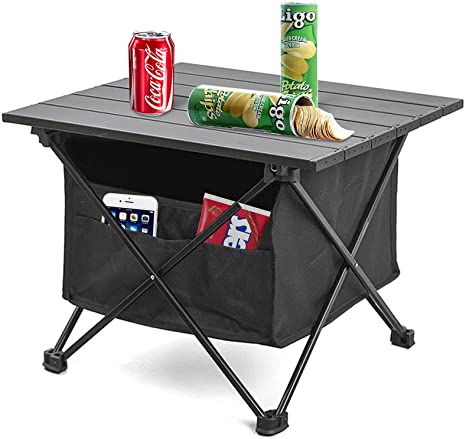 Folding Camping Table Portable Beach Table Lightweight Aluminum Collapsible Table Top Camping Side Tables with Storage Bag for Outdoor Picnic, Backpacks, Beach, Fishing, BBQ, Backyards — $31.99
Everyone loves a nice cold alcoholic beverage on the beach. But as we have discussed before, it is always sort of a hassle to keep them sand-free. Even if you did buy the sand coasters we recommended last year, there are still other items you want to keep sand-free, namely your phone (and speaker) as well as any snacks.
This beach table takes care of all of that. Since it is a table, you can put whatever you want on it, including your brand-new margarita tumblers. It has pockets for extra storage as well.
Of course, if it were just a table there would be nothing particularly special about it. In theory, you could lug any old table to the shore and thereby christen it a "beach table." Since this is foldable and portable (like the American flag beach umbrella), you can actually conveniently take it with you to the beach.
The key to maximizing the level of enjoyment you have at the beach is to minimize stress. That is exactly what this beach table promises to do. By preventing sand from ruining your belongings, it will put your mind at ease and help you relax. Summer 2022 here we come!
Use This Desk Lamp To Wireless Charge Your Old iPhone
I have an iPhone XR, which still to me seems like a relatively new model. But nope, I just checked and that means my phone is over three years old. Crazy how a pandemic messes with one's sense of time. I blame that as well as the weird hiatus Apple took in numbering their iPhones before returning to form with the iPhone 11 in 2019. My point is that it is no surprise that my phone's battery is starting to fail me. Specifically, it simply doesn't charge. I plug it in and night only to find out in the morning that it was all for naught. This happens no matter what lightning cable I use, and I know it is not the cables' fault, since they work flawlessly with my iPad and AirPods.
Since my phone needs to be charged in order to work properly, I was left with a few options. I could spend $800 on an iPhone 13, despite resolutely not needing any of the smartphone's latest features. Or I could find some other way to get juice into my outdated model. I figured I would start with Option B. That led me to purchase this $27 desk lamp-cum-wireless charger.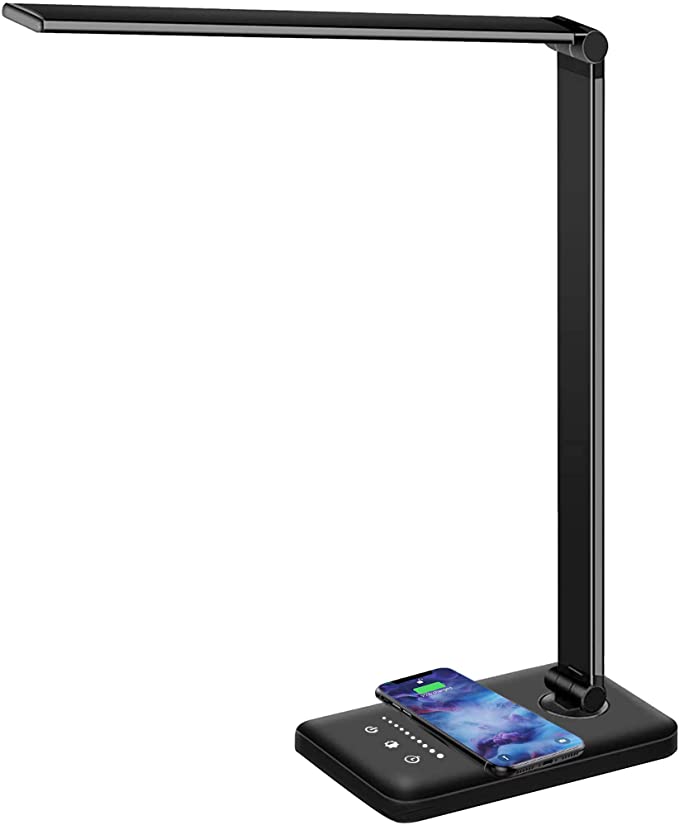 mchatte LED Desk Lamp with Wireless Charger, USB Charging Port, Dimmable Eye-Caring Desk Light with 5 Brightness Levels & 5 Lighting Modes, Touch Control, Auto Timer (Black) — $26.99
I wasn't 100% sure it would solve my problems, but at under $30 it was a chance I was willing to take. The mchatte LED desk lamp had the added bonus of, well, being a desk lamp, something I direly need at my home workstation now that it is getting darker earlier and earlier each night.
I am happy to report that this sleek little product did the trick. I simply place my iPhone on top of its base, and the lamp immediately registers the device and gets to work charging. This saves me all the time I used to spend constantly finagling the little cord into the iPhone port, trying to situate it just so. If I were Apple, I don't think I would let inexpensive Chinese products like this on the market, since it cost them the better part of a thousand dollars.
The lamp feature is good too, as it has five different colors of light, though I find myself always using the cold white setting. For each color, you can adjust the brightness in gradients with a slide of your finger. All in all, the tech here works great, and it has the added benefit of having an attractive, English-literate listing unlike some other lamps on the market.
Here Is A Clear Backpack Americans Can Be Proud Of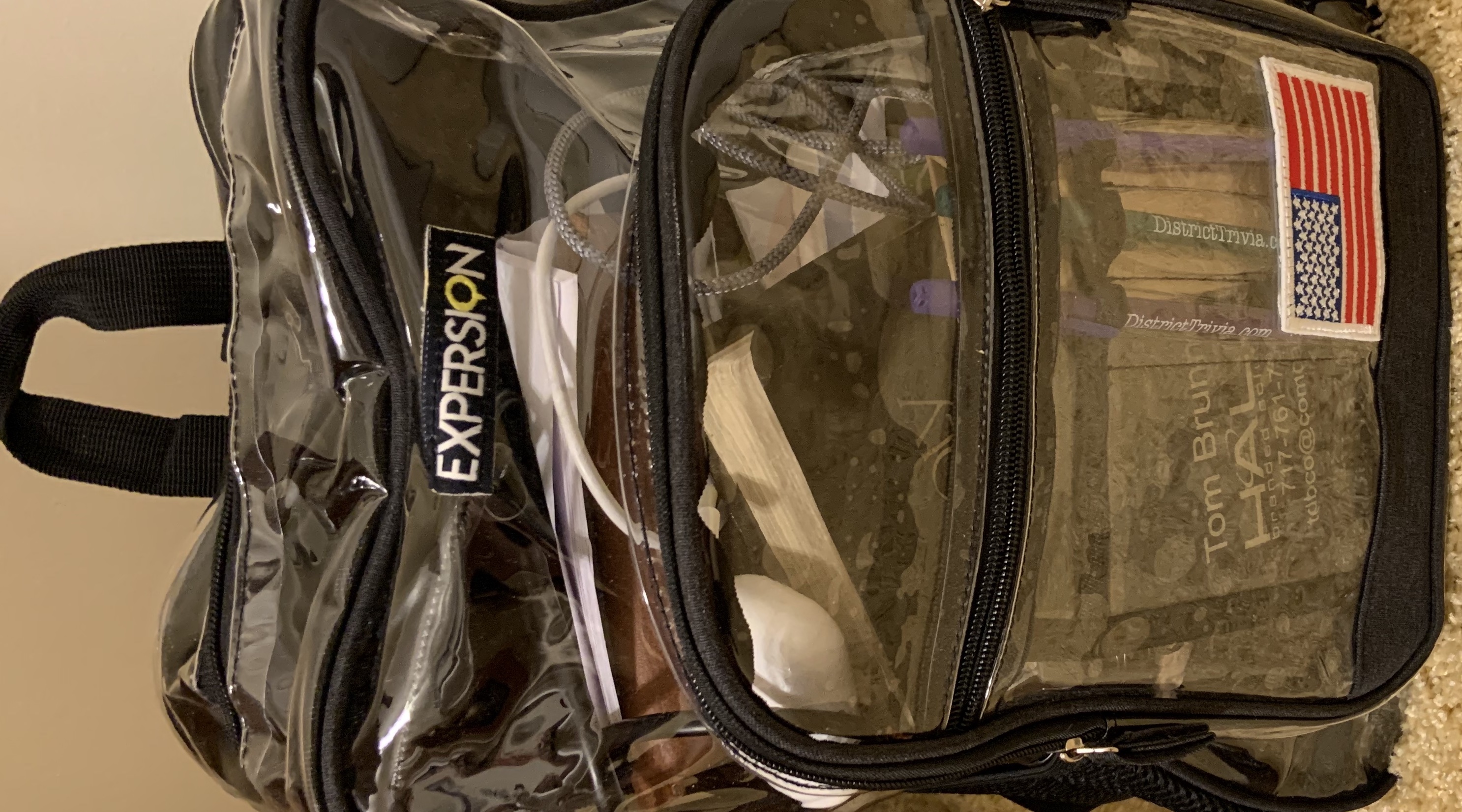 The best laid plans of mice and men…
I bought this backpack months ago, since my son's school mandated last year that all backpacks have to be see-through. The policy change was made rather abruptly, and all the parents ended up using shoddy bags that one parent bought for everyone in bulk.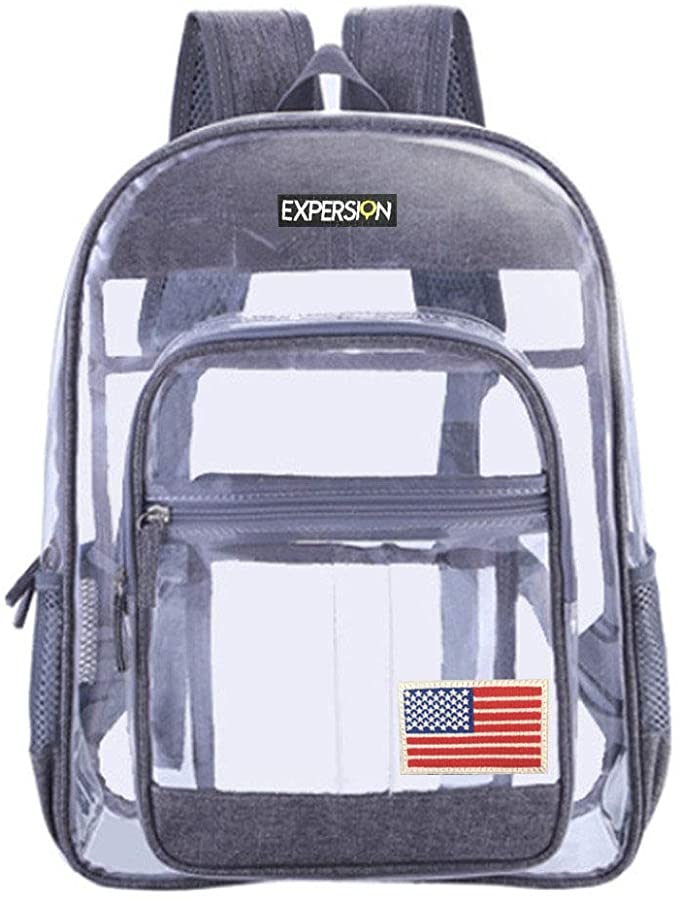 Expersion clear backpacks can be bought on Amazon or on Walmart.
This year, I vowed to make it up to my son by getting him a backpack he could be proud of. He loves everything America, so an American Flag backpack was a no-brainer. I liked the sound of the brand name Expersion, so I rolled the dice with this one. I was very excited for my son to be the most patriotic kid in school, and so was he. And then COVID happened.
My son has yet to physically go back to school, and as a result the backpack has gone largely unused. However, my entire family was blessed enough to take a trip to our cabin recently, and I used the backpack to pack my son's schoolwork to take with us. The backpack was surprisingly spacious. It has THREE pockets, each pocket bigger than it looks, and the pen holders were very useful for carrying pens which otherwise would have been shoved in our pockets are forgotten altogether. The backpack was very sturdy, as it held up over a very bumpy car ride. The best part of all? The material is so easy to clean and sanitized, something we have become very conscious of since COVID hit. It pulled all that off, and with the American flag patch, it pulled it off in style. I highly recommend, and I look forward to further use.