Remember The 'Amazon Jacket'?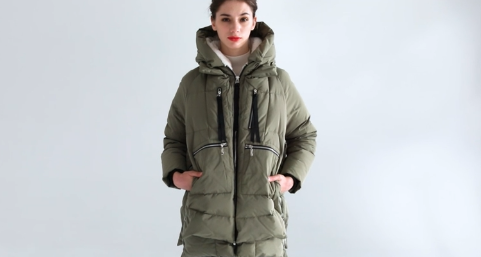 Nearly four years ago, an unassuming winter coat from a no-name Chinese company went mega-viral. Christened the "Amazon jacket" and covered by pretty much every website that does affiliate sales, the Orolay Women's Thicket Down Jacket has nearly 20,000 global ratings on Amazon, although its online plaudits pale in comparison to the street cred it gets from being fashionable among the New York City elite. Given the surprising fact that it is still popular all these years later, one half expects it to turn up in the "Sex and the City" reboot. (I'll let someone who has actually seen the show determine which character is most likely to don it in "And Just Like That…")
Sadly, its success has allowed Orolay to raise its price. Initially priced at under $100, you now have to pay close to double that much if you are a latecomer to the party.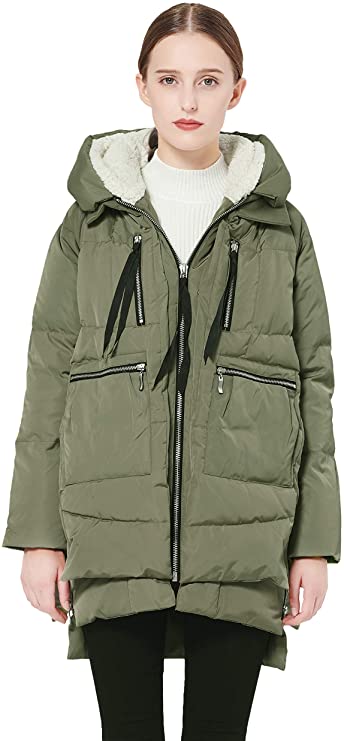 Orolay Women's Thickened Down Jacket — $159.99
Considering that its ubiquity among hip circles has resulted in comparisons to the Moncler, which costs 10 times that amount, this is still a small price to pay in the grand scheme of things. How many times in your life will you have the opportunity to wear something with "Balenciaga influence" without taking from your kids' college funds?
Check Out These 5 Fall Must-Haves From Amazon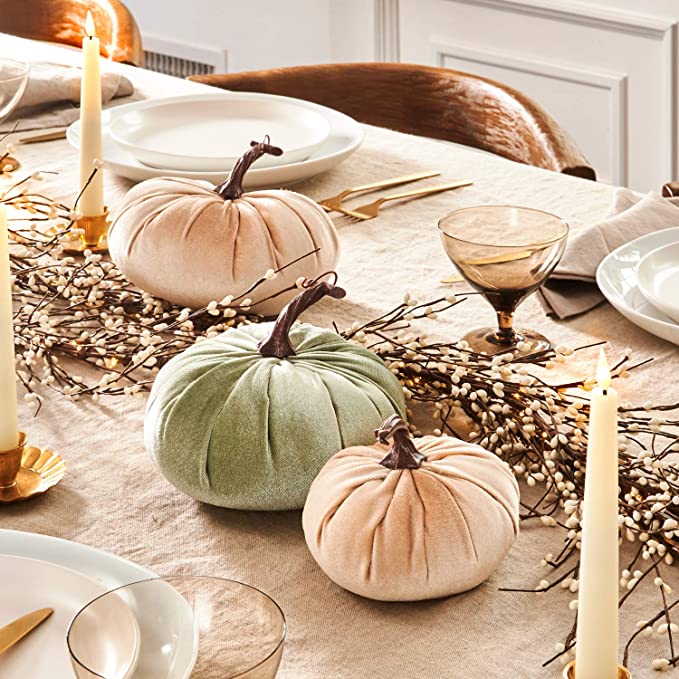 Cooler weather, changing leaves, and all the classic fall activities. I found some Amazon must-haves for the season so you don't have to.
Rust-Colored Velvet Throw Pillows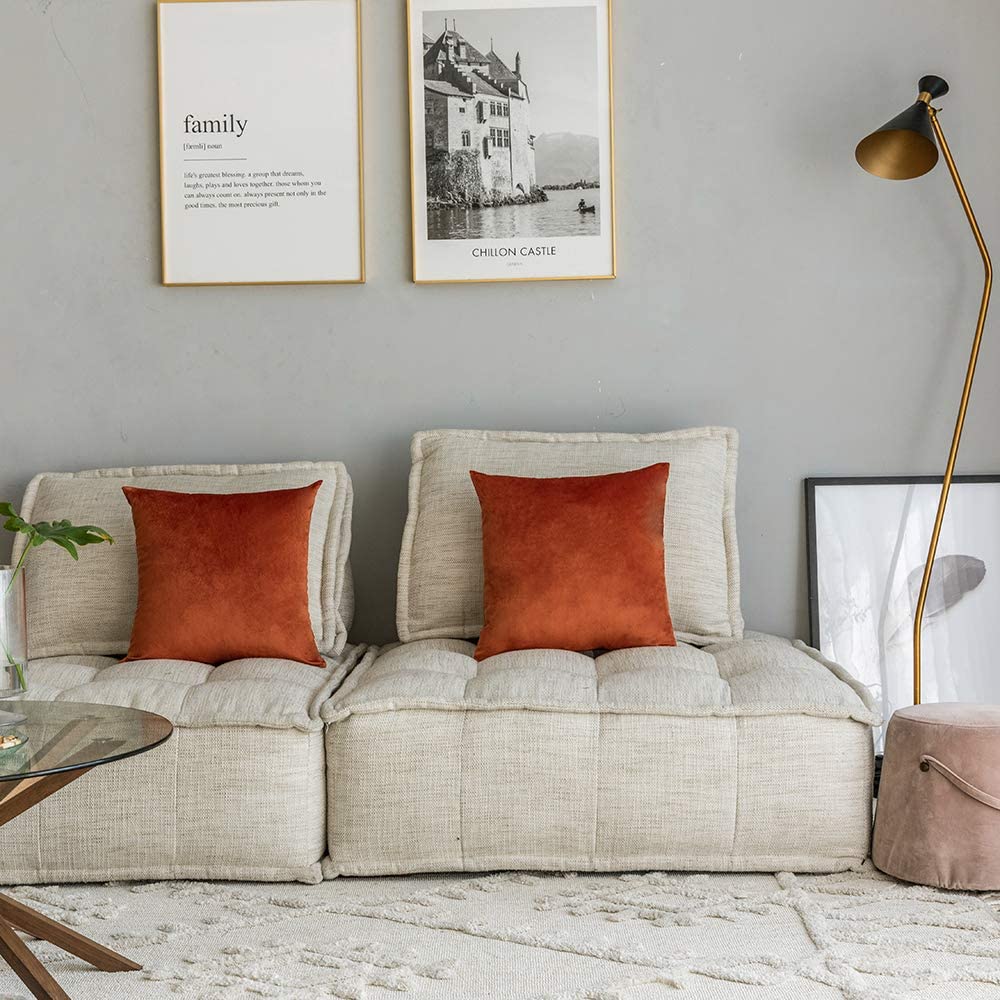 Rythome Set of 2 Comfortable Velvet Throw Pillow Cases Decorative Solid Cushion Covers for Sofa Couch and Bed – 18″x18″, Rust — $14.99
Two luxurious-looking velvet pillow covers for under $15. Comfy and cozy for your living room, bedroom, kitchen or office.
Velvet Pumpkins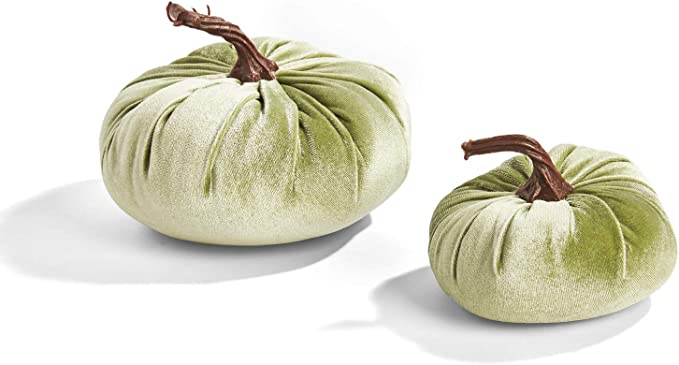 Velvet Pumpkins for Decorating – Set of 2, Plush Green Velveteen Fabric with Realistic Stems, 5 Inch and 7 Inch Diameter, Rustic Table Decoration, Halloween or Farmhouse Home Decor — $24.99
Because what's fall decor without pumpkins? These are a staple and will actually last you all season, unlike the real pumpkins that you'll toss before Halloween.
Cast Iron Dutch Oven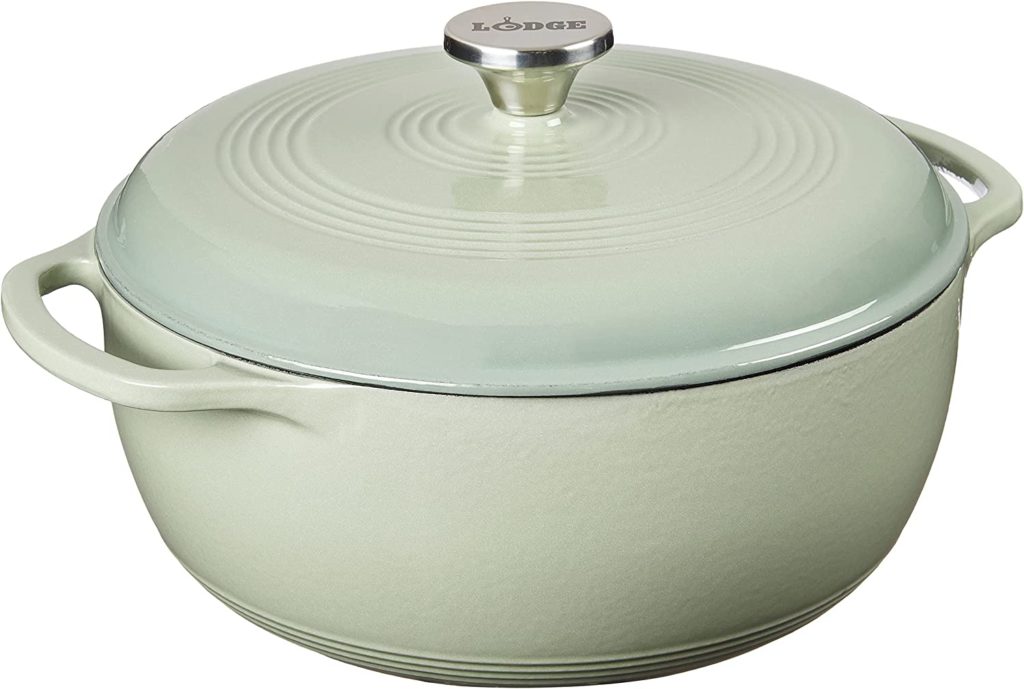 Lodge EC6D50 Cast Iron Enameled Dutch Oven, 6 Qt, Desert Sage — $79.90
A flawless pairing of form and function that doesn't quit, the Lodge Dutch Oven is an enameled cast iron classic that's great for preparing and serving memorable meals.
Rustic Farmhouse Throw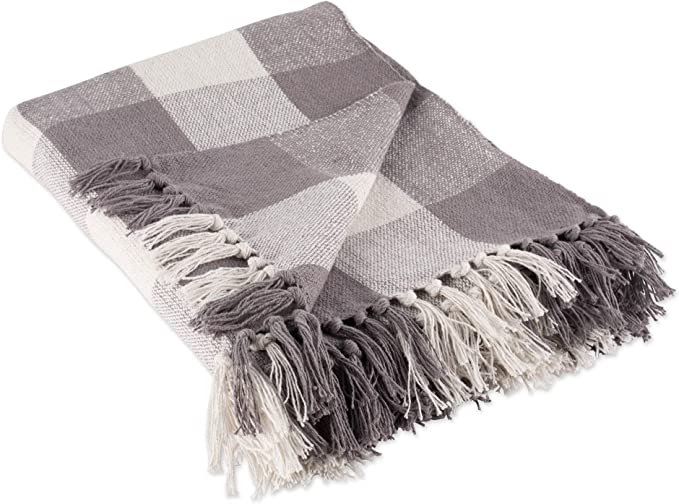 DII Buffalo Check Collection Rustic Farmhouse Throw Blanket with Tassles, 50×60, Gray/White — $16.13
A cozy throw blanket to warm up by the bonfire. Perfect for hanging over the couch for your fall decor.
Charcuterie Board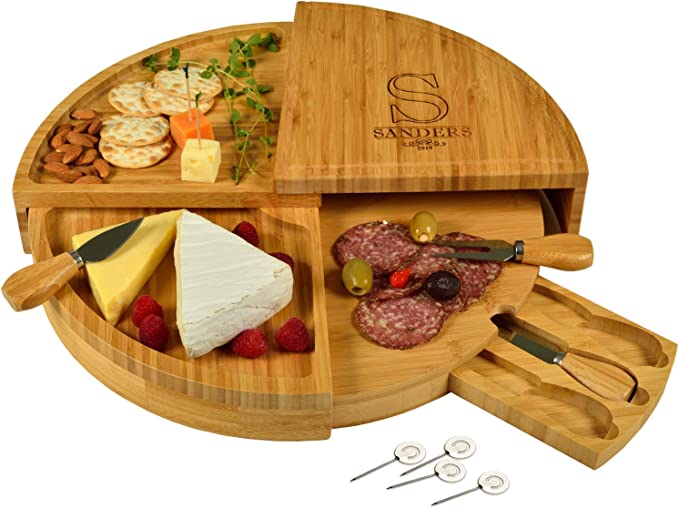 Picnic at Ascot Delux Custom Engraved Bamboo Cheese/Charcuterie Cutting Board – Patented Design – Quality Assured — $69.95
This farmhouse-inspired tray is a stylish way to enjoy cheese and appetizers with your friends. Makes an incredible housewarming gift with an option to get it personalized.
This Rubber Beach Bag Gives You The Space You Need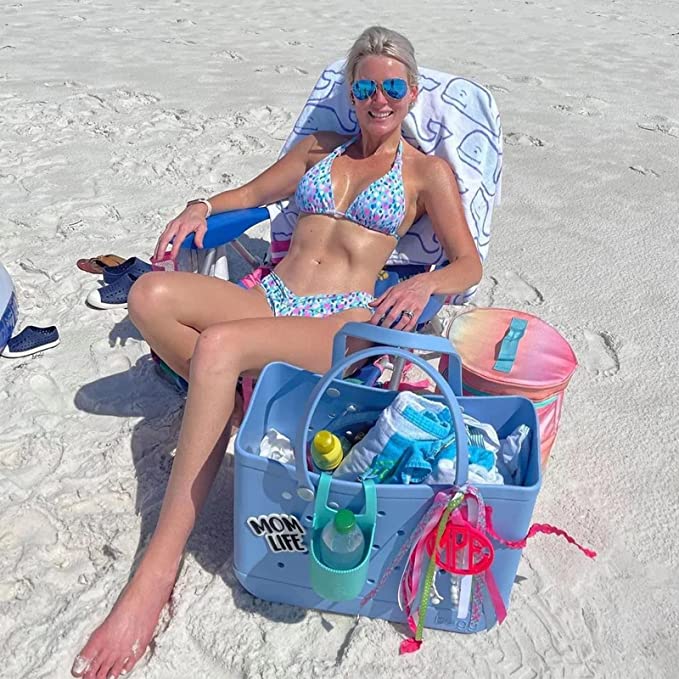 School is out, the tide is in, and summer 2022 is a-go. Though the beach was one of those places you could still travel to even at the height of COVID restrictions, the repeal of mask mandates and negative testing requirements sure make the whole experience much more appealing.
Of course, going to the beach for the first time in years likely means you are in need of supplies. If that is the case, you came to the right place. In recent weeks, We Know Products has written about a variety of beach gear, including a beach table, vacuum-insulated margarita tumblers, and an American flag beach umbrella. Here is another one to add to the list: rubber tote bags.
Now, longtime WKP readers know we are partial to the clear tote bags with U.S. flag patches. But we have also heard from fans who say they like the Expersion totes for going to games and concerts, but that they also want something a little more spacious for beach trips. This rubber tote fits the bill.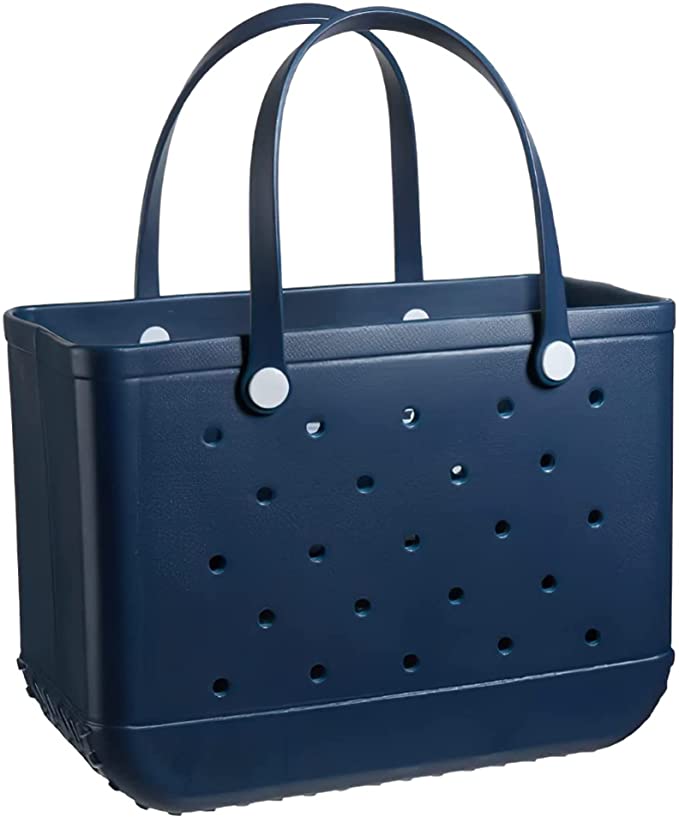 Oversized Rubber Beach Bags Waterproof Sandproof Outdoor EVA Portable Travel Bags Washable Tote Bag from $39.02 to $68.99
As you can see from the item's title, this bag is literally "oversized," so you will have zero problem fitting in everything you need to haul down from your hotel room to the shore.
5 Essential Beauty Products For Summer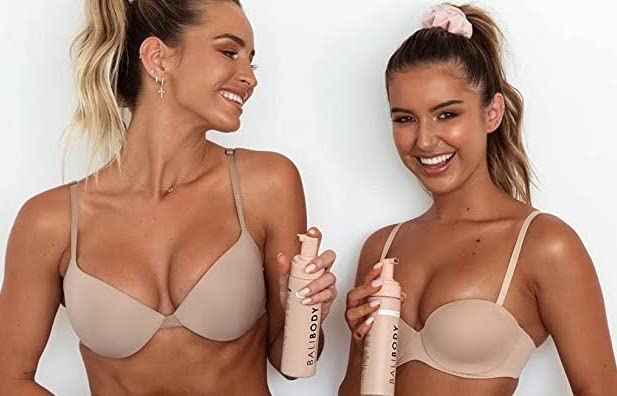 June is rolling around and the summer season is quickly upon us. I'm a July Cancer, so I'd describe summer as the peak of my entire year. The long days, the longer nights, and scorching heat make keeping up with beauty even harder. I've got you covered when it comes to creating a summer survival kit stocked with skincare, makeup, and hair essentials.
BRONZING SERUM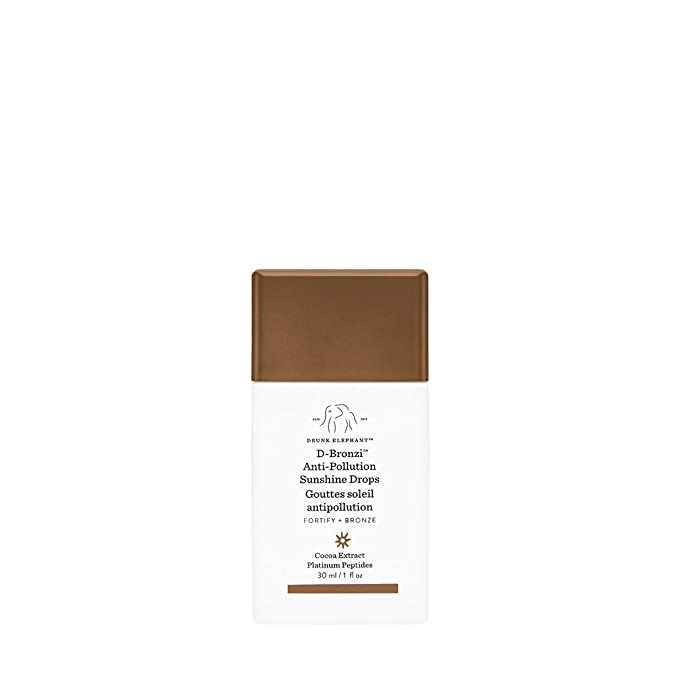 Drunk Elephant D-Bronzi Antipollution Sunshine Serum. Replenishing Face and Body Bronzing Serum for Fine Lines and Wrinkles, $36
Sunshine in a bottle. This serum mimics the effects of Vitamin D for more youthful-looking skin without the damage. It's packed with vital nutrients such as cocoa extract, platinum peptides, and a chronopeptide to brighten your skin. This serum helps reduce the appearance of fine lines and dullness allowing your skin to breathe while also producing a sun-kissed bronzy glow.
2. LIP SLEEPING MASK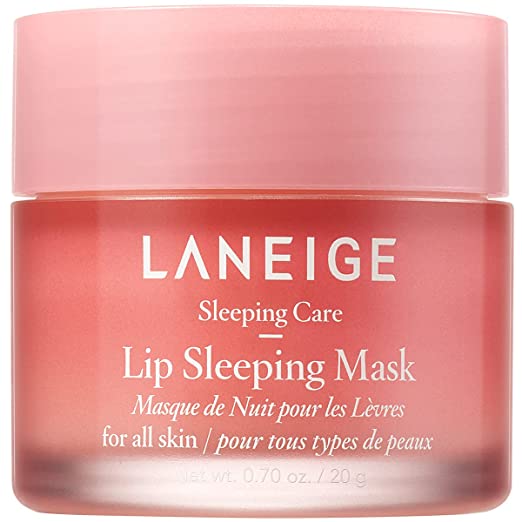 LANEIGE Lip Sleeping Mask: Nourish & Hydrate with Vitamin C, Antioxidants, $22
A leave-on overnight lip mask that soothes and moisturizes for smoother lips. It's a perfect summer staple to hydrate dry, flaky lips from the summer heat.
3. FACIAL SUNSCREEN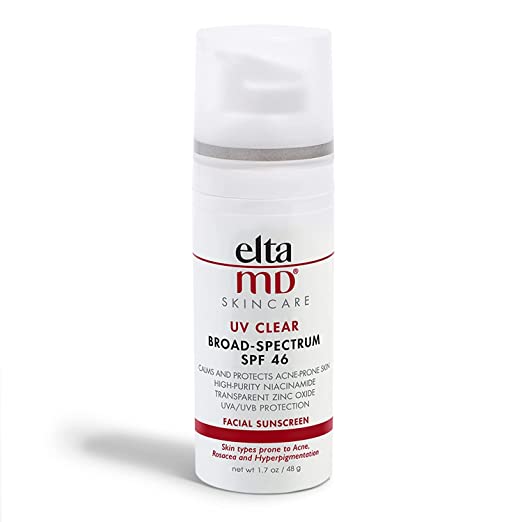 EltaMD UV Clear Facial Sunscreen Broad-Spectrum SPF 46 for Sensitive or Acne-Prone Skin, Oil-free, Dermatologist-Recommended Mineral-Based Zinc Oxide Formula, $29.64
I've been using this product for as long as I can remember. It is a staple to my everyday skincare routine with its light, odorless, and oil-free formula. This facial sunscreen is recommended by dermatologists as it helps calm and protect sensitive skin types prone to acne, rosacea, and discoloration.
4. Self-Tanning Mousse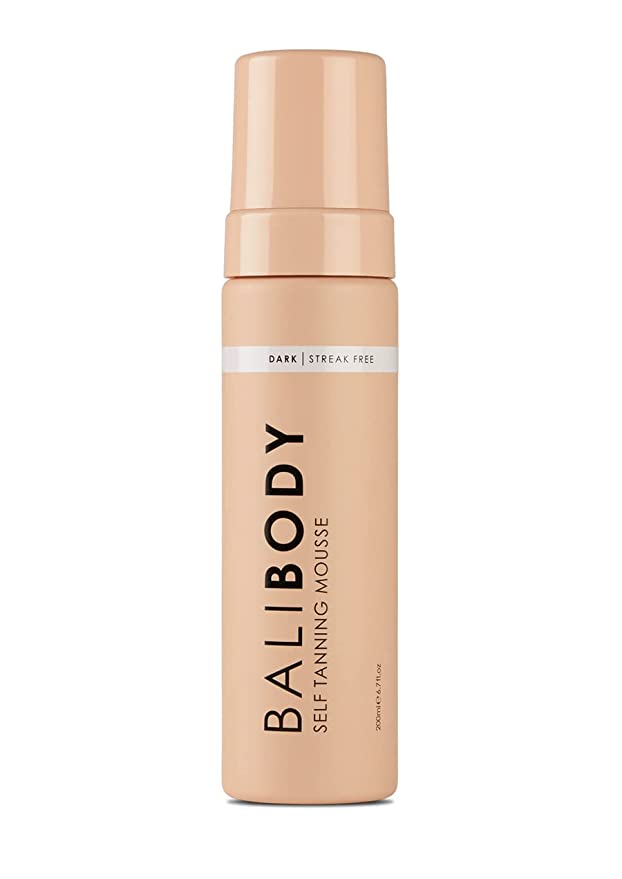 BALI BODY Self-Tanning Mousse, $29.95
Do you want the perfect summer tan without lying by the pool every day? This mousse is enriched with soothing chamomile extract, antioxidant coffee seed extract, and rejuvenating pomegranate extract to leave your skin glowing. Think of it as literally your best summer tan, bottled. It is natural, streak free, and 100 percent vegan.
5. HYDRATING SHAMPOO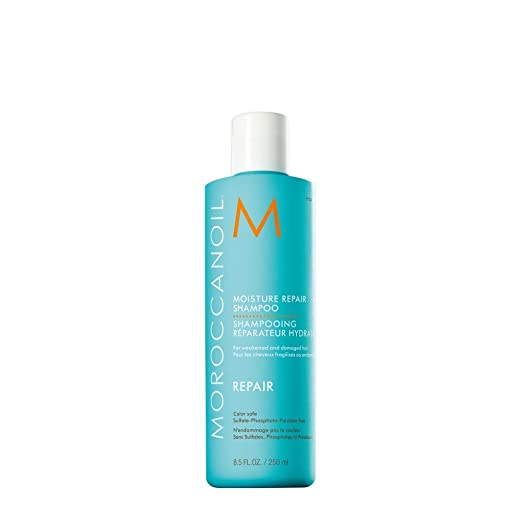 Summer months are full of sun and poolside parties, but they can be horrible on your hair. Between the heat, increased sun exposure, and chlorine, your hair may become dry and brittle. This is a rich and deeply hydrating shampoo that is gentle enough for daily use. Infused with moisture-attracting red algae, antioxidant argan oil, and Vitamins A and E, you'll be sure to always have healthy hair this summer.