How To Store Your Wreaths Safely For Next Christmas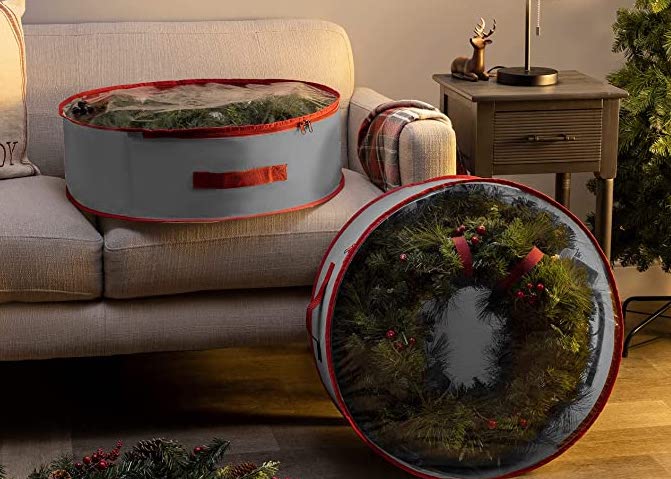 Everyone seems to have already packed away most of their Christmas decorations and accoutrements, or at least made plans for doing so. Christmas tree bags and wrapping paper organizers no longer top Amazon's #1 bestsellers list. In their stead are containers for Christmas wreath storage. This is only logical. While many folks take down their trees in the days following New Year's, you can get away with leaving a little festivity on your door closer to the end of January. Still, time marches on, and Candlemas will be here before you know it, serving as the true capstone of the Christmas season. ZOBER, which also makes the Christmas tree bags and wrapping paper organizers we recommended, has two popular versions for wreath storage: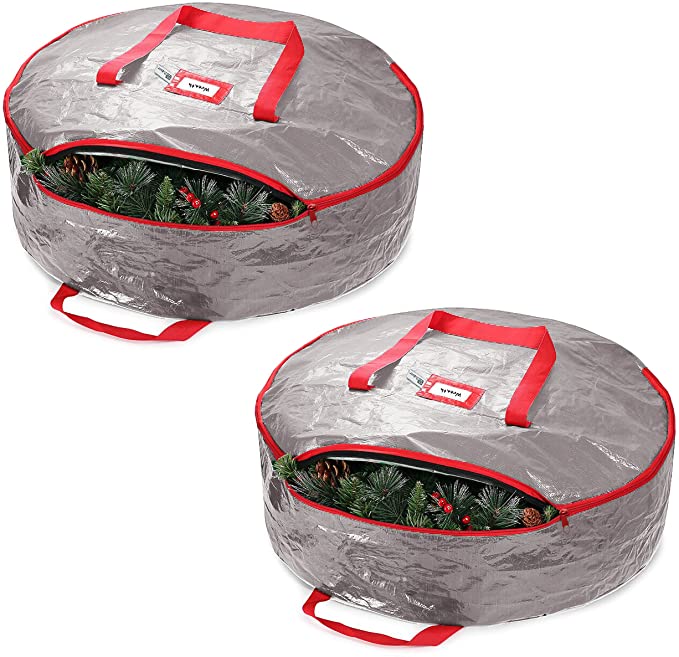 ZOBER Christmas Wreath Storage Bag – Water Resistant Fabric Storage Dual Zippered Bag for Holiday Artificial Christmas Wreaths, 2 Stitch-Reinforced Canvas Handles (24 Inch, Gray, Set of 2) — $11.99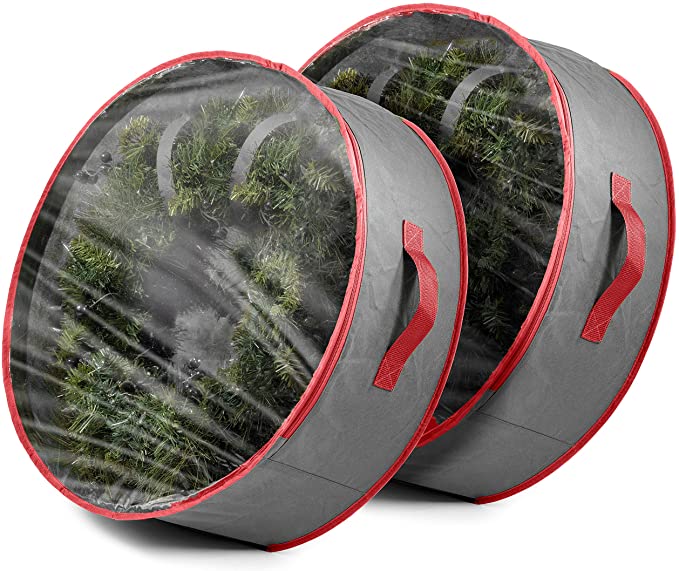 ZOBER 2-Pack Christmas Wreath Storage Container Clear Top 24-Inch, Breathable Non-Woven Material – Dual-Zippered Holiday Wreath Storage Bag & Durable Handles, Protect Artificial Xmas Wreaths — $9.99
The first one is a bit sturdier (and therefore $2 more expensive), but the second has the benefit of a see-through top. This comes in handy if yours is the type of household that keeps seasonal wreaths up all year long. By storing it in one of these containers, you can see which wreath it is without relying on trial and error (and a lot of zippering!).
Each comes in three sizes—24 inch, 30 inch and 36 inch—so you can get the one with the dimensions you need. Some Amazon reviewers even mention other creative uses for them, like Christmas pillows. No matter what you put in them, they are sure to make for better storage than a garbage bag.
How To Keep Your Wine Bottle Chilled In The Heat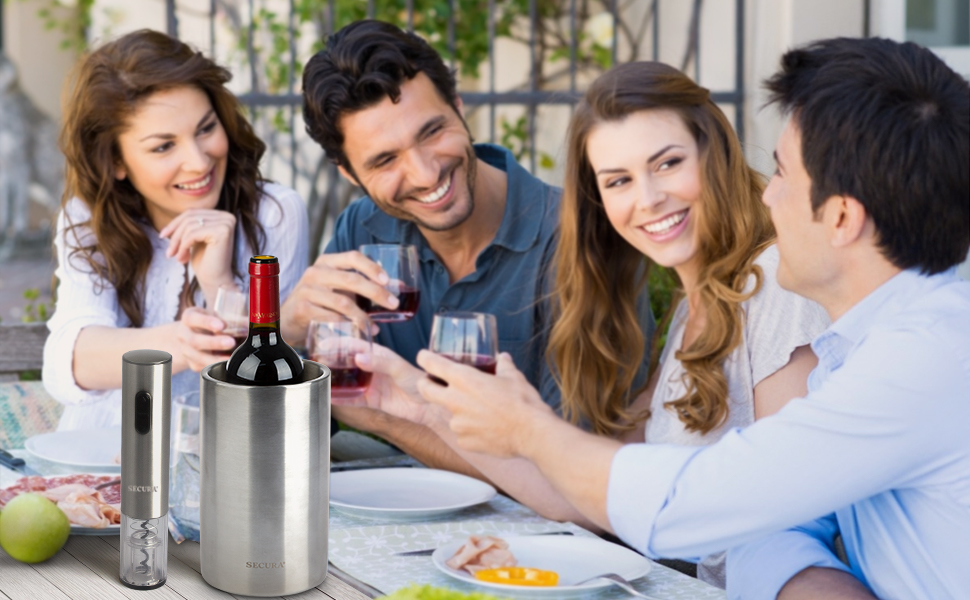 We have been posting quite a bit about alcoholic beverages lately, simply because enjoying a nice chilled drink is a phenomenal summer pastime. With Mother's Day coming up this weekend, it is the perfect occasion to talk about the most maternal of all booze — wine!
Last summer we posted our take on the Secura Electric Wine Bottle Opener. In the intervening months, our thoughts in favor of the product have not changed. In fact, we are ready to up the ante. Since it is officially the season of white wine and rosé, take advantage of Secura's gift set!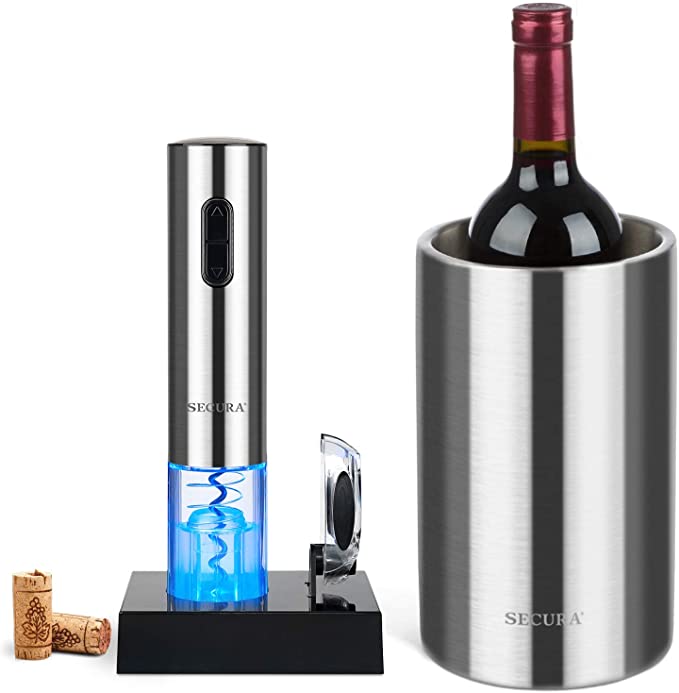 Secura Automatic Electric Wine Bottle Opener with Foil Cutter and Wine Chiller Gift Set Premium Stainless Steel Gift Set for Wine Lover — $36.99
From our previous article, you already know how the electric corkscrew works. The added value here comes via the stainless steel ice bucket. Like the margarita tumblers we teased last week, this ice bucket relies on vacuum insulation to keep your beverage at the perfect temperature.
After two years of being browbeaten to stay inside and avoid other people, summer 2022 is shaping up to be a social occasion full of picnics and garden parties. I don't know about you, but I can't wait.
Coming Soon: Vacuum-Insulated Margarita Glasses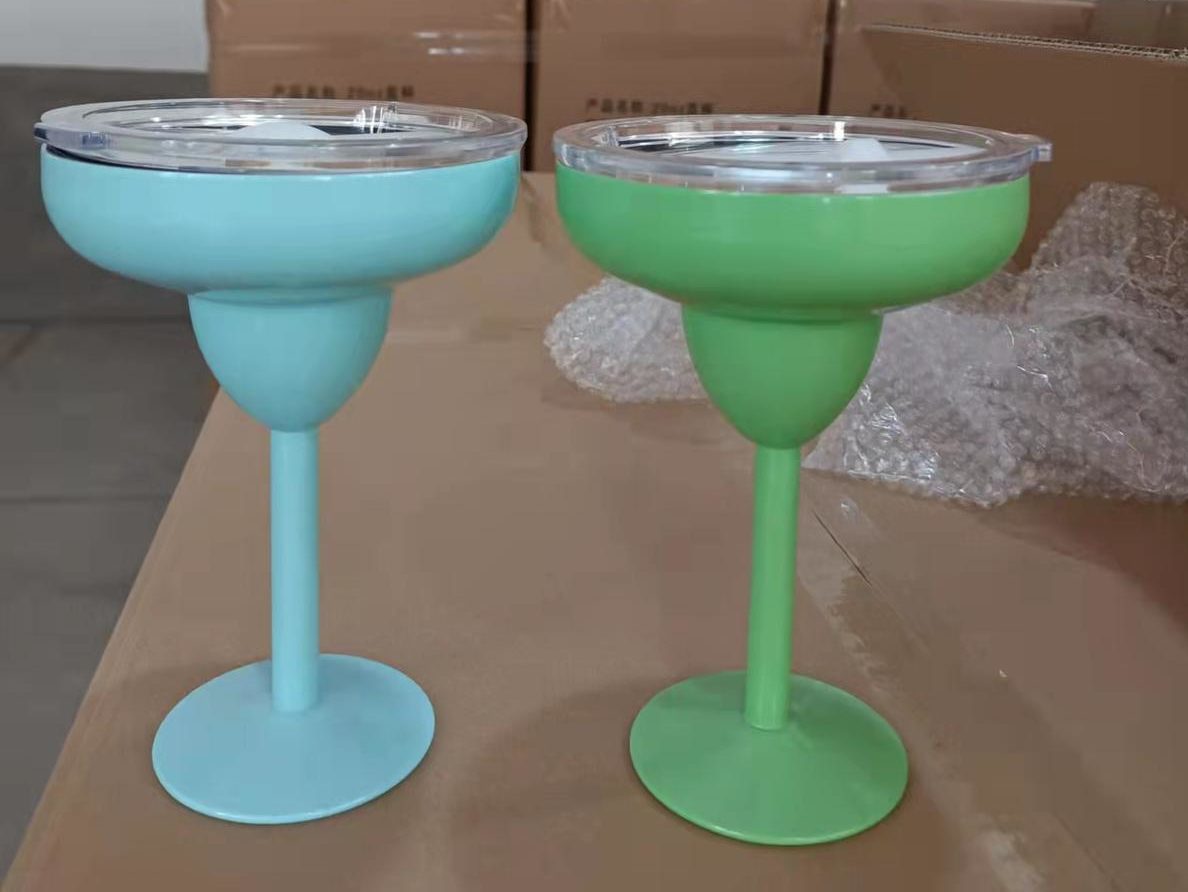 2022 is shaping up to be the summer of exciting new vacation products from Better Dweller. We already told you about their inaugural beach product, the American flag beach umbrella (now available on both Walmart.com and Amazon). Now Better Dweller has another one for you: vacuum insulated margarita glasses.
Although vacuum-insulated tumblers are all the rage these days, somehow there are not any on the market in the shape of a margarita glass currently on the market. This is wild, considering vacuum-insulated tumblers are designed to keep beverages cold in hot weather, and there is no more refreshing hot weather beverage than a classic margarita.
Surprisingly, there are actually many vacuum-insulated martini glasses out there. But who is trying to sip gin, vermouth, and olive juice poolside? I can enjoy a good martini when the occasion calls for it (shaken not stirred, of course), but honestly in 100 degree heat the thought is a tad repulsive.
As you can see from the image above, the tumblers have been produced, packaged, and are expected to hit the market within the next month. As soon as they become available, you can expect a full post here at We Know Products!
Add This Knife To Your Americana Collection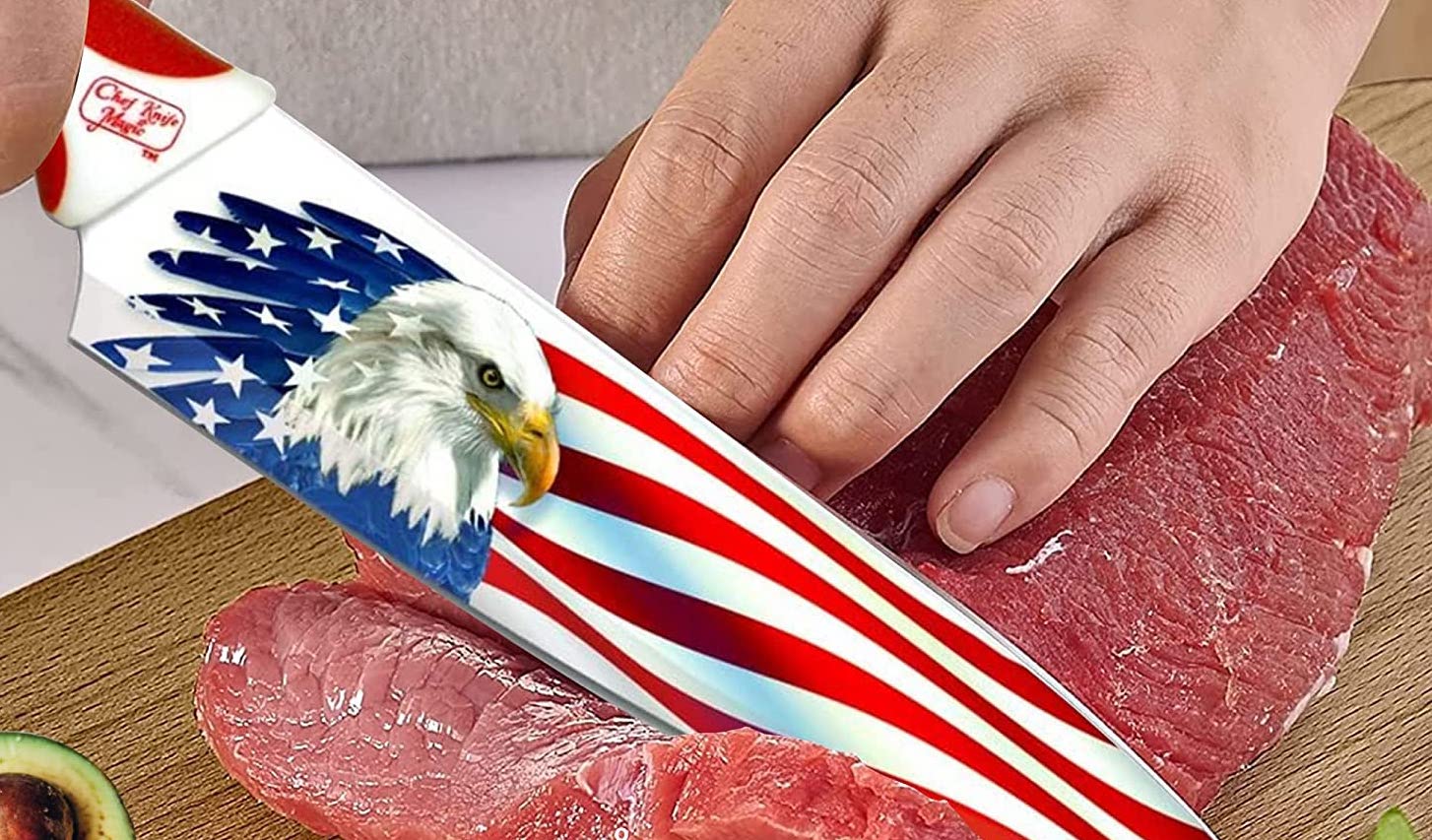 We Know Products fans know that we are obsessed with American flag products. Whether it is a backpack, a tote bag, or a beach umbrella, the item can be made better by sporting a flag of the good ol' U.S.A.
When I stumbled upon this product on Amazon the other day, I knew I just had to share it with our readers. It is an American flag-themed kitchen knife. Just take a look! It will instantly become the most patriotic thing in your cutlery drawer: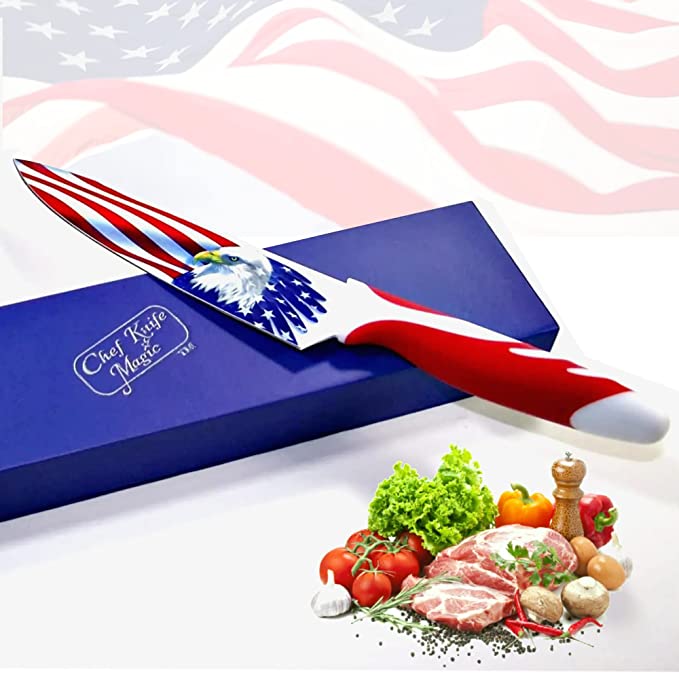 Chef's Knives – Professional Chef knife set, 8 inch sharp cutting blade – Stainless Steel kitchen cooking knife with Ergonomic handle – Loving gifts for Chefs & butcher with cool design — $23.99
If you check out the customer reviews on the Amazon listing, you will notice that many buyers originally bought it as a gag gift, then were surprised when it competently performed the function of a knife.
At a mere $24, you can easily add this knife to your bourgeoning collection of Americana.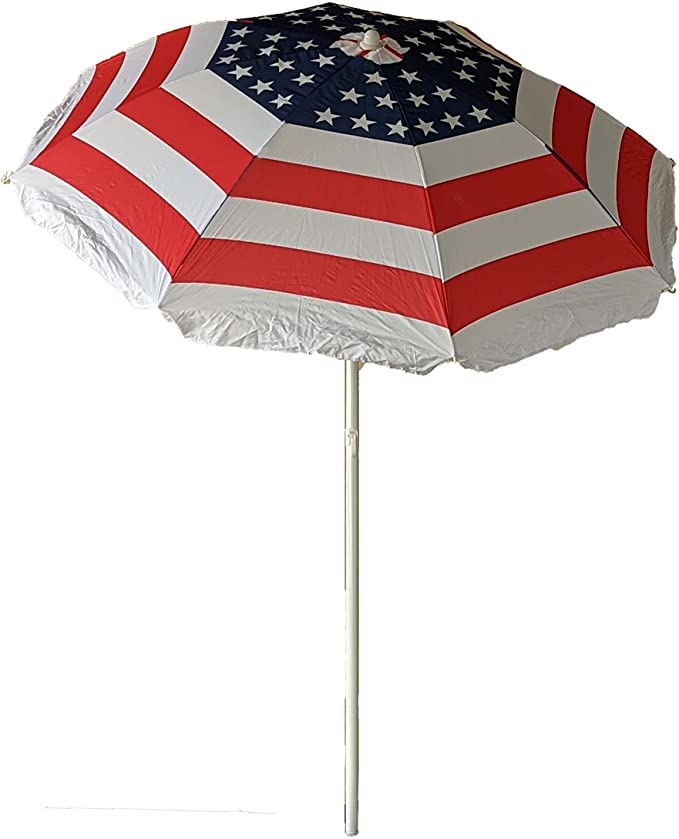 6.5ft USA American Flag Beach Umbrella, U.S. Flag Pattern with Carrying Case — $50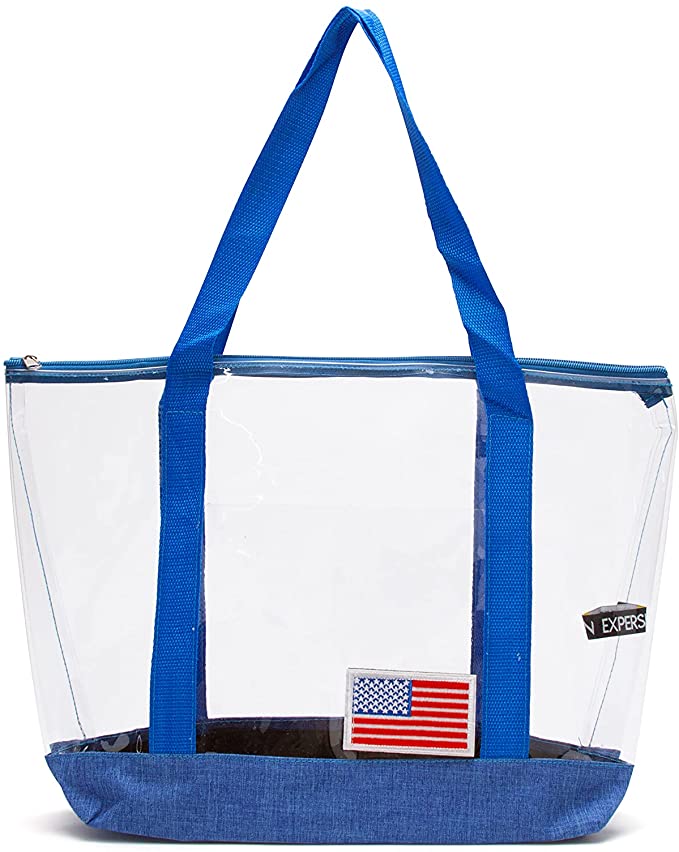 Clear American Flag Tote Bag — $14.99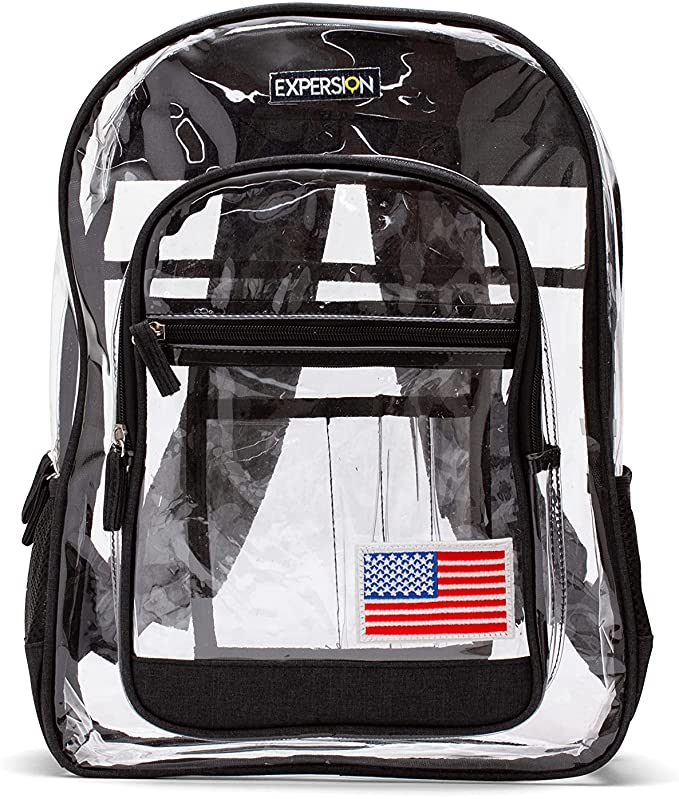 Clear Backpack with American Flag Patch, Transparent Heavy Duty See-Through U.S. Bag for School, Concerts, US Sporting Events, Stadium Approved (Black) — $20.99