This Philips Sonicare Electric Toothbrush Saved My Gums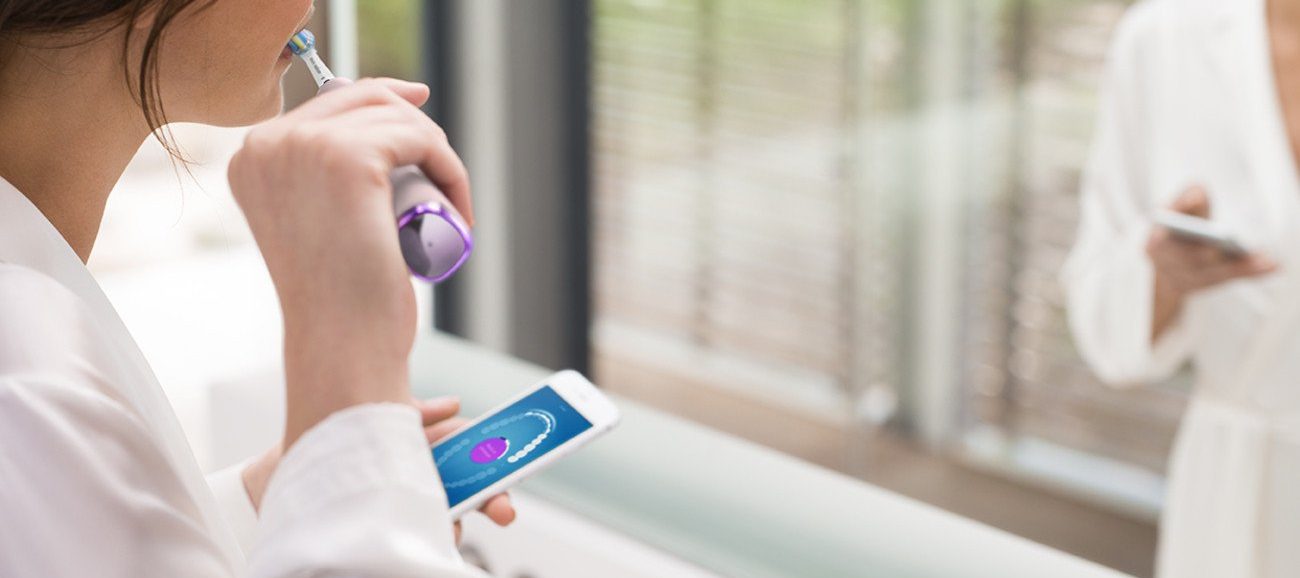 The electric toothbrush has been on my wish list for a long time. But there were always too many brands and models on the market for me to make an informed decision. The multitude of reviews were of little help, other than narrowing my consideration down to two brands: Oral-B and Philips Sonicare. Oral-B offers the first oscillating-rotating power toothbrush. But Philips Sonicare is the top brand for vibrating toothbrushes. Ultimately, I went with Philips Sonicare due to its attractive and futuristic looking appearance. Hopefully now I can provide a review that will help others like me in the future.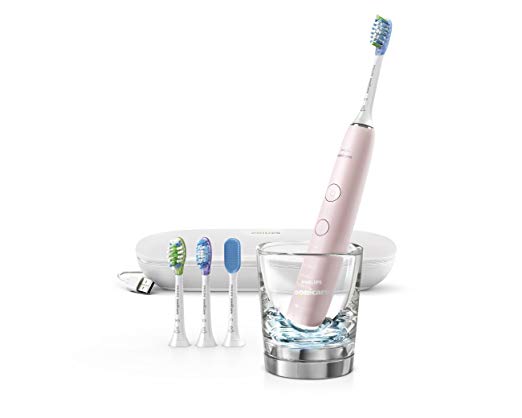 Philips Sonicare's DiamondClean Smart 9500 is available in four colors: white, black, pink, grey. Compared to other models, DiamondClean Smart 9500 comes equipped with an impressive 5 modes: clean, white, deep clean, gum health and tongue care. The package comes with four different smart brush heads. Each of them pairs with the appropriate brushing mode. I love the sleek glass charger, which makes the whole setup a stylish addition to my bathroom. After a fully charge, I can use it for up to two weeks. The premium travel case stores my toothbrush hygienically when I have to go on the road.
The biggest concern that I had before switching from a manual toothbrush to an electric toothbrush was that the electric toothbrush might cause my gums to bleed. The pressure sensor feature dispelled my concern. When I brush too hard, the light ring on the end of the handle flashes, which reminds me to ease off the pressure. My gums used to bleed frequently. My dentist told me that I had to switch to an electric toothbrush so that all the plaque and stains can be removed. My gums stopped bleeding after I started to use the DiamondClean Smart 9500.
The Philips Sonicare App gives me personalized feedback and coaching. The toothbrush is Bluetooth-connected, and I even use the app to set goals. My dentist pointed out the trouble spots. The app is embedded with a 3D mouth map. I made a note on the map so that it reminds me to give them extra care every time I brush my teeth. My gum health improved significantly after just 2 weeks of using the DiamondClean Smart 9500.
In these 3 months, I have been very satisfied with this DiamondClean Smart 9500. (I also like that it is "smart" enough to tell me when I need to replace the brush head). The only thing I regret is that I didn't buy this toothbrush earlier. Maybe this review will save you from making the same mistake.
'Tis The Season? Scented Candles Suffer From COVID-19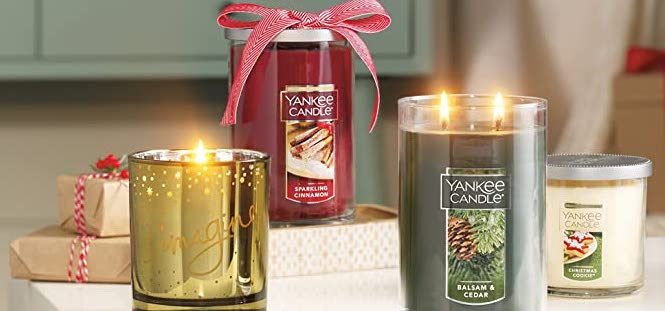 Scented candles are a classic Christmas gift, right up there with gift certificates to Bath & Body Works. When you get someone a scented candle in a favorite aroma, you are showing that you've paid attention to what she likes. And, as SNL memorably parodied a few years back, scented candles are especially appreciated because they are easily regiftable in a pinch:
I don't have the numbers in front of me, but I'd be shocked if Yankee Candle didn't typically do something like half of its overall sales during the holiday shopping season. Well, maybe not this year. As several internet sleuths with way too much time on their hands have noted and graphed, customer reviews of usually popular scented candles on both Amazon and YankeeCandle.com have been steadily trending downward.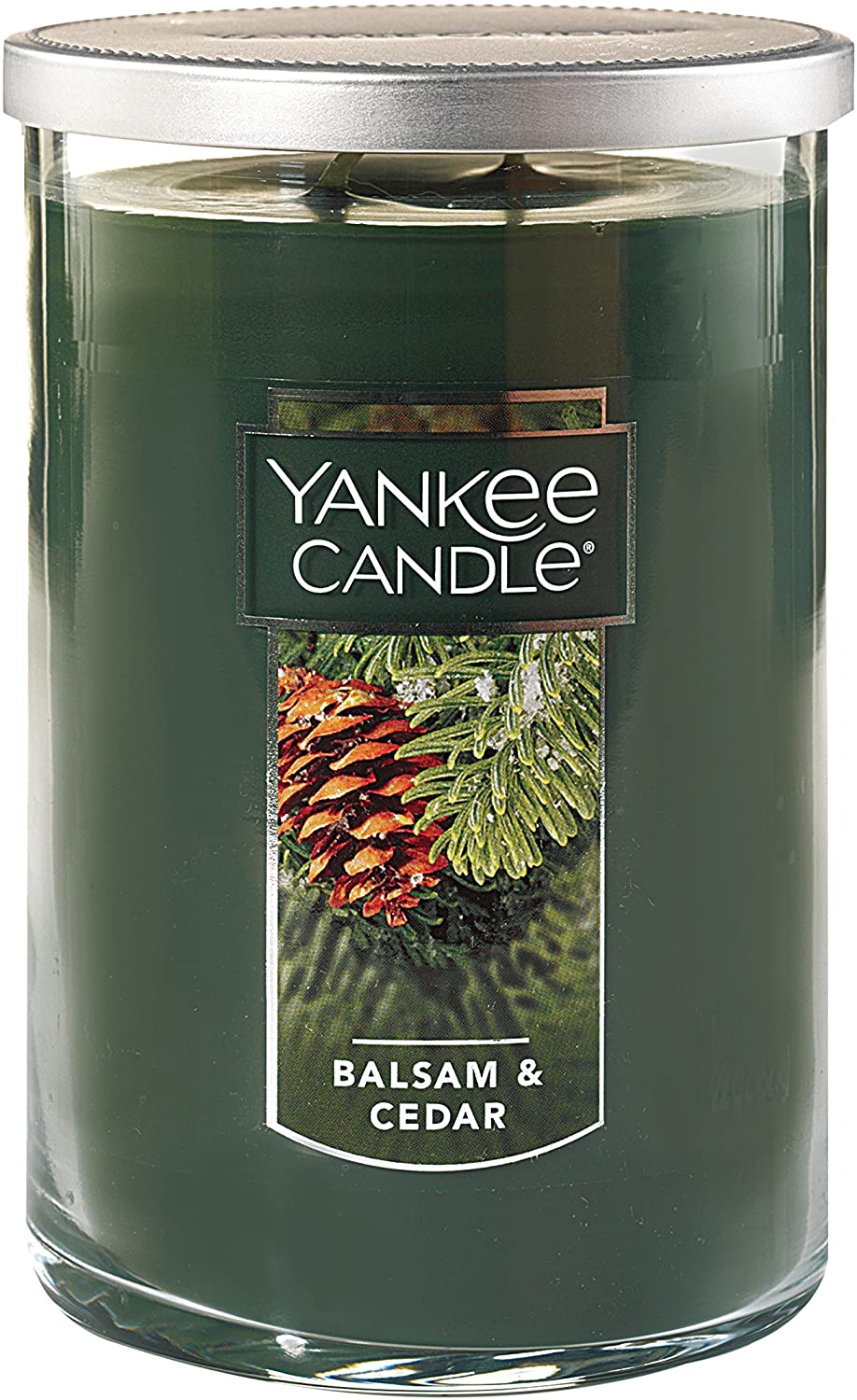 Yankee Candle Large 2-Wick Tumbler Candle, Balsam & Cedar on sale for $17.69
The suspected culprit? COVID-19. Loss of smell is a common symptom of the coronavirus, so it is possible that COVID-infected shoppers are buying the scented candles unable to appreciate the fragrance.
You'd think with people all across the country being shut up in side so much, candles would be in higher demand than ever. For all the procrastinating sons out there who've come to rely on Yankee Candle as a last-minute gift each year, here's hoping the company is able to weather out this storm. If you don't have COVID, do your part to help them out by buying a signature candle. If you aren't sure if you have the virus or not, you can buy one anyway as a make-your-own COVID test. Good luck convincing your insurance to cover it.
Looking For An Alternative To The Always Pan?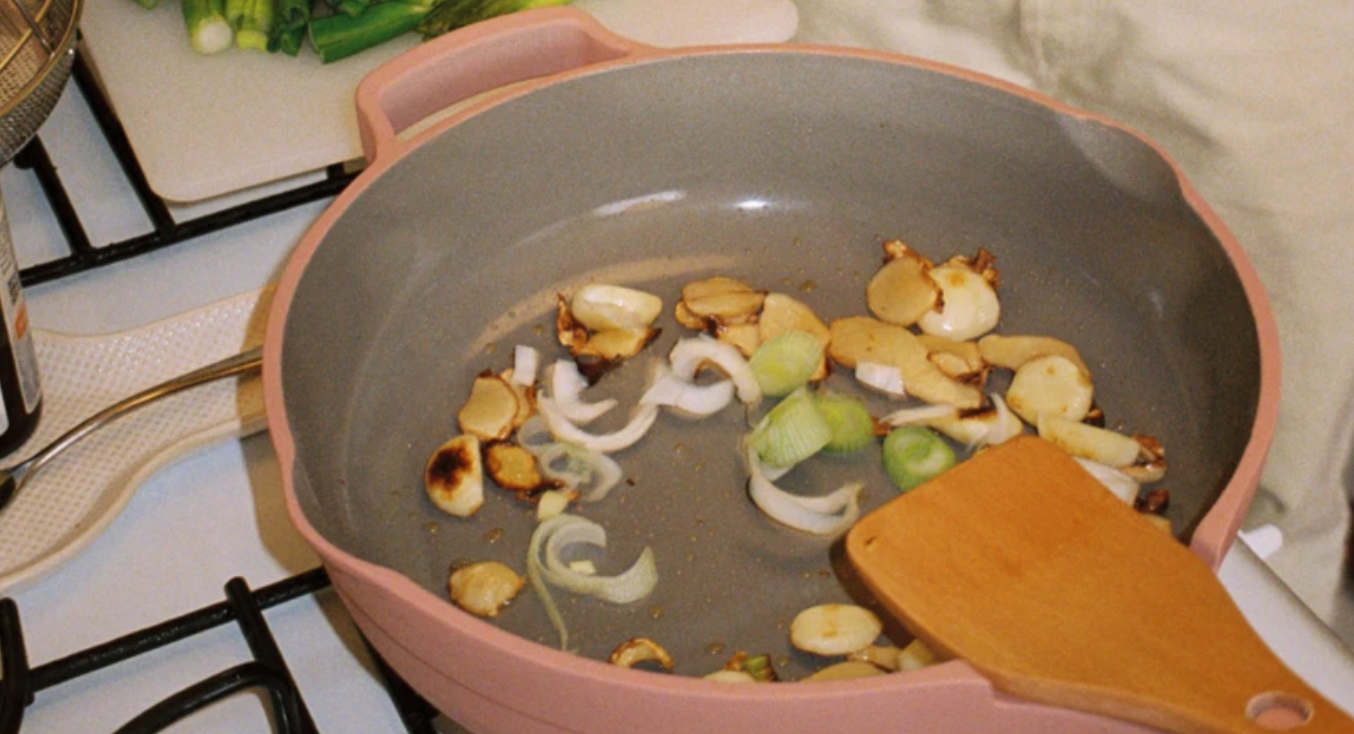 If you've been on TikTok, Instagram, YouTube or any of the other social media sites that propel products to viral stardom, you know all about the Always Pan. Like the Instant Pot of holidays past, the Always Pan is designed to roll the functions of several pieces of cookware into one. This singular kitchen item can perform the tasks of a fry pan, a sauté pan, a steamer, a skillet, a saucier, a saucepan, a non-stick pan, a spatula, and a spoon rest.
The good news is that since it is Black Friday, the normally $145 Always Pan is on sale for just $95 with the code SUPERSALE. The bad news is that even though the deal is still available, the Always Pan has been so popular that they won't be able to ship you one until February.
Always Pan on sale for $95 with the code SUPERSALE
In other words, the Black Friday deal isn't particularly useful if you are trying to do your Christmas shopping. If you want a pan that will arrive in time for the holidays, and also don't mind spending your cash on a product without that Insta cred, then you might consider this "all-in-one" pan from Ozeri. It may not be able to do quite everything of the Always Pan, but it is non-stick and comes with a tempered glass lid with a steam release vent. The best part? Usually $90, the Ozeri pan is on sale for just $40.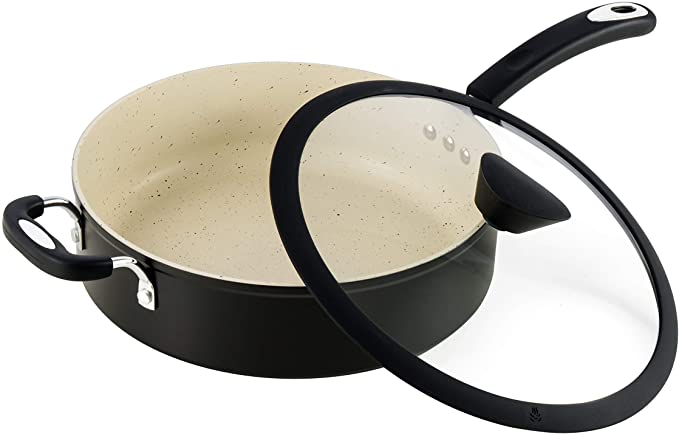 Ozeri Stone Earth All-in-One Sauce Pan 100% APEO, GenX, PFBS, PFOS, PFOA, NMP and NEP-Free German-Made Coating, 5 L (5.3 Quart), Lava Black on sale for $39.39
Ozeri is a brand to be trusted, boasting a 100% German-made nonstick coating. Their 10-inch stainless steel pan was Wirecutter's picks for best nonstick pan to use for induction cooking.
Can SAD Lamps Make You Happy?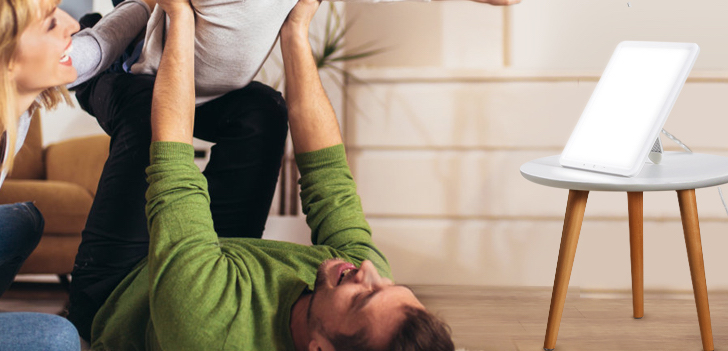 I am not a licensed psychiatrist, so I am not going to weigh in on whether Seasonal Affective Disorder is a legitimate mood disorder, as opposed to a normal human response to a change in seasons. But I will say that whoever named it obviously thought it was a joke – there is no way you can tall someone you are "SAD" and expect the sympathy that traditionally accompanies revelations of mental illness.
Whether you actually suffer from clinical depression or just would prefer more sunlit hours in a day, now is the time of year the winter blues are starting to kick in. And one would expect it to be worse than ever in 2020, with the amount of fresh air and sunlight you can get proscribed by COVID-19 regulations.
In theory, SAD lamps can help. Contrary to their name, SAD lamps are not designed to bring you further down into the dumps but instead to make you happy. Maybe they should call them HAPPY lamps. I'll let the professionals to come up with some appropriate backronym for that like they obviously did with Season Affective Disorder all those years ago.
SAD lamps are useful for so-called "light therapy." Again, I'm not a doctor, so I do not know exactly how they work, besides the crucial fact that they are meant to mimic daylight while filtering out UV rays. Putting one in your home can help you combat the effects of earlier and earlier sunsets, and maybe even trick your brain into thinking you live in Florida. SAD lamps aren't very expensive, so if your mood ever starts to sag (especially going into the holidays without being surrounded by family), you might as well give it a go.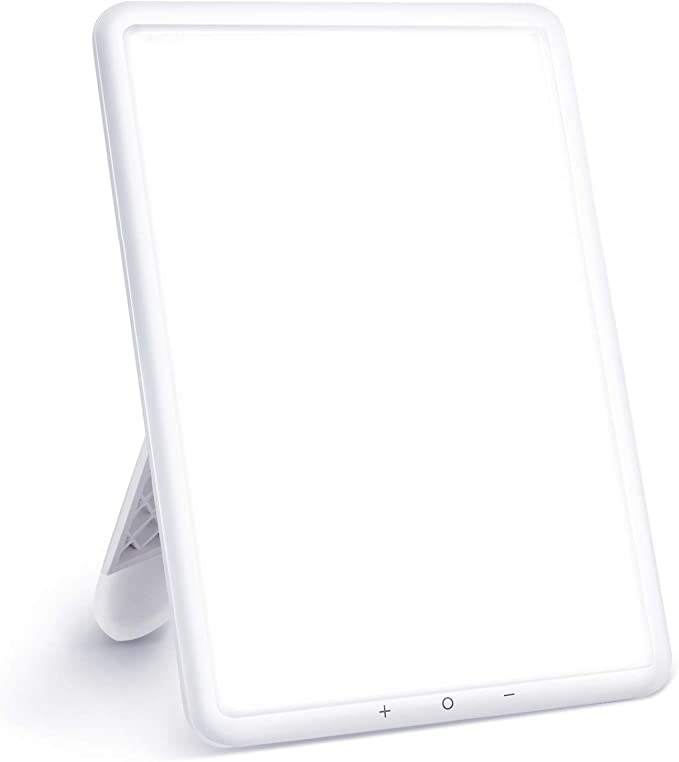 TaoTronics Light Therapy Lamp, Ultra-Thin UV-Free 10000 Lux Therapy Light, Timer Function, Adjustable Brightness Levels, Memory Function, 90° Rotatable Stand for a Happy Life — $32.99
When choosing a SAD lamp, you'd do well to consider this one from TaoTronics, whose SoundLiberty 53 earbuds we reviewed on this website (back when they were called the TT-53) along with their TT-060 over-ear headphones. Although we tend to think of TaoTronics as an audio company, the Sunvalley group's flagship brand sells a host of other home electronics as well, including space heaters and HEPA air purifiers.