This Philips Sonicare Electric Toothbrush Saved My Gums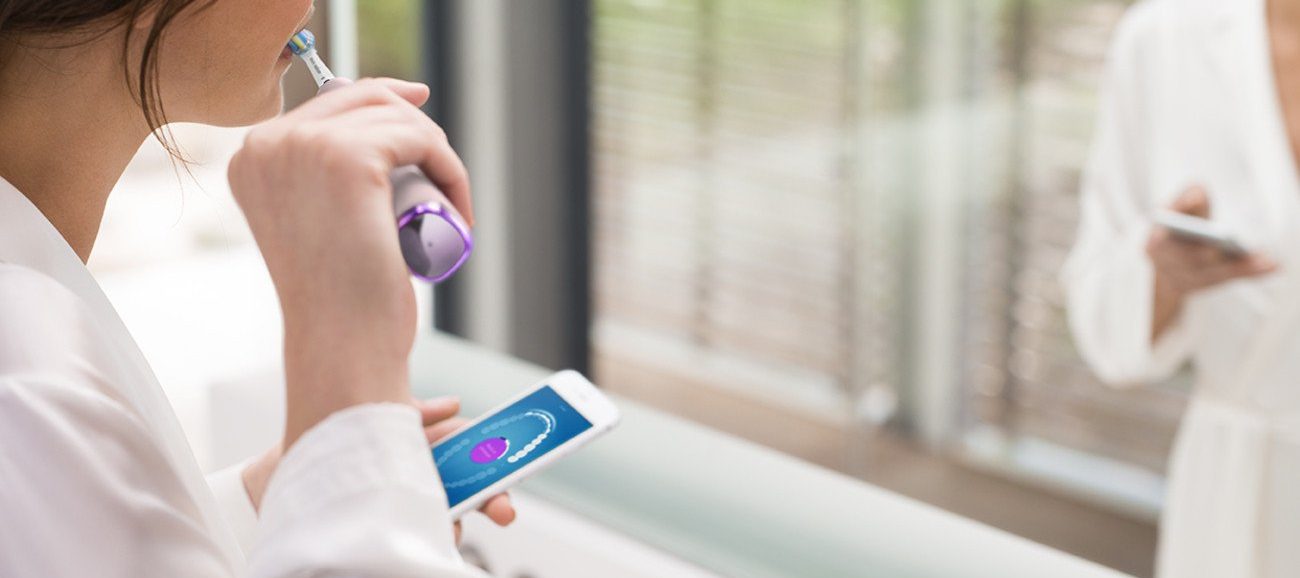 The electric toothbrush has been on my wish list for a long time. But there were always too many brands and models on the market for me to make an informed decision. The multitude of reviews were of little help, other than narrowing my consideration down to two brands: Oral-B and Philips Sonicare. Oral-B offers the first oscillating-rotating power toothbrush. But Philips Sonicare is the top brand for vibrating toothbrushes. Ultimately, I went with Philips Sonicare due to its attractive and futuristic looking appearance. Hopefully now I can provide a review that will help others like me in the future.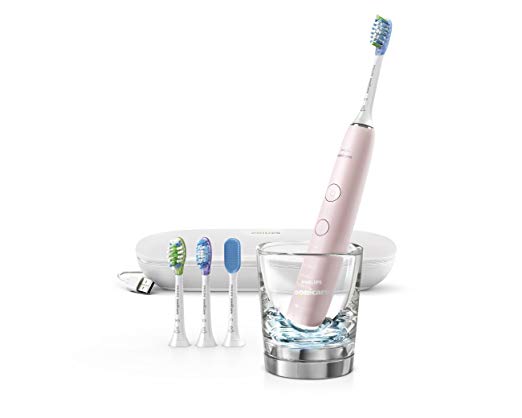 Philips Sonicare's DiamondClean Smart 9500 is available in four colors: white, black, pink, grey. Compared to other models, DiamondClean Smart 9500 comes equipped with an impressive 5 modes: clean, white, deep clean, gum health and tongue care. The package comes with four different smart brush heads. Each of them pairs with the appropriate brushing mode. I love the sleek glass charger, which makes the whole setup a stylish addition to my bathroom. After a fully charge, I can use it for up to two weeks. The premium travel case stores my toothbrush hygienically when I have to go on the road.
The biggest concern that I had before switching from a manual toothbrush to an electric toothbrush was that the electric toothbrush might cause my gums to bleed. The pressure sensor feature dispelled my concern. When I brush too hard, the light ring on the end of the handle flashes, which reminds me to ease off the pressure. My gums used to bleed frequently. My dentist told me that I had to switch to an electric toothbrush so that all the plaque and stains can be removed. My gums stopped bleeding after I started to use the DiamondClean Smart 9500.
The Philips Sonicare App gives me personalized feedback and coaching. The toothbrush is Bluetooth-connected, and I even use the app to set goals. My dentist pointed out the trouble spots. The app is embedded with a 3D mouth map. I made a note on the map so that it reminds me to give them extra care every time I brush my teeth. My gum health improved significantly after just 2 weeks of using the DiamondClean Smart 9500.
In these 3 months, I have been very satisfied with this DiamondClean Smart 9500. (I also like that it is "smart" enough to tell me when I need to replace the brush head). The only thing I regret is that I didn't buy this toothbrush earlier. Maybe this review will save you from making the same mistake.
Check Out These 5 Fall Must-Haves From Amazon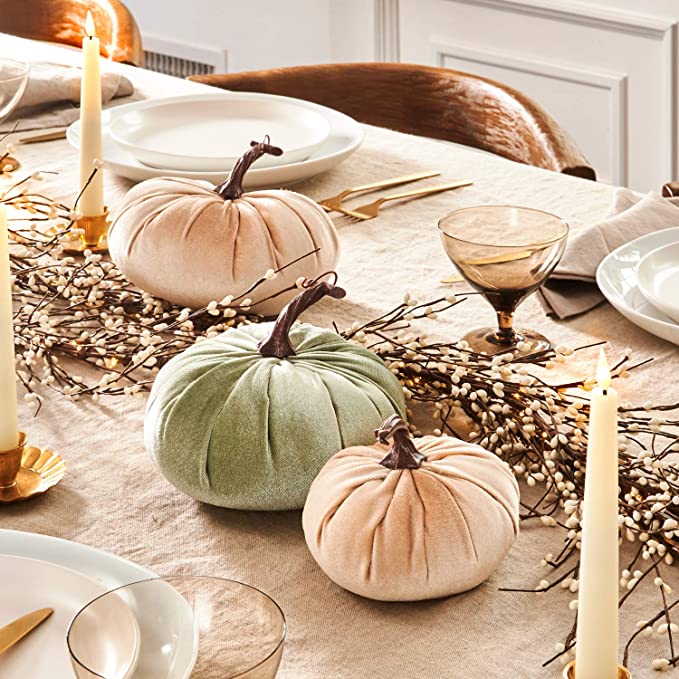 Cooler weather, changing leaves, and all the classic fall activities. I found some Amazon must-haves for the season so you don't have to.
Rust-Colored Velvet Throw Pillows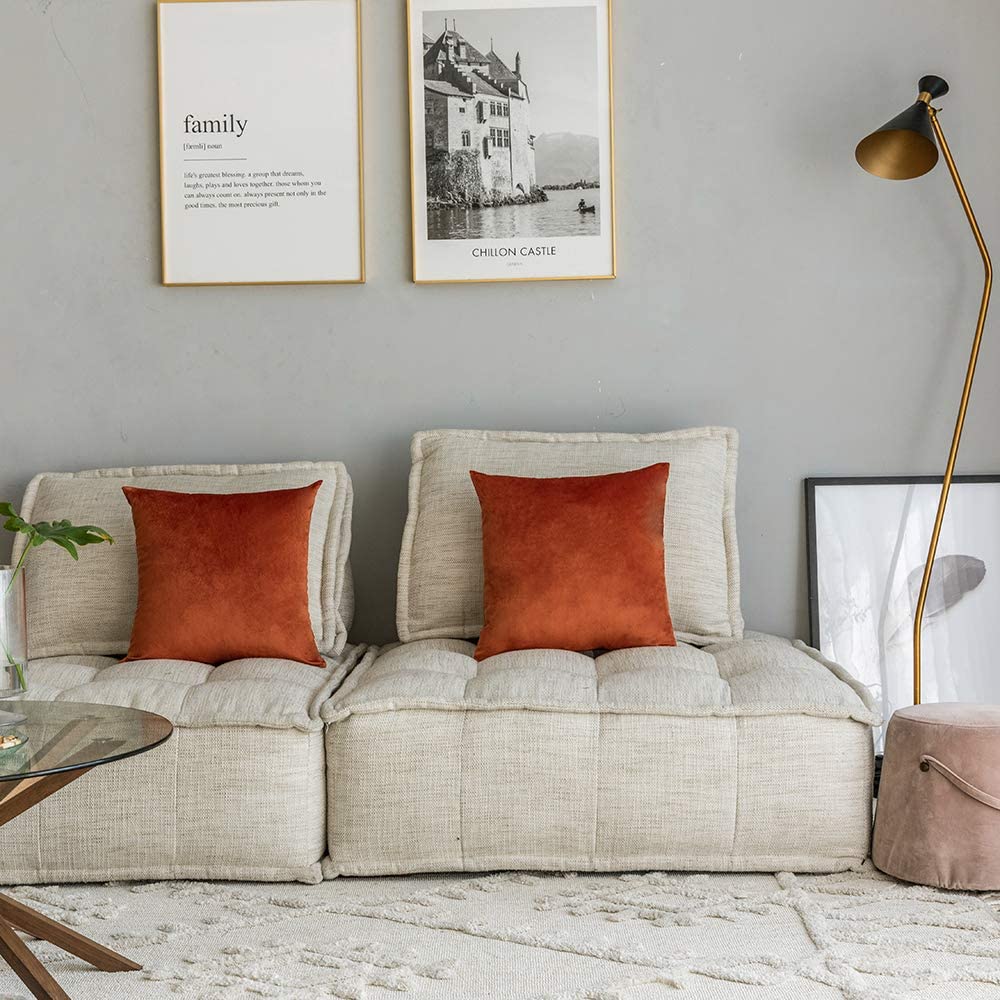 Rythome Set of 2 Comfortable Velvet Throw Pillow Cases Decorative Solid Cushion Covers for Sofa Couch and Bed – 18″x18″, Rust — $14.99
Two luxurious-looking velvet pillow covers for under $15. Comfy and cozy for your living room, bedroom, kitchen or office.
Velvet Pumpkins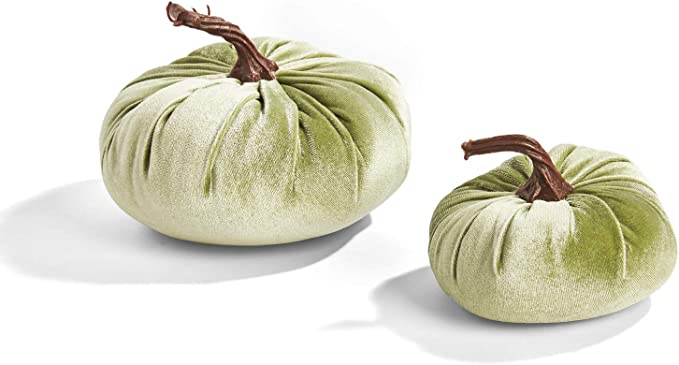 Velvet Pumpkins for Decorating – Set of 2, Plush Green Velveteen Fabric with Realistic Stems, 5 Inch and 7 Inch Diameter, Rustic Table Decoration, Halloween or Farmhouse Home Decor — $24.99
Because what's fall decor without pumpkins? These are a staple and will actually last you all season, unlike the real pumpkins that you'll toss before Halloween.
Cast Iron Dutch Oven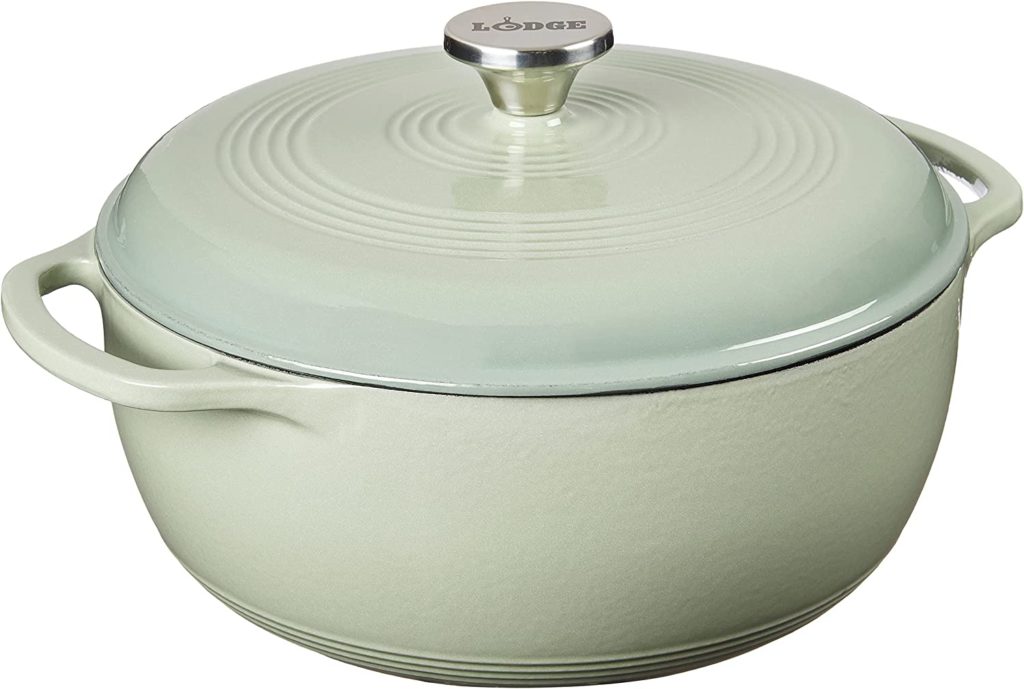 Lodge EC6D50 Cast Iron Enameled Dutch Oven, 6 Qt, Desert Sage — $79.90
A flawless pairing of form and function that doesn't quit, the Lodge Dutch Oven is an enameled cast iron classic that's great for preparing and serving memorable meals.
Rustic Farmhouse Throw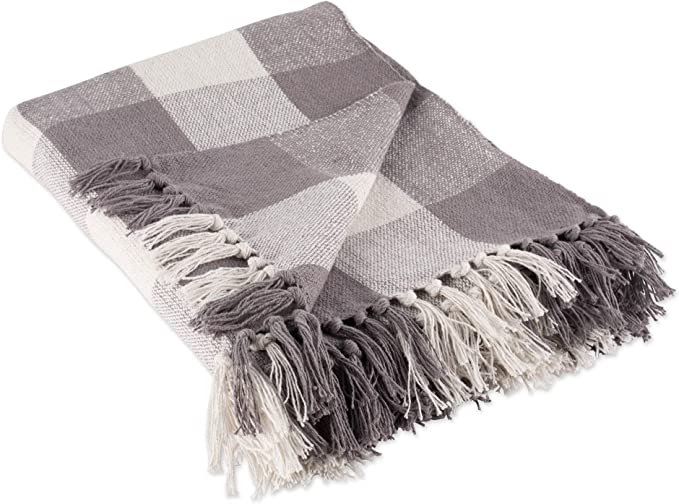 DII Buffalo Check Collection Rustic Farmhouse Throw Blanket with Tassles, 50×60, Gray/White — $16.13
A cozy throw blanket to warm up by the bonfire. Perfect for hanging over the couch for your fall decor.
Charcuterie Board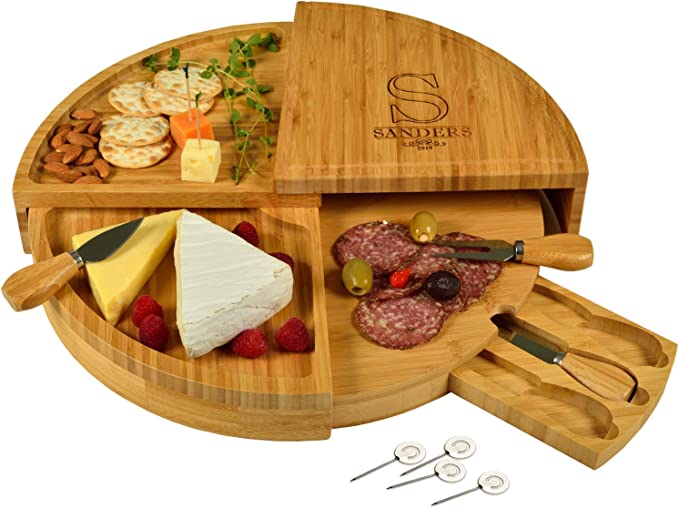 Picnic at Ascot Delux Custom Engraved Bamboo Cheese/Charcuterie Cutting Board – Patented Design – Quality Assured — $69.95
This farmhouse-inspired tray is a stylish way to enjoy cheese and appetizers with your friends. Makes an incredible housewarming gift with an option to get it personalized.
5 Affordable Amazon Products For A Sleek And Modern Home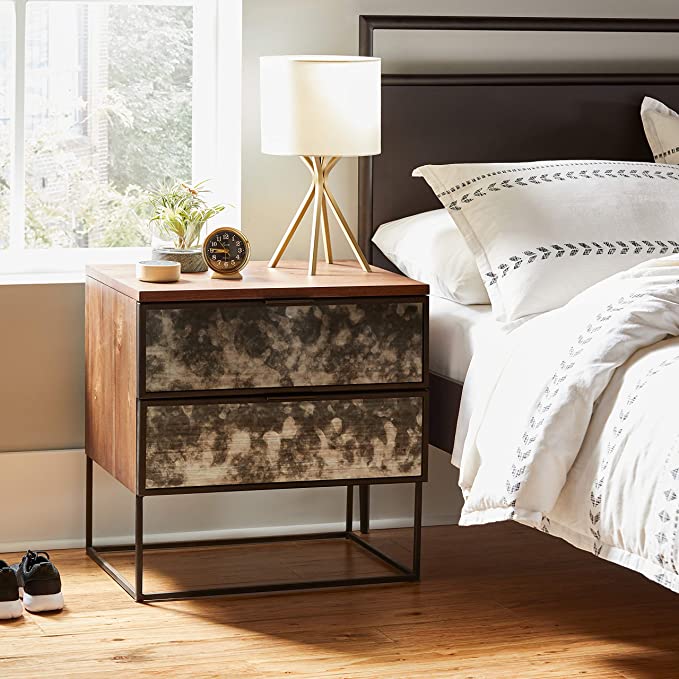 As much as I love a trip to Home Goods, sometimes the convenience of ordering my decor on Amazon is just as satisfying. Having just moved to D.C., I feel well-equipped in recommending some of my favorite home products to you.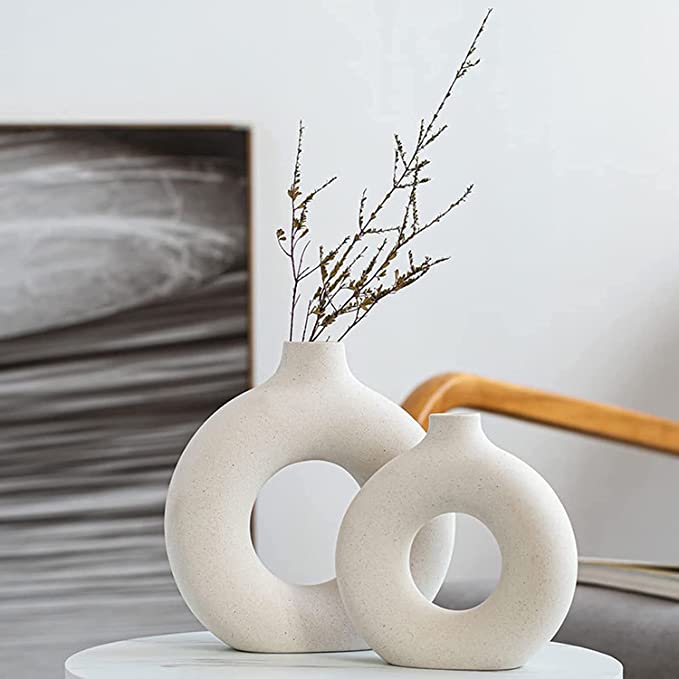 White Ceramic Vase for Modern Home Decor, Round Matte Pampas Flower Vases Minimalist Nordic Boho Ins Style for Wedding Dinner Table Party Living Room Office Bedroom, Decorative Gift — $37.99
If you are tired of dull and boring vases, then you will definitely love these beautiful hollow design white ceramic vases for your home. The donut design makes the flower vases unique and stylish. The neutral color matches with everything and is perfect for holding your favorite flowers.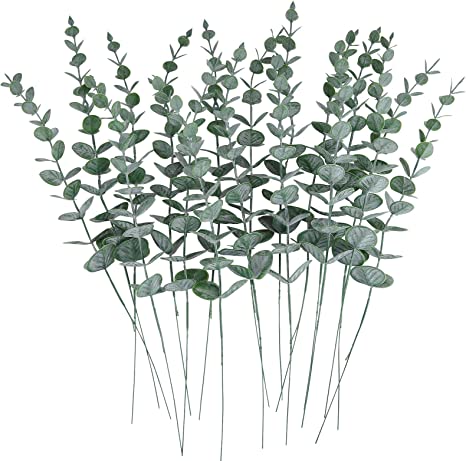 CEWOR 24pcs Eucalyptus Stems Decor Artificial Eucalyptus Leaves Faux Greenery Branches for Wedding Centerpiece Flower Floral Arrangement Farmhouse Home Decoration — $12.99
These artificial eucalyptus leaves are a perfect addition to your home. These plants give your space a natural look without the need for plant care. You can freely choose the eucalyptus stems bulk ​to mix with other floral bouquets. They are perfect decorations for floral arrangements, centerpieces, or just around the house.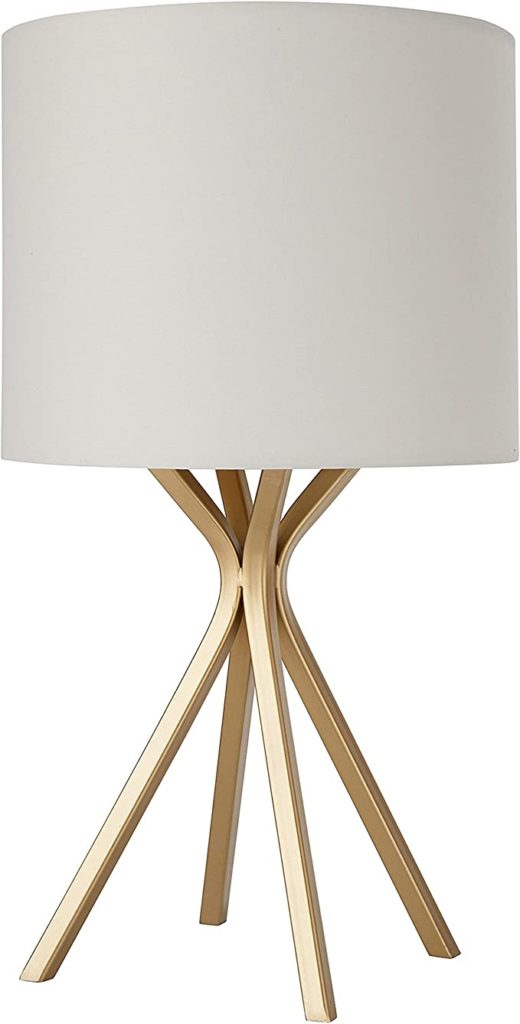 Amazon Brand – Rivet Gold Bedside Table Desk Lamp with Light Bulb – 18 Inches, Linen Shade — $68.73
A brilliant satin gold finish gives this metal table lamp a modern look. Sharp lines form four posts for a sturdy design. An oversized linen drum shade gives a classic touch, for a combination that easily blends with your existing style.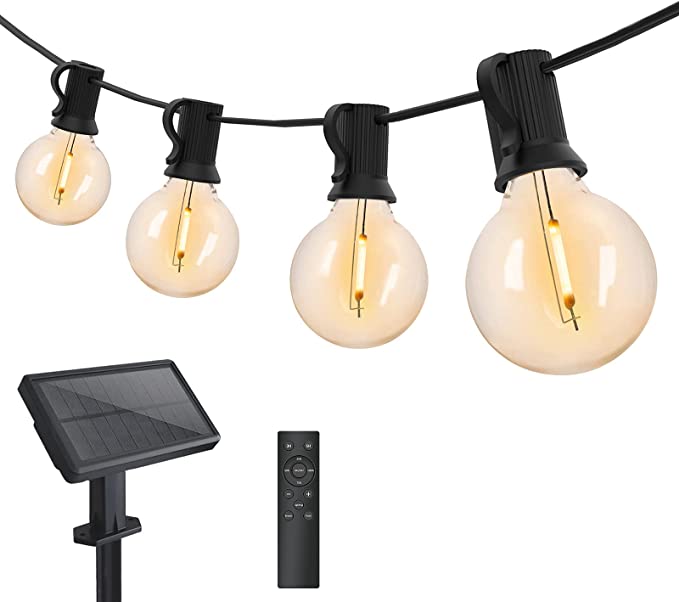 BRTLX Solar Outdoor String Lights, 100FT Shatterproof LED Patio String Lights with Remote Waterproof Hanging Indoor Outdoor Lights for Home Party Wedding Decor — $45.99
These 100ft solar outdoor string lights can last 8-10 hours. A 180-degree adjustable panel allows you to get the maximum sun exposure. The lights don't need an outlet, just freely decorate your backyard, patio, garden, balcony, also perfect for any celebration.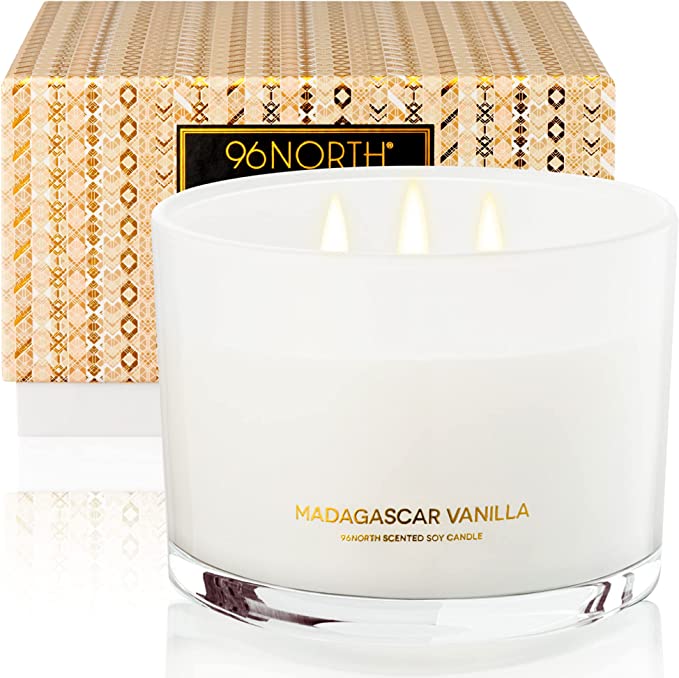 96NORTH Luxury Vanilla Soy Candles | Large 3 Wick Jar Candle | Up to 50 Hours Burning Time | 100% Natural Soy Wax | Relaxing Aromatherapy Aesthetic Candle | Housewarming Gift for Men and Women — $24.95
This premium fragrance features a lush blend of rich Madagascar vanilla, fresh cream, and a hint of bourbon – an exotic, upscale take on a much-loved classic scent. Exquisitely packaged, this trendy monochrome style will be sure to impress friends and loved ones, or make your daily life luxurious.
What To Make Of Amazon's Acquisition Of iRobot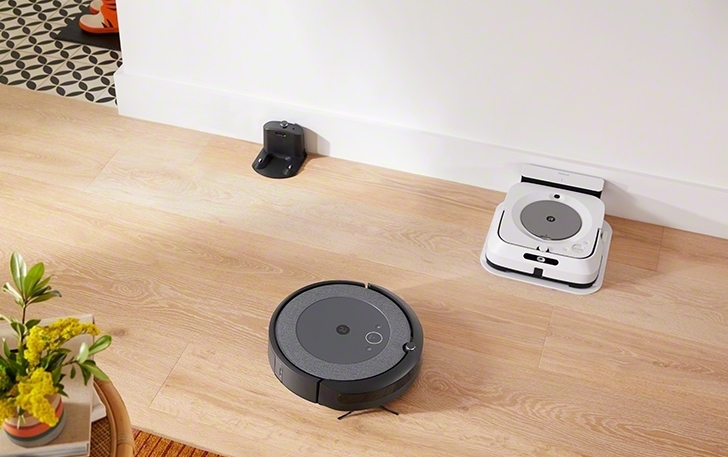 In recent years, you have surely heard the familiar tagline: "If it's not from iRobot, it's not a Roomba." That refrain may be tested going forward, as Amazon just announced it is buying iRobot (the company, not the Will Smith movie) for $1.7 billion. Will they still use the iRobot branding or will Roombas now form part of an "Amazon Robotics" line along with the eminently creepy Amazon Astro? Only time will tell.
Unlike the company founded by Jeff Bezos, you, dear consumer, do not need to spend a billion dollars to own one of these popular robotic vacuum cleaners. Instead you can pay a few hundred bucks. Here are the most popular models currently available on Amazon: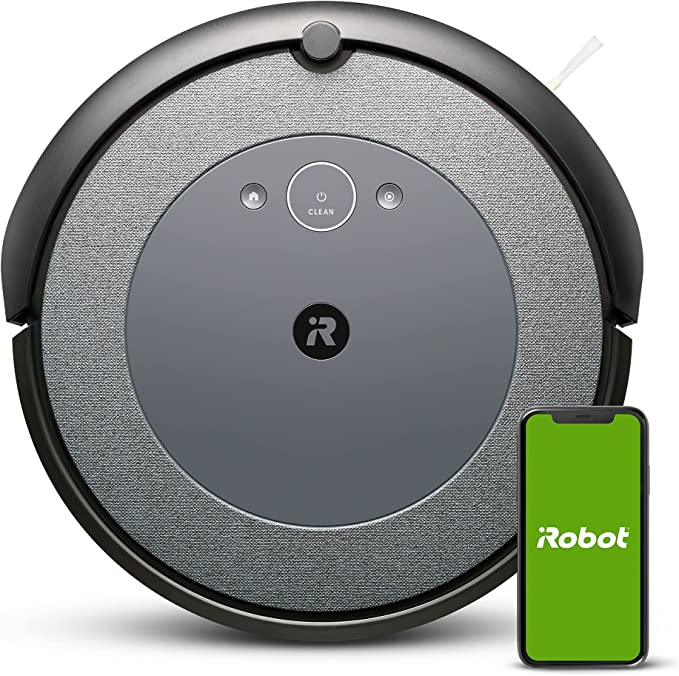 iRobot Roomba i3 EVO (3150) Wi-Fi Connected Robot Vacuum – Now Clean by Room with Smart Mapping Works with Alexa Ideal for Pet Hair Carpets & Hard Floors, Roomba i3 — $299.99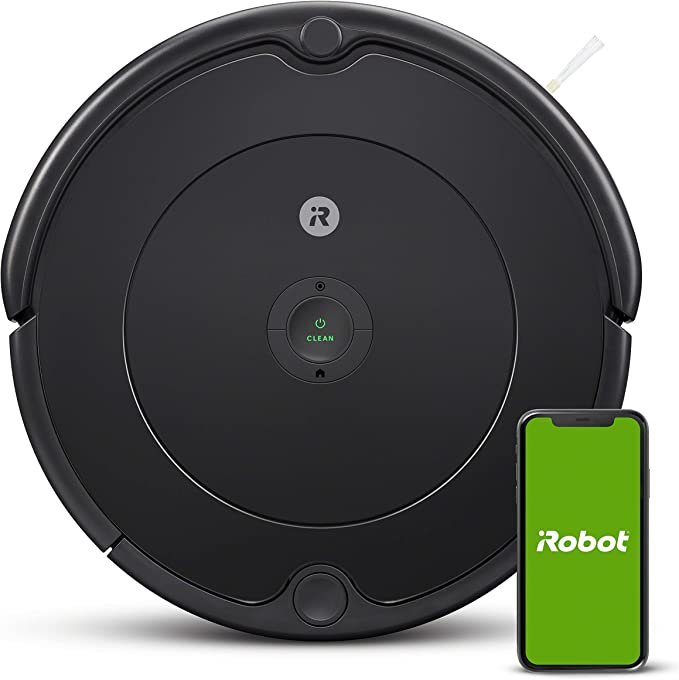 iRobot Roomba 694 Robot Vacuum-Wi-Fi Connectivity, Personalized Cleaning Recommendations, Works with Alexa, Good for Pet Hair, Carpets, Hard Floors, Self-Charging, Roomba 694 — $249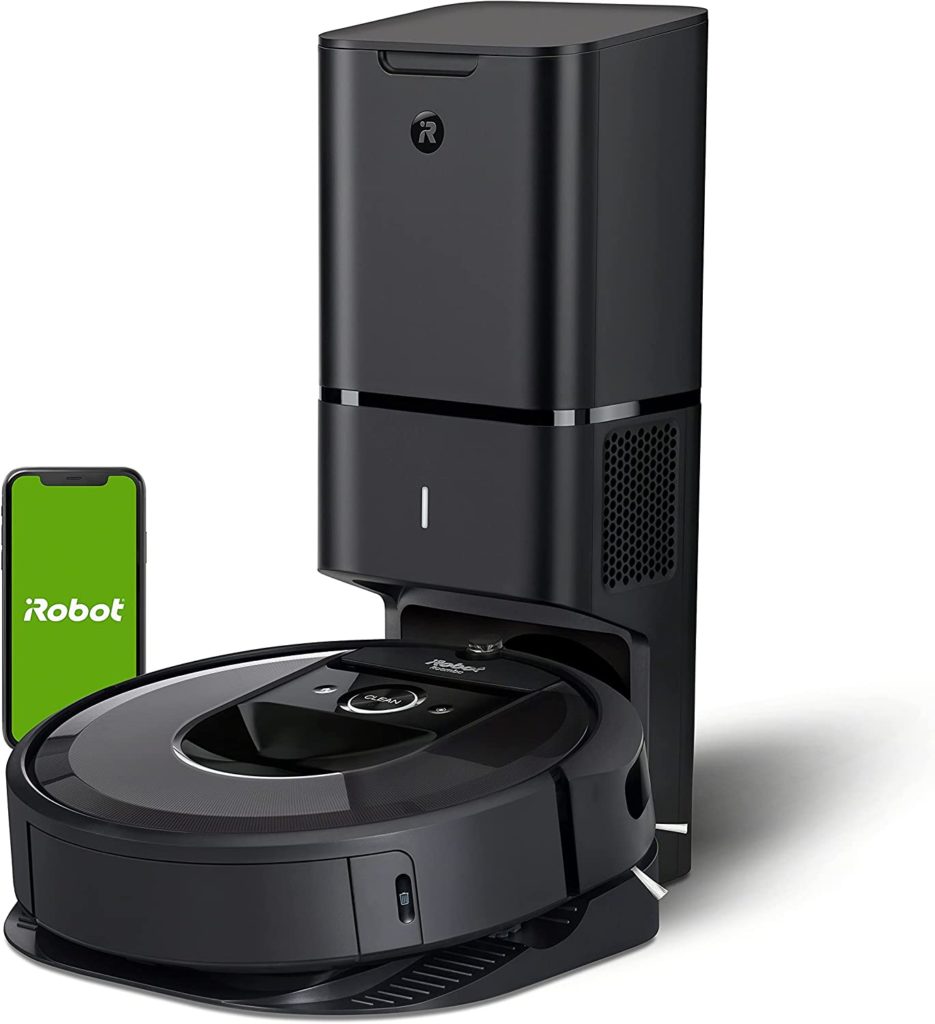 iRobot Roomba i7+ (7550) Robot Vacuum with Automatic Dirt Disposal – Empties Itself for up to 60 days, Wi-Fi Connected, Smart Mapping, Works with Alexa, Ideal for Pet Hair, Carpets, Hard Floors, Black — $769