'K: A History in Ten Pitches' Review: Make This Your Fathers' Day Or Graduation Present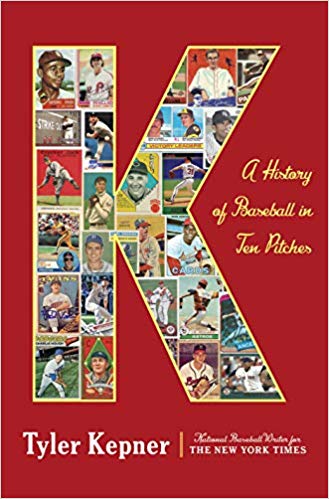 "K: A History of Baseball in Ten Pitches" is the best baseball book I've read this year. Okay, the competition isn't steep, but Tyler Kepner's book is aided by the fact he did not have to grovel to any front office types to get it written. (If any groveling was done, it was to very old, very illustrious baseball men whose snarky memories make the whole thing worth it).
Here's a question for you, dear reader (the same one I asked myself before acquiring a copy of this book): Can you even name 10 pitches? Here was my effort: 4-seam fastball, 2-seam fastball, curveball, cutter, slider, knuckleball, knuckle-curve, circle-change, splitter, sinker…
Eight out of 10 ain't bad. The 10 pitches whose histories' are detailed in Kepner's book are the 10 above, minus the circle-change and knuckle-curve (surprising! given the amount of space devoted to recently enshrined Mike Mussina) plus the screwball and spitball, two pitches that for all intents and purpose no longer exist in the modern Major Leagues. (By that measure, I consider myself 8 for 8).
Baseball books come out in spades every spring, and while they all have their merits, I was surprised at how illuminating I found "K: A History of Baseball in Ten Pitches" to be. Throughout, Tyler Kepner tells way more than 10 compelling stories, providing a solid mixture of hard facts and baseball lore. This book has something for fans of all ages — from the curious young fan wondering just what is the difference between a slider and a cutter, to the crustiest old-timer who remembers Tommy John from his Hall of Fame-worthy career rather than the eponymous and now ubiquitous arm surgery.
I don't care if you've been watching America's pastime since before they banned the spitball; no matter how much baseball you know going into "K," you are guaranteed to learn something. Need a gift idea for Father's Day or a graduation party? You could do a lot worse.
New Book Gives Preview Of Our Brave New World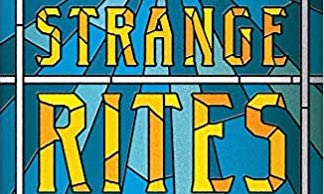 Friedrich Nietzsche's famous quote that "God is dead" dates back to his 1882 book "The Gay Science." The notion entered public consciousness with the provocative 1966 Time magazine cover, which asked, in large red type, "Is God dead?" It has been clear for a while now that, no matter how many holdouts there may be with regard to personal beliefs, the monotheistic God of the Abrahamic religions no longer lays claim to the cultural power He held from the reign of Constantine to the Protestant Reformation.
Until now, what comes next has remained an open question. The husk of institutional Christianity has limped along for the last hundred or so years, with Hollywood and the literati (and recently corporations as well) feeling little to no compunction about dancing on its grave. But if world history has shown us anything, it is that religiosity is a deeply human impulse, and one that will not so easily perish from this earth.
Tara Isabella Burton's new book "Strange Rites: New Religions for a Godless World" takes a look at the various ways religious tendencies are popping up in our post-modern, post-Christian culture. Describing members of upcoming generations as neither purely atheistic or purely Christian, Burton terms them "Religiously Remixed." Just as the invention of the printing press spurred on humanistic transfigurations of the Church into dozens of branches of Protestantism, the rise of the Internet has allowed every Millennial and Zoomer to pick and choose doctrine to follow and idols to worship. These include major commercial properties like Harry Potter and Marvel, self-help and self-care mantras such as those prescribed by Gwyneth Paltrow for women and Jordan Peterson for men, and New Age mumbo-jumbo like horoscopes and tarot cards.
On the surface, these outlets all seem relatively harmless, things for us to do and to care about in an age in which we've been separated geographically from our families and told to put off starting our own. Burton's read on the new normal get significantly bleaker toward the end of her book, as she gives her take on larger social movements she believes have the potential to become institutionalized as religious traditions. Her description of the "Gospel of Social Justice" in particular seems prophetic. Although eagle-eyed culture warriors foretold of the matriculation of "cancel culture" from college campuses to the country at large, even the most pessimistic Cassandras could hardly have predicted this level of unmitigated success. Wanting to tear down statues of George Washington and Abraham Lincoln is no longer a niche position, nor is the notion that it one is to disregard public health imperatives in the name of "anti-racism."
Less prominent but perhaps no less terrifying is the other quasi-religious trend identified by Burton: transhumanism. Unrelated to the "trans" prefix obsessed over by the SJW movement, transhumanism is the desire that humanity should be transcended and our lives prolonged indefinitely. Not uncommon in Silicon Valley, transhumanists (or techno-utopians, as Burton calls them) believe in the power of technology to free us from the chains of flesh and blood. Whereas Gwyneth Paltrow's readers pursue "anti-aging" to merely look young forever, Peter Thiel's are trying to actually be young forever. One of the foremost goals of this movement is to be able to "upload" human consciousness so that one can continue to "live" after one's body has withered away. If you think that such an insane idea lacks appeal, consider that the most popular episode of "Black Mirror," a program typically pessimistic about the role of technology in society, is "San Junipero." In that episode, deciding to be euthanized and "uploaded" to the simulation is considered a happy ending.
The best reason to read "Strange Rites" is to be prepared. The world is changing rapidly, and truths that were once held to be self-evident are now threatened. Even after Enlightenment thinking caused belief in a personal God to wane (remember, most of the Founding Fathers considered themselves Deists), Christianity remained a lingua franca. Today, few people have read the Bible, and if there is anything resembling a shared language, it is more likely to include Muggles and Dementors than angels and demons. In other words, the kids are not all right.
Read 'Dignity' To Stay Connected While In Quarantine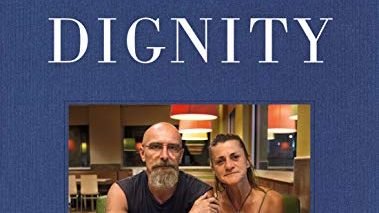 After being basically locked indoors for over a month, it is very easy to feel sorry for oneself. Elon Musk is getting lambasted on Twitter for his declarations of independence, but even so I think most people can understand where he's coming from. Because of the coronavirus, many of us have lost our main source of income, and even those that haven't feel trapped in and desirous of resuming normal social life. Before the quarantine, it was easy to get "stuck in one's own little bubble." Now, it is impossible to get out of it.
This makes Chris Arnade's book "Dignity" all the more important at the present moment. I purchased "Dignity" on Amazon a few months ago after reading a score of glowing reviews from people whose opinions I value. When the book arrived on my doorstep, I was a bit nonplussed: It did not look at all like I expected. The book is big and square, shaped more or less like a coffee table book. This was surprising, since the book is described as Arnade's attempt to chronicle the lives of what he calls "the back row" of America. Who wants to leave out photographs of America's most destitute to help entertain visitors? Disappointed, I placed "Dignity" on my bookshelf, thinking the purchase had been a mistake.
During quarantine, I, like many others, have not been wanting for time. I have done more reading in the past two months than I've done in years, and before long I found that I had run out of material. I considered turning to Amazon to find something new, but I was hesitant about putting any more strain on a logistical system also designed to deliver essentials. Instead, I went to my bookshelf. There I found, of course, "Dignity." I decided to read it.
Like any coffee table book, "Dignity" includes photographs. Unlike any coffee table book I have ever seen, the pictures can by no means be described as beautiful or aesthetic or any adjective indicating that they are pleasant to look at. What they are is "real." Following the tradition of reformers like Jacob Riis, Arnade sheds a light on America's forgotten people. They include drug dealers, prostitutes, preachers and McDonald's workers. They come from different parts of the country and vote in different ways. But they are all American.
As the subtitle of "Dignity" puts it, these are all people "seeking respect in America." Arnade doesn't just show their pictures; he also tells their stories. This kind of story is hard to find these days. Sure, you may see a prestige television take on HBO or Netflix, but such depictions are dramatized and exaggerated. To the contrary, Arnade's descriptions feel lived-in. No embellishments necessary.
If you find yourself looking for something to do as the quarantine goes on, consider picking up this book. While you are stuck at home, it is a way for you to stay connected with the rest of the country; and not just those you are friends with on the internet.
"The Age of Addiction" Review: Blame The Capitalists For Your Bad Behavior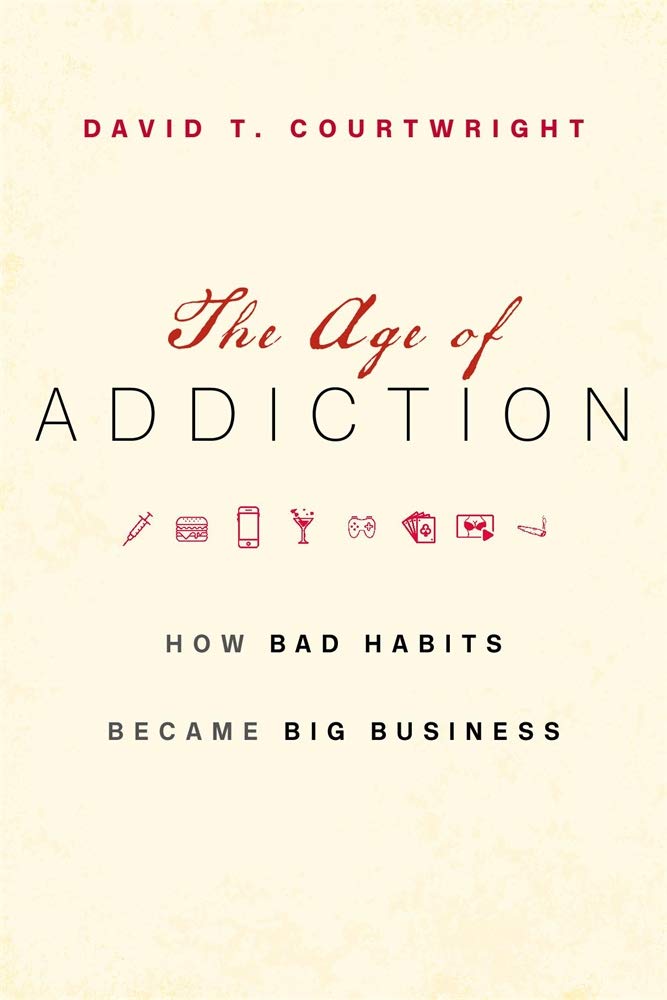 According to David T. Courtwright, author of the new book "The Age of Addiction: How Bad Habits Became Big Business," capitalism is to blame for the human proclivity for addiction. Specifically, he blames what he terms "limbic capitalism," which "refers to a technologically advanced but socially regressive business system in which global industries encourage excessive consumption and addiction."
"The Age of Addiction" lays out the case, and Courtwright provides his readers with a sweeping, compelling and eminently readable work, detailing the history of vice all the way back to the invention of agriculture. Courtwright gives example after example throughout history of businesses taking advantage of the human condition called "hormesis," wherein substances or inputs that are helpful for survival in small doses end up doing great harm when taken in larger ones. Advertisers have been taking this into account for a long time, skirting around our brain's rational functioning and taking direct aim for our baser selves (i.e., our limbic system).
Courtwright's history is fascinating, as he tells a story of the rise (and sometimes fall) of various vices, from ancient viticulture and poppy abuse, through mass production of cigarettes after World War II, all the way to slot machines and, of course, online pornography. Don't pick up this book looking for a solution, which the author does not even attempt to provide. This is actually admirable, and more of this type of problem-identifying book would be better off sans the half-baked proposal inevitably tacked on after the last chapter of research and analysis.
At the end of "The Age of Addiction," Courtwright addresses the two critiques he most often received when sending out his manuscript. One is his lack of an cure-all, while the other is his inability to ever nail down a definition of what he actually means by "addiction." He does a good enough job tackling this criticism, pointing to an earlier chapter he devotes to the scientific disagreements over whether it is possible to be "addicted to food."
Regardless of where one stands in that debate, it is easy to see the similarities between overindulging on sweets, alcohol and tobacco and the modern scourge of society, those digital addictions that monopolize our time. That said, Courtwright comes dangerously close to making some false equivalencies. Sugar may be bad for us, but can one really "equate confectioners with drug and alcohol traffickers," as he attempts to? More to the point, the author spends an entire section explaining how Walt Disney World is functionally the same as Las Vegas or any other den of sin.
The derision of Walt Disney raises another problem with "The Age of Addiction," since discussion of the man's motives begins with this segue: "Disney devoted the 1950s and early 1960s to conquering a new entertainment medium, television, and a seedy old one, the amusement park." Savor it, because that sentence is one of only eight times the word "television" appears in the book.
Six of the other seven times television is mentioned, it is merely regarding the fact that its existence allowed advertisers to reach more eyeballs. In the seventh, he notes digital slot "machines' televisions themes and resemblance to consumer gadgets gave them an aura of entertainment innocence and attracted a new generation of prey." He does not address why similitude to TV programs is useful in keeping "anxious, depressed women" at the slot machines? After going in great detail over the history of booze, smokes, sugars, gambling and the like, Courtwright jumps straight to smartphones and the Internet, without acknowledging the role of televisions in our long march to digital serfdom. This crucial step in the human story paved the way for the slavish screen devotion that keeps our attention affixed to Facebook, Instagram and YouTube for hours on end.
Half a century before the current panic over children not wanting to set down their "short-term, dopamine-driven feedback loops," children (and adults) began to struggle spending their time in ways that did not involve sitting in front of the TV. It was not so long ago that children rushed out of the school bus and into their homes so they could plop down and watch Nickelodeon. Nowadays, that function is largely filled by iPads, but screen "addiction" was not invented by Steve Jobs, and this book would have benefited from a study into why it was (and still is) difficult to sit in a room with a television without turning it on. Unlike video games and iPhones, televisions' pull over us may not be easily ascribable to dopamine science (and in no possible way can be demonstrative of hormesis), but something certainly happened to our brains since the 1950s, and I bet it would not have taken too much effort for Courtwright to find a way to place culpability at the feet of the "limbic capitalists."
Despite this omission, "The Age of Addiction" is very much worth your time. Sooner or later we as a society are going to have to confront the role that Big Business plays in kneecapping us, especially since, as Courtwright mentions, the Silicon Valley types themselves refuse to let their offspring anywhere near the addictive tech products they foist upon us. To the extent that he suggests any sort of next steps, Courtwright implores his readers to operate "against excess." That is all well and good, but that advice will be no match for the moneymaking machine designed to promote excess in all aspects of life. Parents and policymakers alike need constant vigilance in order to confront the system of "limbic capitalism," establishing more limits than currently exist and curbing the influence of this destructive system on future generations. Vice and bad habits may be inescapable, but as Courtwright's history shows us, they can be fought.