'K: A History in Ten Pitches' Review: Make This Your Fathers' Day Or Graduation Present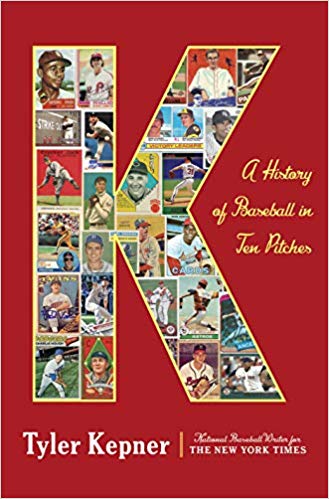 "K: A History of Baseball in Ten Pitches" is the best baseball book I've read this year. Okay, the competition isn't steep, but Tyler Kepner's book is aided by the fact he did not have to grovel to any front office types to get it written. (If any groveling was done, it was to very old, very illustrious baseball men whose snarky memories make the whole thing worth it).
Here's a question for you, dear reader (the same one I asked myself before acquiring a copy of this book): Can you even name 10 pitches? Here was my effort: 4-seam fastball, 2-seam fastball, curveball, cutter, slider, knuckleball, knuckle-curve, circle-change, splitter, sinker…
Eight out of 10 ain't bad. The 10 pitches whose histories' are detailed in Kepner's book are the 10 above, minus the circle-change and knuckle-curve (surprising! given the amount of space devoted to recently enshrined Mike Mussina) plus the screwball and spitball, two pitches that for all intents and purpose no longer exist in the modern Major Leagues. (By that measure, I consider myself 8 for 8).
Baseball books come out in spades every spring, and while they all have their merits, I was surprised at how illuminating I found "K: A History of Baseball in Ten Pitches" to be. Throughout, Tyler Kepner tells way more than 10 compelling stories, providing a solid mixture of hard facts and baseball lore. This book has something for fans of all ages — from the curious young fan wondering just what is the difference between a slider and a cutter, to the crustiest old-timer who remembers Tommy John from his Hall of Fame-worthy career rather than the eponymous and now ubiquitous arm surgery.
I don't care if you've been watching America's pastime since before they banned the spitball; no matter how much baseball you know going into "K," you are guaranteed to learn something. Need a gift idea for Father's Day or a graduation party? You could do a lot worse.
Book Review: "A Concise History of Hungary"
People are looking to move. I have no idea if the numbers back this up, but anecdotally at least there is talk in the air about leaving the United States for greener pastures. As the most powerful institutions in America grow ever more hostile to those adhering to traditional ways of living, it's difficult not to ask: "Is there a better place for me?"
Many people are looking to Hungary. Not only is it one of the only countries in the Western World not to be completely subsumed in the acid bath of modernity, but it also encourages repatriation by those with Hungarian ancestry. In Ireland, famous for its lax bloodline citizenship laws, you need to have had grandparents born in the Old Country. In Hungary, there is no limit to how far back you can go to prove your Hungarian heritage.
There is a catch. The Hungarian government only wants new citizens who are committed to being Hungarian. As such, you have to pass a language test in order to be eligible. And you should probably demonstrate more than just cursory knowledge about the country you are trying to be a part of. Being familiar with paprika and goulash is not going to cut it. You've got to try to learn about the history.
That's where the book "A Concise History of Hungary" comes in. Given the upsurge in interest in migrating to Hungary, it is a shock that there are so few English-language books about the storied nation.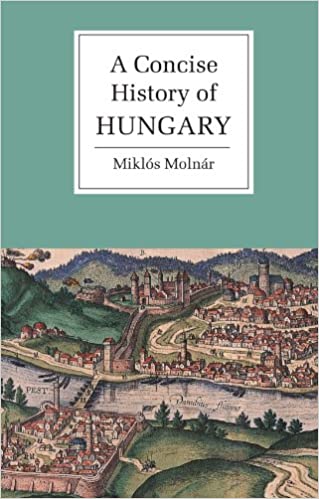 A Concise History Of Hungary (Cambridge Concise Histories) — $20.63
Do a search on Amazon for books about Hungarian history, and you will find your results to be limited. No matter, because Miklós Molnár's work is an excellent place to start. This historical survey traces the story of Hungary all the way back to before King Saint Stephen became Hungary's first king, to even before the Magyars conquered the Carpathian Basin. It tells about the many wars in which Hungary has been embroiled, from the wars against the Ottomans to the World Wars in the 20th century.
I don't know much about Miklós Molnár, but after reading his bio on the book jacket, I was skeptical of his ability to be unbiased. The blurb notes that he was the editor of a communist newspaper ("Irodalmi Ujság"). Those familiar with the intricacies of Hungarian history will not be surprised there is no love lost between Molnár and the Soviet Communists who ruled his country for four decades; in fact Molnár fled the country like Imre Nagy after the Revolution of 1956.
So readers should not be worried about the author being to sympathetic to communists. However, there is some animus in this book, especially toward the Habsburgs, who controlled Hungary for two centuries. Also, as the events depicted get closer and closer to present day, Molnár's descriptions of political parties and movements become more clouded by his own thinking.
Overall, I do recommend "A Concise History Of Hungary," if only because there is so little else out there. Until it reaches the 18th century, the book is remarkably even-handed, almost academic in tone despite its eminent readability. If I am to be a Hungarian citizen, I would like to have read more books on Hungary than just this one. But I think it is a great place to start.
Read These Christmas Books On Christmas Eve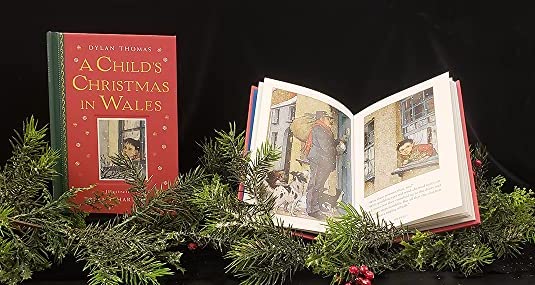 There's only one more sleep 'til Christmas. I'm not sure exactly how we got here, but Christmas Eve has come at last. For obvious reasons, this entire Christmas season has been more subdued than most; all across the world the phrase "Silent Night" may never have been so apt.
With all sorts of traditional holiday traditions being in flux, this got me thinking to a quieter way to spend the night before Christmas. This year provides a great occasion to re-read and re-familiarize yourself with some Christmas classics.
If you don't know where to start, I've listed some of my favorite Christmas books below. They include a mix of both short children's books and longer novels. And although you won't be able to order any of them now and have them arrive before Christmas Day, Kindle and Audible are both available options.
A Christmas Carol: and Other Holiday Treasures by Charles Dickens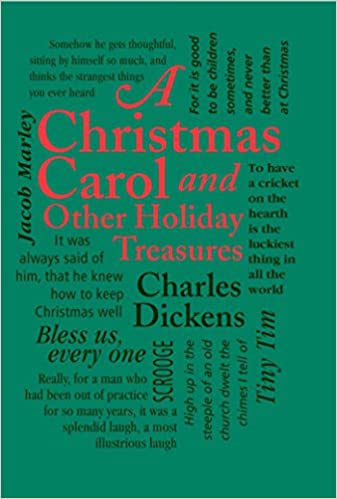 "A Christmas Carol" had to top the list. Everyone is familiar with Dickens' tale of Ebenezer Scrooge and the three ghosts, but how many have read the source material? A good collection of "A Christmas Carol" will include some of Dickens other Yuletide stories, including "The Cricket on the Hearth," which earned him the epithet "The Man who Invented Christmas."
The Night Before Christmas by Charles Dickens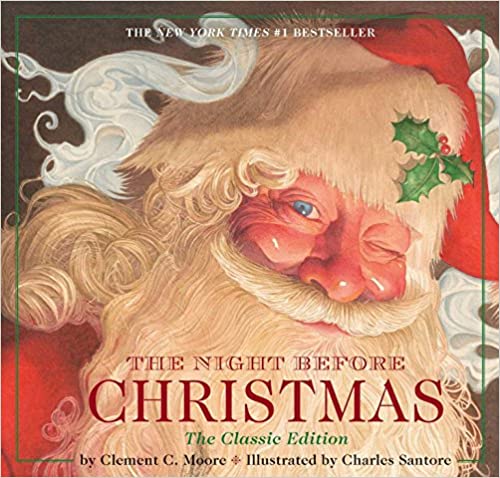 When I was growing up, it was a tradition for everyone to gather around on Christmas Eve for a reading of "The Night Before Christmas." Like "A Christmas Carol," Clement C. Moore's poem will never get old.
A Child's Christmas in Wales by Dylan Thomas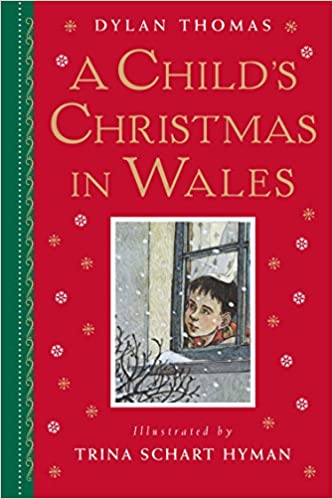 Dylan Thomas's prose poem "A Child's Christmas in Wales" may not be as universally well known as "The Night Before Christmas," but it is just as highly regarded.
Polar Express by Chris Van Allsburg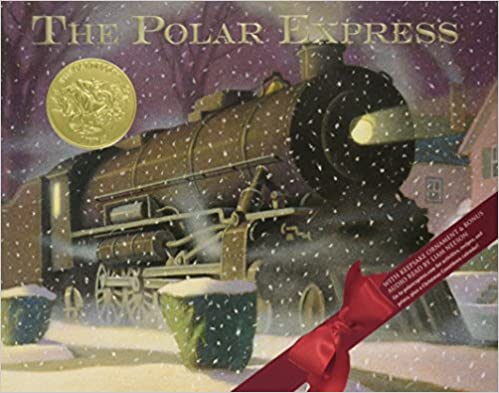 Don't let the creepy Tom Hanks movie turn you off to the book version of "Polar Express," which belongs on every child's bookshelf.
How the Grinch Stole Christmas! by Dr. Seuss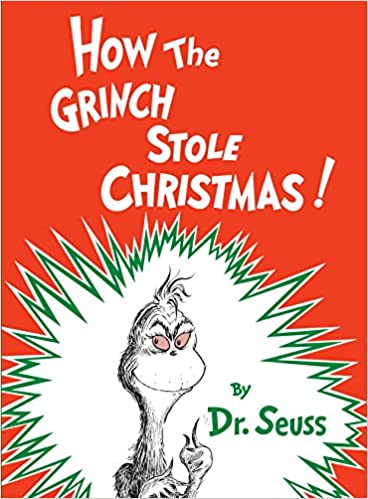 The Jim Carrey rendition of Dr. Seuss's Mt. Crumpit dweller was panned when it first hit theatres two decades ago, but constant airtime has turned it into a minor holiday classic. After re-reading "How the Grinch Stole Christmas!" it is impressive how much depth and detail Ron Howard's team was able to add to such a refreshingly simple work.
Skipping Christmas by John Grisham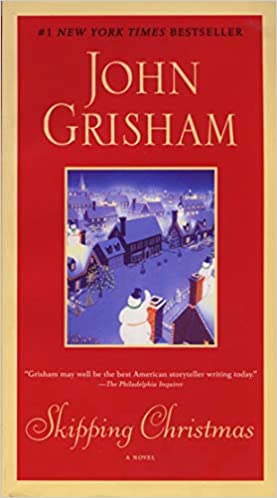 While we are on the topic of books turned into films, let's talk about John Grisham's "Skipping Christmas." You know this story better as "Christmas with the Kranks." This novel is a departure for the master of the legal thriller, but if you like Grisham's writing style (and can't get enough of Luther, Nora, and their rooftop Frosty), then give "Skipping Christmas" a read.
The Corrections by Jonathan Franzen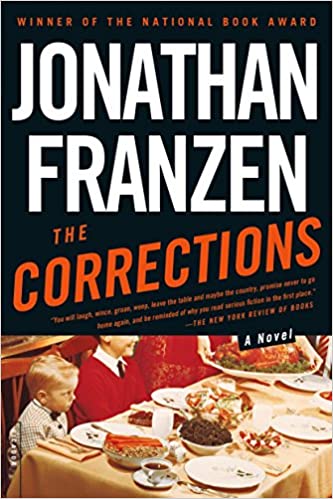 "The Corrections" is my favorite Christmas book, as well as one of my favorite books of all time. Despite reading it nearly every December for the past seven years, I still can't make it to the end without crying.
Letters From Father Christmas by J.R.R. Tolkien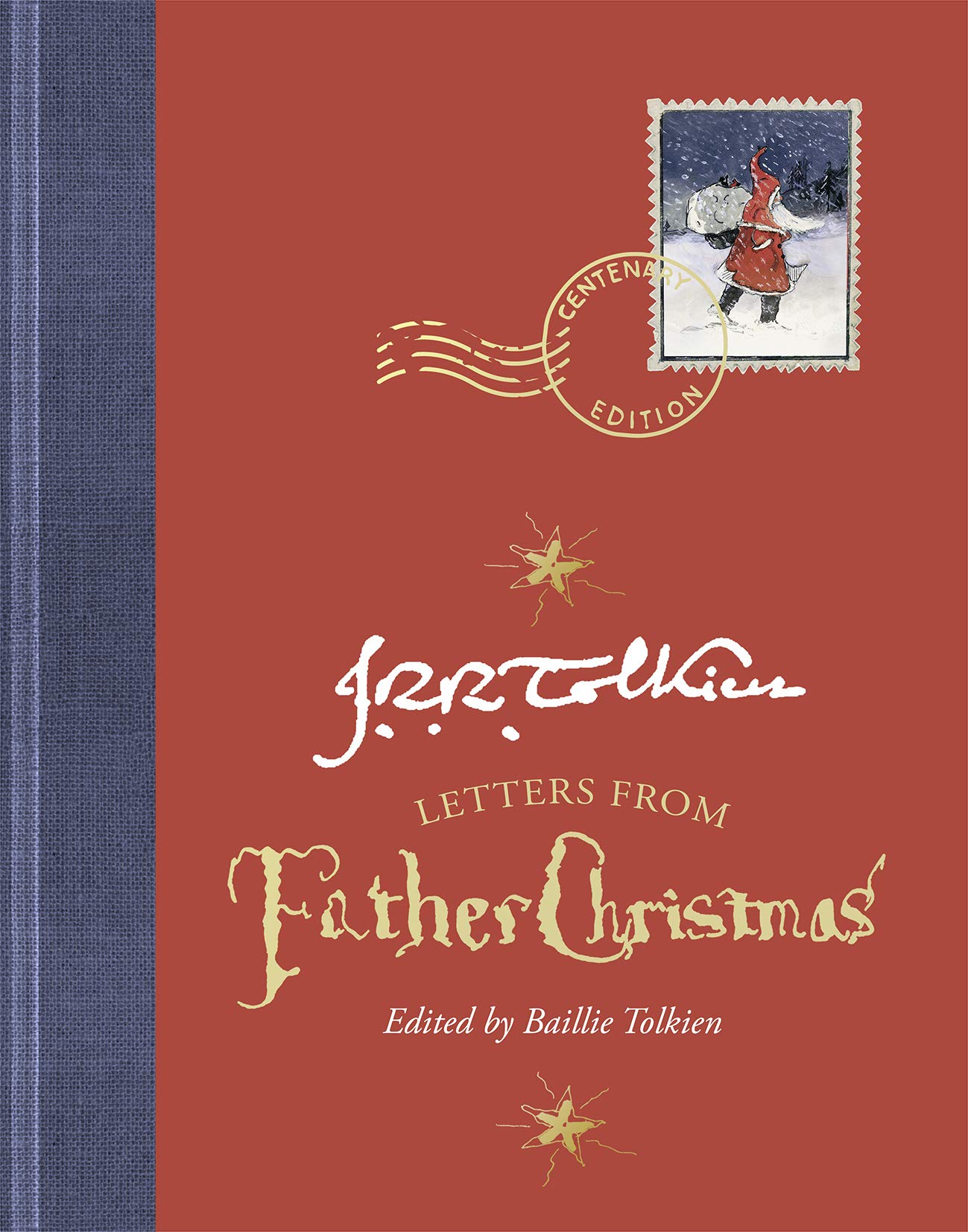 A late edition to this list, I've actually never read Tolkien's beloved Christmas letters. But a special 100th anniversary edition of "Letters from Father Christmas" was published this year, so it may be time to see if lives up to its reputation.
The Gift of the Magi by O. Henry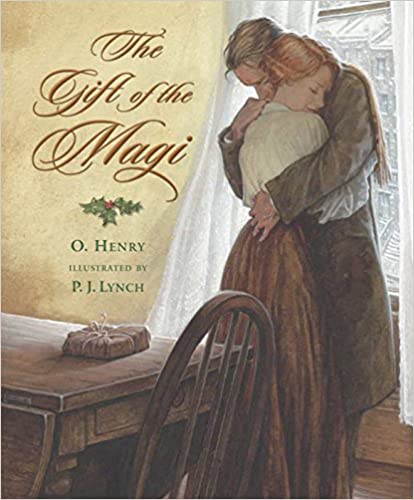 The first time I read "The Gift of the Magi," I was surprised at how short it was. If you know the general story of impoverished couple Della and Jim, then you know the entire contents of O. Henry's classic tale. Unlike "A Christmas Carol," the written version of "The Gift of the Magi" is not filled with details that never make their way to the screen. If anything, that sparsity of extraneous information adds depth and poignancy to the story's resolution.
Did I miss any of your favorites Christmas books? If so, let me know in the comments, and I will update the list. Merry Christmas to all, and to all a good night!
Sparking Interest in Chess, 'The Queen's Gambit' Offers Hope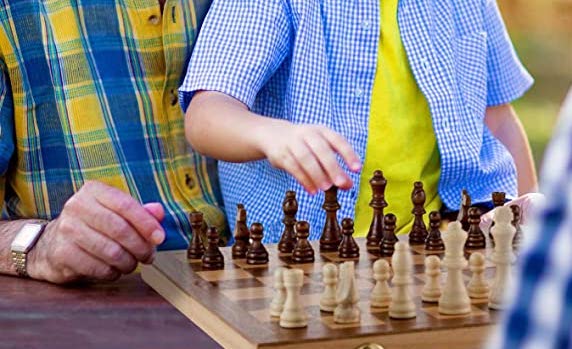 "The Queen's Gambit," the latest hit show from Netflix, could not have come at a better time. As a result of the coronavirus pandemic, millions of people are not only starving for content but also for more active diversions to help them occupy their time.
"The Queen's Gambit" fills both of these voids. To start, it is a short but meaty 7-episode mini-series, beautifully shot and rife with interesting situations for a viewer to imagine herself in. Perhaps more importantly, it introduces a whole new generation to the game of kings. According to news reports, chess sets have been flying off the (virtual) shelves since the series dropped on Netflix. The New York Times even features on article on how to make your own chess set at home, for those who can't find one available online.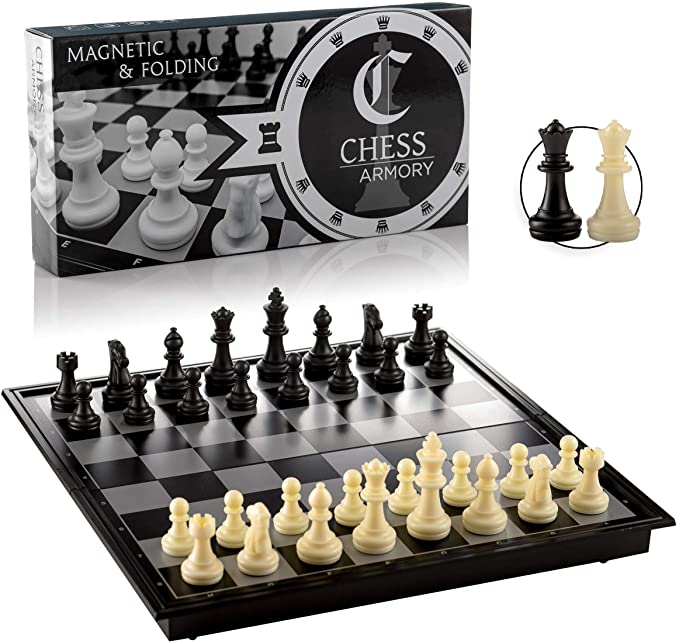 Chess Armory Travel Chess Set 9.5″ x 9.5″- Plastic Chess Set with Folding Magnetic Chess Board, Staunton Chess Pieces, & Storage Box – Portable Chess Set Board Game — $14.99
The numbers are jarring. Sales of chess sets were already on the rise at the start of the pandemic. You may remember a slate of articles from the spring detailing celebrities, such as Arnold Schwarzenegger and Giannis Antetokounmpo, who were spending their time in quarantine playing the game. (Chess's famous fans were not limited to those with impossible to spell names; presidential candidates Joe Biden and Bernie Sanders were also said to have played.) But since "The Queen's Gambit," chess set sales have skyrocketed anywhere from 125% to 1,048%.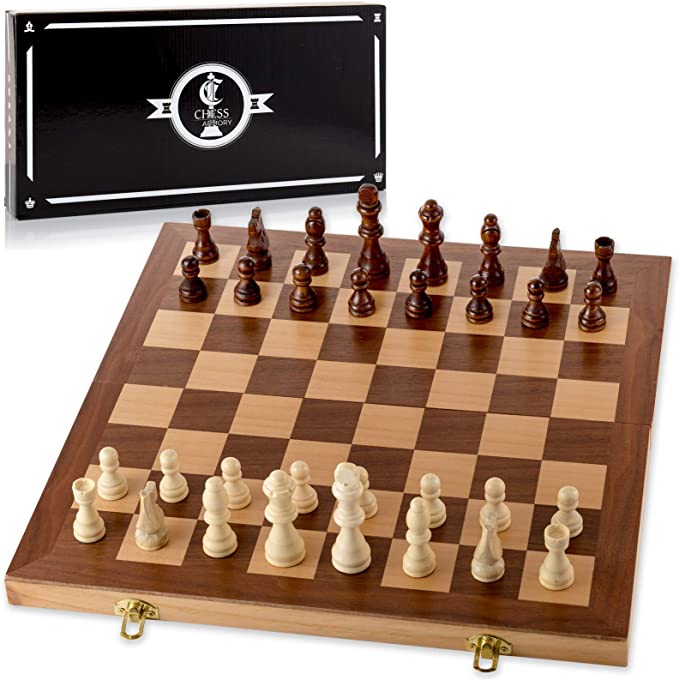 Chess Armory 15″ Wooden Chess Set with Felted Game Board Interior for Storage — $28.99
This is nothing if not an extremely positive development. After reading dispiriting stories about how the nation's young ones are wiling away the hours on online video game platforms like Roblox and Fortnite, or else watching other people's content on TikTok and YouTube, it is nice to see people take up a hobby that requires them to use their brains. You don't need to be able to think as many moves ahead as Beth Harmon or Benny Watts to get something out of playing chess. Furthermore, chess is a game that bridges generational gaps. Whether you are a Zoomer or a Boomer, your learning curve will be exactly the same. If there is something our society needs more of, it is spending time with those with different life experiences. Chess can help facilitate that.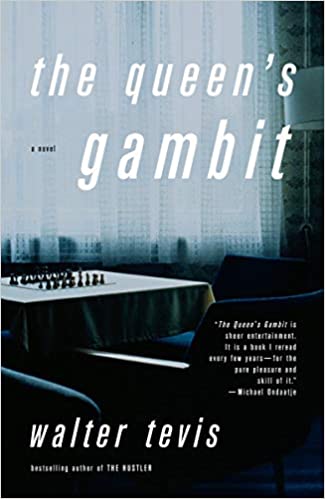 "The Queen's Gambit: A Novel" by Walter Tevis — $11.78
I'm not sure when they starting making "The Queen's Gambit," but I sure am grateful they did. I suppose we also owe a debt of gratitude to Walter Tevis, who wrote the novel the show is based on. Also the author of "The Hustler" and "The Color of Money," Tevis had a knack for cinematic storytelling. I am looking forward to reading "The Queen's Gambit" to see if it can provide yet another outlet for recreation and leisure when we need it most.