'The Age of Addiction' Review: Blame The Capitalists For Your Bad Behavior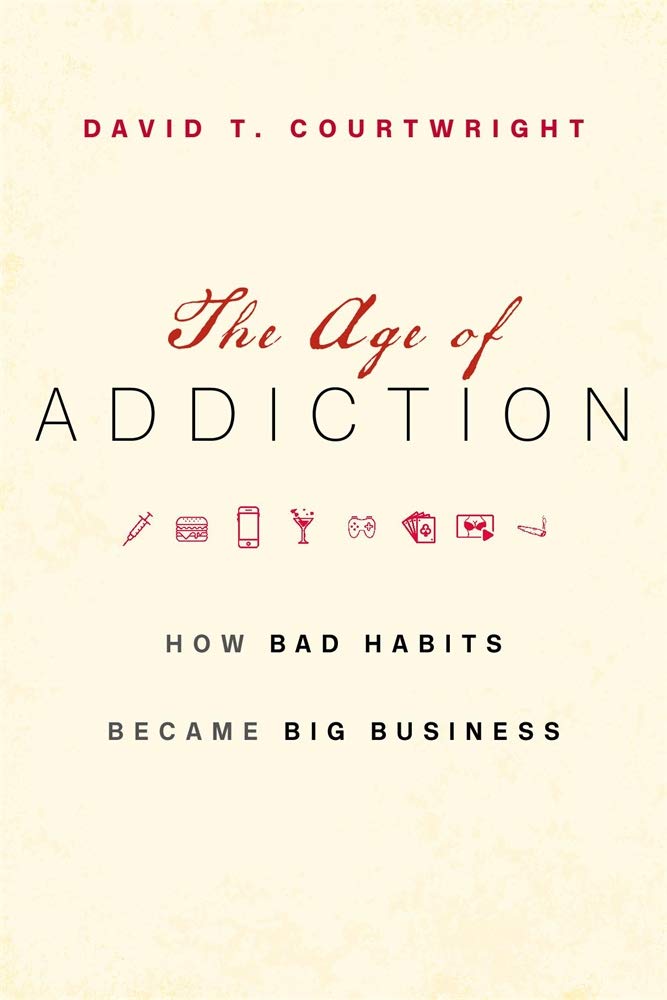 According to David T. Courtwright, author of the new book "The Age of Addiction: How Bad Habits Became Big Business," capitalism is to blame for the human proclivity for addiction. Specifically, he blames what he terms "limbic capitalism," which "refers to a technologically advanced but socially regressive business system in which global industries encourage excessive consumption and addiction."
"The Age of Addiction" lays out the case, and Courtwright provides his readers with a sweeping, compelling and eminently readable work, detailing the history of vice all the way back to the invention of agriculture. Courtwright gives example after example throughout history of businesses taking advantage of the human condition called "hormesis," wherein substances or inputs that are helpful for survival in small doses end up doing great harm when taken in larger ones. Advertisers have been taking this into account for a long time, skirting around our brain's rational functioning and taking direct aim for our baser selves (i.e., our limbic system).
Courtwright's history is fascinating, as he tells a story of the rise (and sometimes fall) of various vices, from ancient viticulture and poppy abuse, through mass production of cigarettes after World War II, all the way to slot machines and, of course, online pornography. Don't pick up this book looking for a solution, which the author does not even attempt to provide. This is actually admirable, and more of this type of problem-identifying book would be better off sans the half-baked proposal inevitably tacked on after the last chapter of research and analysis.
At the end of "The Age of Addiction," Courtwright addresses the two critiques he most often received when sending out his manuscript. One is his lack of an cure-all, while the other is his inability to ever nail down a definition of what he actually means by "addiction." He does a good enough job tackling this criticism, pointing to an earlier chapter he devotes to the scientific disagreements over whether it is possible to be "addicted to food."
Regardless of where one stands in that debate, it is easy to see the similarities between overindulging on sweets, alcohol and tobacco and the modern scourge of society, those digital addictions that monopolize our time. That said, Courtwright comes dangerously close to making some false equivalencies. Sugar may be bad for us, but can one really "equate confectioners with drug and alcohol traffickers," as he attempts to? More to the point, the author spends an entire section explaining how Walt Disney World is functionally the same as Las Vegas or any other den of sin.
The derision of Walt Disney raises another problem with "The Age of Addiction," since discussion of the man's motives begins with this segue: "Disney devoted the 1950s and early 1960s to conquering a new entertainment medium, television, and a seedy old one, the amusement park." Savor it, because that sentence is one of only eight times the word "television" appears in the book.
Six of the other seven times television is mentioned, it is merely regarding the fact that its existence allowed advertisers to reach more eyeballs. In the seventh, he notes digital slot "machines' televisions themes and resemblance to consumer gadgets gave them an aura of entertainment innocence and attracted a new generation of prey." He does not address why similitude to TV programs is useful in keeping "anxious, depressed women" at the slot machines? After going in great detail over the history of booze, smokes, sugars, gambling and the like, Courtwright jumps straight to smartphones and the Internet, without acknowledging the role of televisions in our long march to digital serfdom. This crucial step in the human story paved the way for the slavish screen devotion that keeps our attention affixed to Facebook, Instagram and YouTube for hours on end.
Half a century before the current panic over children not wanting to set down their "short-term, dopamine-driven feedback loops," children (and adults) began to struggle spending their time in ways that did not involve sitting in front of the TV. It was not so long ago that children rushed out of the school bus and into their homes so they could plop down and watch Nickelodeon. Nowadays, that function is largely filled by iPads, but screen "addiction" was not invented by Steve Jobs, and this book would have benefited from a study into why it was (and still is) difficult to sit in a room with a television without turning it on. Unlike video games and iPhones, televisions' pull over us may not be easily ascribable to dopamine science (and in no possible way can be demonstrative of hormesis), but something certainly happened to our brains since the 1950s, and I bet it would not have taken too much effort for Courtwright to find a way to place culpability at the feet of the "limbic capitalists."
Despite this omission, "The Age of Addiction" is very much worth your time. Sooner or later we as a society are going to have to confront the role that Big Business plays in kneecapping us, especially since, as Courtwright mentions, the Silicon Valley types themselves refuse to let their offspring anywhere near the addictive tech products they foist upon us. To the extent that he suggests any sort of next steps, Courtwright implores his readers to operate "against excess." That is all well and good, but that advice will be no match for the moneymaking machine designed to promote excess in all aspects of life. Parents and policymakers alike need constant vigilance in order to confront the system of "limbic capitalism," establishing more limits than currently exist and curbing the influence of this destructive system on future generations. Vice and bad habits may be inescapable, but as Courtwright's history shows us, they can be fought.
Book Review: 'The Chicken Sisters' Keeps Me Reading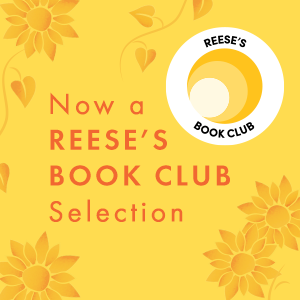 This marks my third book review this year and I have high hopes it won't be my last. As my inner (very inner) bookworm emerges from its cocoon, I can't help but wonder if this is just some "you're kinda adulting but you're also kinda not" phase that will soon pass. You see, I am a lot of things, but a bookworm is most certainly not one of them. Or should I say wasn't? On rare occasions, I have found myself lost in a really good book, usually a thriller or mystery of some sort, but again, pretty rare. I'm also quite notorious for starting a book and then never finishing it. (I'm working on it, ok?) So, I'm switching it up, trying new things and embracing this new, very adultish, profound interest of mine.
Which brings me to: "The Chicken Sisters," my latest read. My sweet, sweet mom gave this to me and my sister this past Christmas, which was a very on-brand thing for her to do. I mean, just another thing we can bond over, right? After all, "sisters" is in the title. The book, obviously about sisters, was given to us not because of that, but instead, because it is a "Reese's Book Club Pick."
"The Chicken Sisters" by KJ Dell'Antonia — $9.54 Paperback
Naturally, I had to let it sit and age a bit before cracking it open, like any esteemed bookworm would do. After about five months, I decided it had aged long enough and started it, fully determined to finish it, which I did.
Given that this isn't my typical go-to book genre, I was surprised by how much I liked it. Not that I didn't trust Reese Witherspoon of course! I will say, I got a little bored reading it, especially in the middle of the book. The titular sisters' "rivalry" became a bit petty and annoying at times, as opposed to realistic. The characters irked me some, but I feel like that's almost inevitable. The character development seemed a bit rushed, but you definitely see their growth by the end of the book, which is the least I could ask for. Last thing I'll say is that the ending was a little predictable, but at the same time, I wasn't able to predict how they got to the end (if that makes sense). I definitely recommend this to sisters because it made it all the more relatable, which I think is what kept me drawn in the most. Don't get me wrong, my sister and I are best friends and have never even come close to the annoyingly estranged relationship shared between the two main characters (seriously). But, it takes having a sister to understand that this type of conflict between sisters is certainly feasible.
Overall, this book is light-hearted, funny, relatable, and wholesome. I'd be lying if I said I didn't shed a tear or two toward the end. All good tears though! What can I say? I'm a sucker for a good ending. And for those of you who would like a numerical rating, I'd give it 3 stars, which is still pretty darn good in my book (pun fully intended).
Book Review: Remember 'You Are A Badass'!
There are millions of self-help books out there, but none of them scream "self-help" more than "You Are A Badass." Read that title again (and then again if you need to).
The full title of the book is "You Are A Badass: How To Stop Doubting Your Greatness And Start Living An Awesome Life." Phew, what a mouth full, but also, WHAT A BOOK. (And I'm not just saying that because the cover of the book is my favorite color or the fact that the title tells me I'm a badass.) It is a great read for anyone, but even more so for those struggling with insecurities and doubting their true badass potential.
"You Are a Badass: How to Stop Doubting Your Greatness and Start Living an Awesome Life" — $8.48
With over two million copies sold and written by Jen Sincero, a #1 New York Times bestselling author, speaker and success coach, it goes without saying that this book is quite phenomenal. Sincero combines her own life experiences, failures, and professional insight into 244 captivating pages to help us realize that we all have a special gift to give to this world. Just because we may not know it yet, doesn't mean it doesn't exist. I'll go ahead and say now that Sincero's writing style is unique, and it may not be for everyone, but I personally love the way she uses humor and a seemingly unprofessional tone to connect with her readers. It serves as a reminder that life shouldn't always be taken too seriously.
This book will make you laugh, this book will motivate you, and this book will help you see yourself and the world in a much bigger and brighter light, if you let it. You shouldn't expect to wake up an entirely different person after reading this book, but you should expect to feel motivated enough to make the necessary changes that can change your life forever.
I cannot express enough how much this book has helped me stop doubting myself, my life, and my full potential. I graduated college right smack dab in the middle of a pandemic, which I can tell you, made it feel like I never graduated college at all. I had no full-time job lined up at the time and long story short, I quickly started to doubt every inch of my existence. That was no way to live my life, so in an effort to help myself out of this crater of self-doubt, I got this book and just like every fairytale ever told, I lived happily ever after. But seriously, my life didn't magically change overnight just because I read this book, but what it did do was give me the tools and motivation to truly stop doubting my greatness and start living an awesome life. Seriously, it's $10 and 244 pages long. Do yourself a favor and go get this book.
'Izzy's Fire': How Reading About The Holocaust Can Help Us Today
Every Sunday, precisely when the clock strikes 4 p.m., I am one of many who fall victim to the Sunday scaries. This past Sunday, my Hail Mary attempt to fend off the scaries was to indulge myself in some premature spring cleaning. One thing led to another, and next thing I knew I was eight chapters deep into one of my favorite books. A wildly out-of-character move on my part, if I do say so myself. But new year, new me.
The book I desperately found myself lost in is called "Izzy's Fire: Finding Humanity in the Holocaust." With so many of us having questioned or even lost faith in humanity over the course of the past year, I was looking for examples of human goodness. "Izzy's Fire" is the story of how 13 members from five Jewish families struggled to defy the odds of the Holocaust and survive with the help of a small, poor Catholic family. Although not a survivor herself, the author, Nancy Wright Beasley, vividly depicts this heart-wrenching story in an engaging and compassionate light. Beginning with their escape from the Kovno Ghetto in Lithuania and ending with their new life in Richmond, Virginia, this book walks you through every step of the unimaginable. It'll break your heart and renew your faith in humanity all at the same time.
Izzy's Fire: Finding Humanity In The Holocaust — $19.99
At the age of about 10, I visited the Holocaust Museum in Richmond, Virginia, with my aunt for the first time. Within minutes of walking into the museum, I went from being bright-eyed and bushy-tailed to heavy-hearted and hopeless. I'm not sure what I expected, but I most certainly didn't expect to meet, let alone talk face-to-face with, a Holocaust survivor himself. It just so happened that the survivor I met that day, and would later visit again, was Jay Ipson, one of the Holocaust Museum's founders. Jay's father is Izzy, which makes "Izzy's Fire" their family's story. On the day I met Jay, he told me all about his family's unparalleled struggle to survive the Holocaust, and he suggested I read "Izzy's Fire," which I was later able to get a signed copy of. The intensity behind it all is more eye-opening than I can put into words for you.
After meeting Jay, reading "Izzy's Fire," and multiple visits to the museum, what I find so inspiring about Jay's story is not just that he survived, it's that he's taken this trauma and crafted it into a devastatingly beautiful narrative for us all to experience. The book lays it all out on the table for the reader, and the museum brings it to life. Jay's story is one that will stick with me forever and one that I will always encourage others to learn from. Above all else, Jay's story reminds us that even in the darkest of times, there's always a silver lining. Jay's silver lining was having faith in humanity. Ours can be too. So, as we all try to navigate our way through life's ups and downs and weather whatever storms come our way, I want to leave you with the same reminder Jay wrote to me: "We must always be good to our friends and neighbors."