'The Age of Addiction' Review: Blame The Capitalists For Your Bad Behavior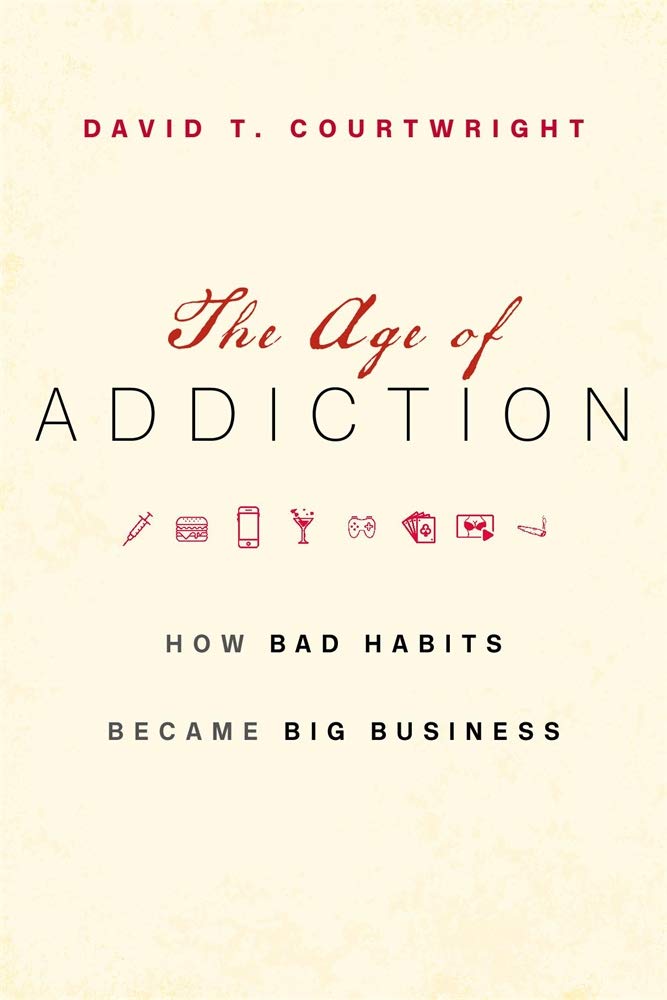 According to David T. Courtwright, author of the new book "The Age of Addiction: How Bad Habits Became Big Business," capitalism is to blame for the human proclivity for addiction. Specifically, he blames what he terms "limbic capitalism," which "refers to a technologically advanced but socially regressive business system in which global industries encourage excessive consumption and addiction."
"The Age of Addiction" lays out the case, and Courtwright provides his readers with a sweeping, compelling and eminently readable work, detailing the history of vice all the way back to the invention of agriculture. Courtwright gives example after example throughout history of businesses taking advantage of the human condition called "hormesis," wherein substances or inputs that are helpful for survival in small doses end up doing great harm when taken in larger ones. Advertisers have been taking this into account for a long time, skirting around our brain's rational functioning and taking direct aim for our baser selves (i.e., our limbic system).
Courtwright's history is fascinating, as he tells a story of the rise (and sometimes fall) of various vices, from ancient viticulture and poppy abuse, through mass production of cigarettes after World War II, all the way to slot machines and, of course, online pornography. Don't pick up this book looking for a solution, which the author does not even attempt to provide. This is actually admirable, and more of this type of problem-identifying book would be better off sans the half-baked proposal inevitably tacked on after the last chapter of research and analysis.
At the end of "The Age of Addiction," Courtwright addresses the two critiques he most often received when sending out his manuscript. One is his lack of an cure-all, while the other is his inability to ever nail down a definition of what he actually means by "addiction." He does a good enough job tackling this criticism, pointing to an earlier chapter he devotes to the scientific disagreements over whether it is possible to be "addicted to food."
Regardless of where one stands in that debate, it is easy to see the similarities between overindulging on sweets, alcohol and tobacco and the modern scourge of society, those digital addictions that monopolize our time. That said, Courtwright comes dangerously close to making some false equivalencies. Sugar may be bad for us, but can one really "equate confectioners with drug and alcohol traffickers," as he attempts to? More to the point, the author spends an entire section explaining how Walt Disney World is functionally the same as Las Vegas or any other den of sin.
The derision of Walt Disney raises another problem with "The Age of Addiction," since discussion of the man's motives begins with this segue: "Disney devoted the 1950s and early 1960s to conquering a new entertainment medium, television, and a seedy old one, the amusement park." Savor it, because that sentence is one of only eight times the word "television" appears in the book.
Six of the other seven times television is mentioned, it is merely regarding the fact that its existence allowed advertisers to reach more eyeballs. In the seventh, he notes digital slot "machines' televisions themes and resemblance to consumer gadgets gave them an aura of entertainment innocence and attracted a new generation of prey." He does not address why similitude to TV programs is useful in keeping "anxious, depressed women" at the slot machines? After going in great detail over the history of booze, smokes, sugars, gambling and the like, Courtwright jumps straight to smartphones and the Internet, without acknowledging the role of televisions in our long march to digital serfdom. This crucial step in the human story paved the way for the slavish screen devotion that keeps our attention affixed to Facebook, Instagram and YouTube for hours on end.
Half a century before the current panic over children not wanting to set down their "short-term, dopamine-driven feedback loops," children (and adults) began to struggle spending their time in ways that did not involve sitting in front of the TV. It was not so long ago that children rushed out of the school bus and into their homes so they could plop down and watch Nickelodeon. Nowadays, that function is largely filled by iPads, but screen "addiction" was not invented by Steve Jobs, and this book would have benefited from a study into why it was (and still is) difficult to sit in a room with a television without turning it on. Unlike video games and iPhones, televisions' pull over us may not be easily ascribable to dopamine science (and in no possible way can be demonstrative of hormesis), but something certainly happened to our brains since the 1950s, and I bet it would not have taken too much effort for Courtwright to find a way to place culpability at the feet of the "limbic capitalists."
Despite this omission, "The Age of Addiction" is very much worth your time. Sooner or later we as a society are going to have to confront the role that Big Business plays in kneecapping us, especially since, as Courtwright mentions, the Silicon Valley types themselves refuse to let their offspring anywhere near the addictive tech products they foist upon us. To the extent that he suggests any sort of next steps, Courtwright implores his readers to operate "against excess." That is all well and good, but that advice will be no match for the moneymaking machine designed to promote excess in all aspects of life. Parents and policymakers alike need constant vigilance in order to confront the system of "limbic capitalism," establishing more limits than currently exist and curbing the influence of this destructive system on future generations. Vice and bad habits may be inescapable, but as Courtwright's history shows us, they can be fought.
Book Review: 'The Final Girl Support Group'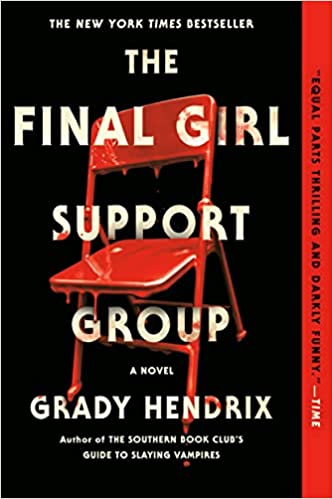 The Final Girl Support Group by Grady Hendrix, $12.18 Paperback 
Release Date: July 2021
Cozy up on your next snow day and read Gary Hendrix's The Final Girl Support Group.
Author of The Southern Book Club's Guide to Slaying Vampires (2020), Grady Hendrix succeeds again in tapping into our favorite horror films to deliver this mystery. Six young women make up the "Final Girl Support Group." Each survived horrific massacres that have been turned into successful film franchises. Movies such as Friday The 13th and Halloween actually happened in this version of America. Twenty years later the spotlight has moved on and society has found new monsters and victims. Still, these women sit in a circle of chairs in a church basement trying to figure out how to live their lives. Paranoid Lynnette Tarkington reluctantly participates in group therapy sessions with Dr. Carol Elliot along with fellow survivors Marilyn Torres, who has buried her emotions in wealth; Dani Shipman, who might have killed the wrong person; Julia Campbell, whose encounter left her in a wheelchair; and Heather DeLuca, who is succumbing to addiction. Some of them are in denial about what happened. Some still live in terror, always looking over their shoulders, imprisoned by their own fears.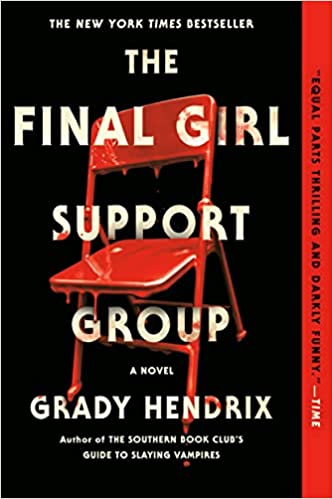 The Final Girl Support Group by Grady Hendrix
After one member of this vigilant sisterhood is murdered and a series of persistent attacks threaten the rest, Lynnette becomes increasingly suspicious that the attacks are originating way too close to their inner circle. "Does this ever end?" Lynnette asks. "Will there always be someone out there turning little boys into monsters? Will we always be final girls? Will there always be monsters killing us? How do we stop the snake from eating its own tail?" The book is creepy enough on its face, but Hendrix's use of narrative tools heightens the unease.
The Final Girl Support Group isn't necessarily scary, but the plot is action-packed and delivers its share of gore. The novel is an ultimately entertaining and inspiring take on horror movies, trauma, and self-determination. Available on Amazon!
Book Review: 'The Seven Husbands of Evelyn Hugo'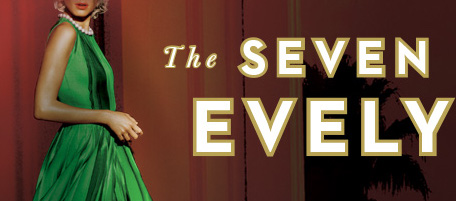 I first read The Seven Husbands of Evelyn Hugo this past month after my friend and I swapped our favorite summer books. I opened the book one Saturday morning and couldn't put it down. Despite the fact that it was published nearly five years ago, The Seven Husbands of Evelyn Hugo continues to captivate readers' interest on BookTok, Bookstagram, and Goodreads.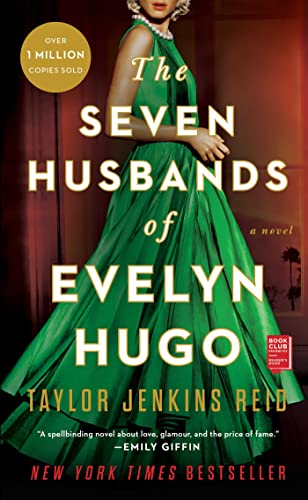 "The Seven Husbands of Evelyn Hugo" by Evelyn Hugo — $9.42 Paperback/$22.36 Hardcover
This story is about renowned Hollywood actress Evelyn Hugo who, after decades of blockbuster hits, is now 79 and ready to give an exclusive interview after years of dodging the press. But the only one granted access is a little-known journalist named Monique Grant. Though she can't understand why she's been chosen, Monique goes to Evelyn's home and finds out Evelyn doesn't just want to do an interview — she wants to lay out every piece of her truth for Monique to write and sell her biography.
Though Evelyn won't answer why she picked Monique to do the job, Monique agrees and Evelyn's story begins to unfold from her calculated beginnings in Hollywood to the millions she enjoys in the present, each section of her life titled by each of her seven husbands and her reasons for marrying (and divorcing) them. As you journey through Evelyn's life, it feels as if you're being granted exclusive access to something you shouldn't be seeing. It's hard to believe the characters and events in this book aren't real celebrities.
To me, a great book is one that makes you forget you're reading in the first place, and The Seven Husbands of Evelyn Hugo does exactly that. It's an instantly captivating book, thanks in part to the story, but mostly to Taylor Jenkins Reid's writing. Her stories flow smoothly, her characters are complex and realistically flawed, and I happily got lost in the pages until the very end. This is the perfect cozy fall read!
Book Review: 'Verity' By Colleen Hoover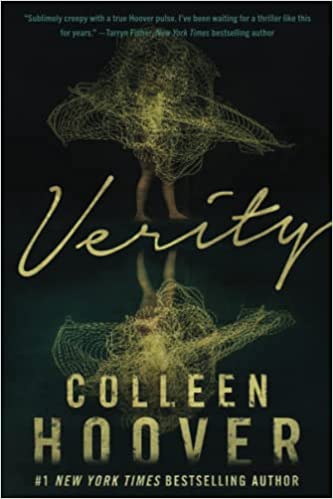 Available on Amazon for $11.26 paperback 
Colleen Hoover is all the rage this summer. The author's 2016 romance novel It Ends With Us gained fame due to the viral nature of #BookTok (the book lover's community on TikTok). I've always loved reading, especially during the summer months by the beach and pool. Surely because of this, my "For You Page" has been flooding with recommendations and reviews as to what to read next. I can without a doubt say that Verity is worth the hype.
Verity was first published in 2018 and has only just become available worldwide in paperback. I started reading Colleen Hoover last summer when I first discovered It Ends With Us on #BookTok and have read four of her other books since. Given that I finished this one in a day, I would say it is extremely readable!
Verity is different from Hoover's usual style and genre of romance. This novel is twisting, unsettling, creepy, and psychologically mind-bending. From the beginning, I could not put it down. The plot follows protagonist, Lowen Ashleigh, a struggling writer who accepts a job offer to complete the remaining books of an unfinished, successful series. Jeremy Crawford, the husband of bestselling author Verity Crawford, has hired Lowen due to his wife's serious injuries. Lowen arrives at the Crawford home, ready to sort through years of Verity's notes and outlines, hoping to find enough material to get her started. What Lowen doesn't expect to uncover is an unfinished autobiography Verity never intended for anyone to read. With shades of Gillian Flynn blending in with Hoover's classic take on romance, our protagonist finds herself uncovering a story so horrifying, and all the while, falling for a grieving man. There is a thrilling twist at the end, which I am happy to debate, but I'm not giving any spoilers until you read it for yourself! Overall, I highly recommend the purchase. Find it on Amazon.