Yes, Bose Sunglasses Are Still A Thing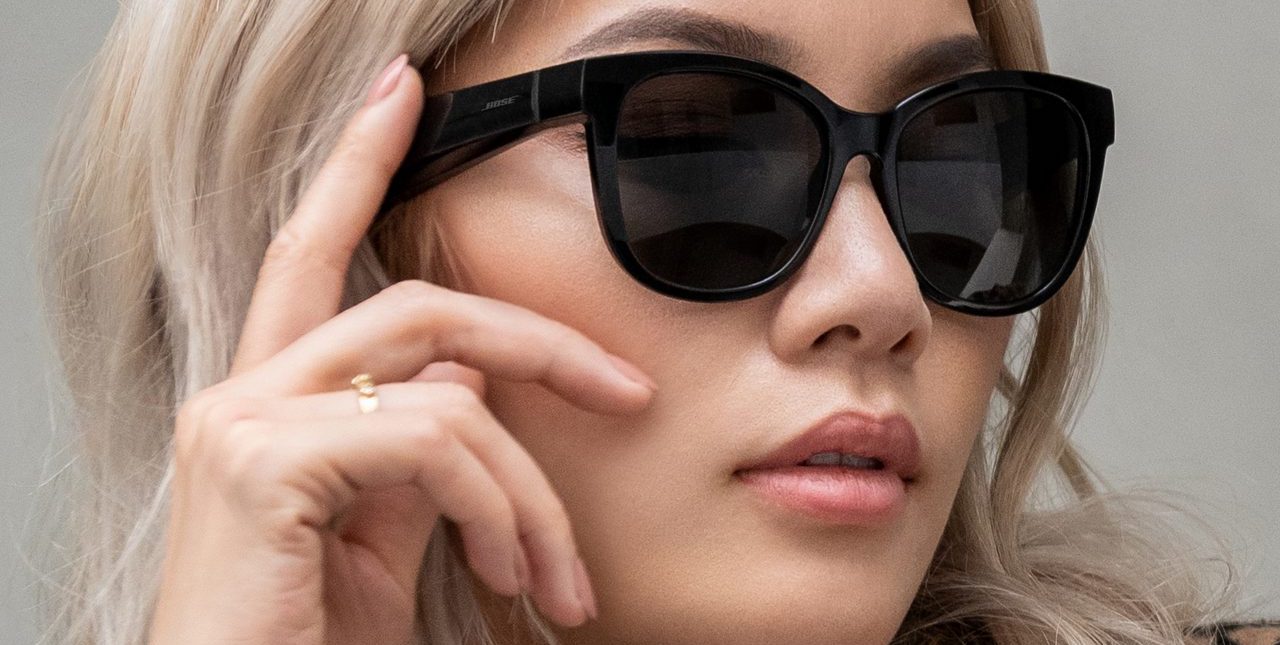 Longtime We Know Products readers surely remember the first time we covered Bose's attempt to make speaker sunglasses a thing, all the way back in May 2019. Speaker sunglasses were apparently a much greater success than Bose's other attempt to get into the "wearables" business, the "SoundWear Companion," which you can no longer buy on the Bose website. Since releasing their first pair of speaker sunglasses, retroactively named the "Rondo," and following it up with the "Alto," Bose has expanded its offerings to include three new styles: the Tempo, the Soprano, and the Tenor.
Bose is putting a lot of marketing dollars into these products, and it's likely you've already seen you favorite Instagram influencers start to flaunt these on specs. But does that mean you need to rush out and buy yourself a pair?
A year and a half later, the best reason to get Bose sunglasses is still being able to cocoon yourself in a world of sound without coming off as standoffish. Unlike AirPods and their knockoffs, wearing a set of sunglasses does not signal to the world that you are currently occupied. Most impressively, despite having to be big enough to blast sound into your ears, the temples are not so large as to clearly indicate a piece of futuristic technology.
For its slogan, Bose is going with "Without the sound, they're just sunglasses." Cleverly, this has a double meaning, highlighting the value of music playing from your frames while also making it known that the sunglasses are subtle enough to be worn for style alone.
It remains to be seen if speaker sunglasses catch on, but in 2020 we are much more bullish on the prospect. After high-profile failures of Snapchat and Google, could Bose be the company that finally cracks the code on popularizing "smart" shades? Only time will tell.
George Clooney Cuts His Own Hair With A Flowbee, And I Have Questions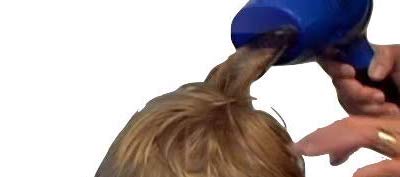 George Clooney has long been catnip for the tabloids, but the articles typically focus on his power-couple marriage. For a change, a recent slate of articles are homing in on something other than his relationship with Amal. Turns out George Clooney has been cutting his own hair for years, by using a "vacuum haircutting system" called a Flowbee. Even more surprising, people seem to have heard of this Flowbee thing.
I have spent way too much time on the Internet today trying to understand how the Flowbee works. I get that it "vacuums" up hair so it doesn't fall on the floor and make a big mess, but I have no idea how it actually does the "cutting." Does it suction strands of hair directly out of the skull? How does it ensure that the cut is even, especially in the back of the head where you can't get a visual? Is the Flowbee also responsible for Clooney's signature gray locks?
Unfortunately the Flowbee is not available on Amazon, and its most popular products on flowbee.com are sold out. Presumably, people don't want to go to the barber during COVID. If you want to give it a try, this AirCut looks pretty similar. It IS available on Amazon, so take a look: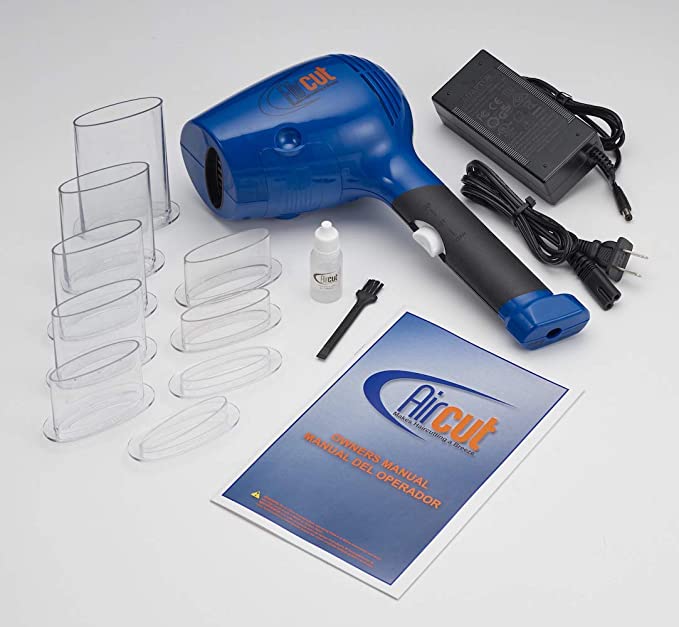 AirCut – Self Hair Cutting Kit, 1080043, Cuts To 9 Different Hair Lengths, Blue — $149.99
If you do decide to get one, please please PLEASE leave a comment explaining to me in detail how it actually works.
Why Aren't There More Clear Backpacks?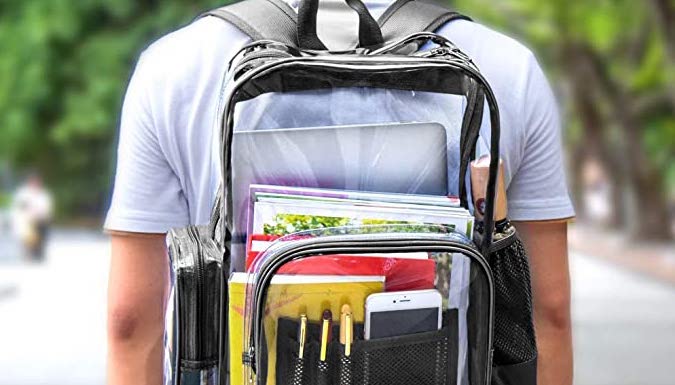 Over the next week or two, in some form or another, the school year is starting across America. School had already changed a great deal in recent years, with rules and regulations requiring clear backpacks and so-called "student resource officers." Add in the precautions necessitated by Covid-19, and you get a school year unlike anything seen before.
The full extent of the effects of social distancing on classroom learning have yet to be revealed. But we do know that students will be monitored like crazy. Clear backpacks are even more of a must, now that school security needs to limit contact with potentially infected individuals. Sadly, even though they've been mandated for years now, the selection of clear backpacks available on Amazon is still wanting. With traditional book bags, you can find a wide selection of stylized gear. With clear backpacks, on the other hand, your choices are basically limited to this perfectly cromulent model by AmazonBasics: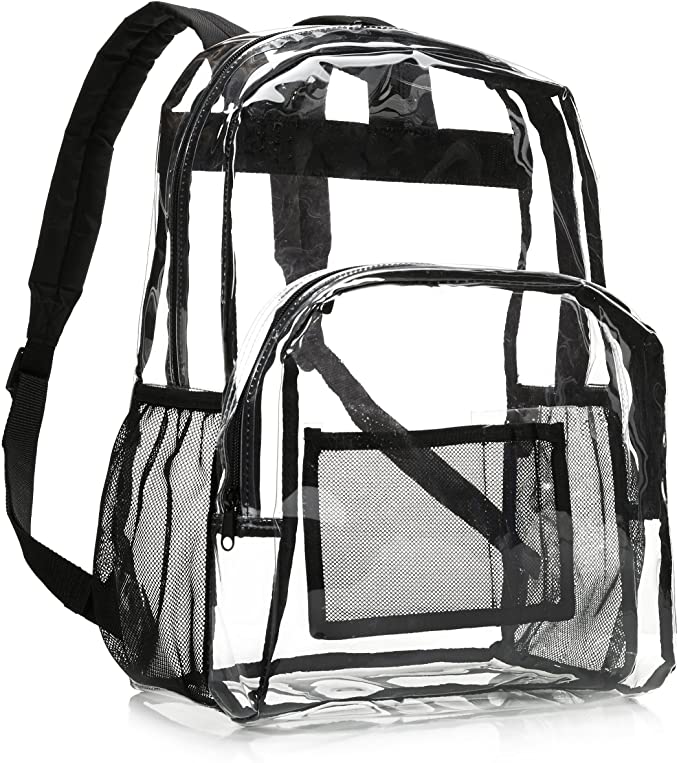 Plus dozens of Chinese imitators like this one from Packism: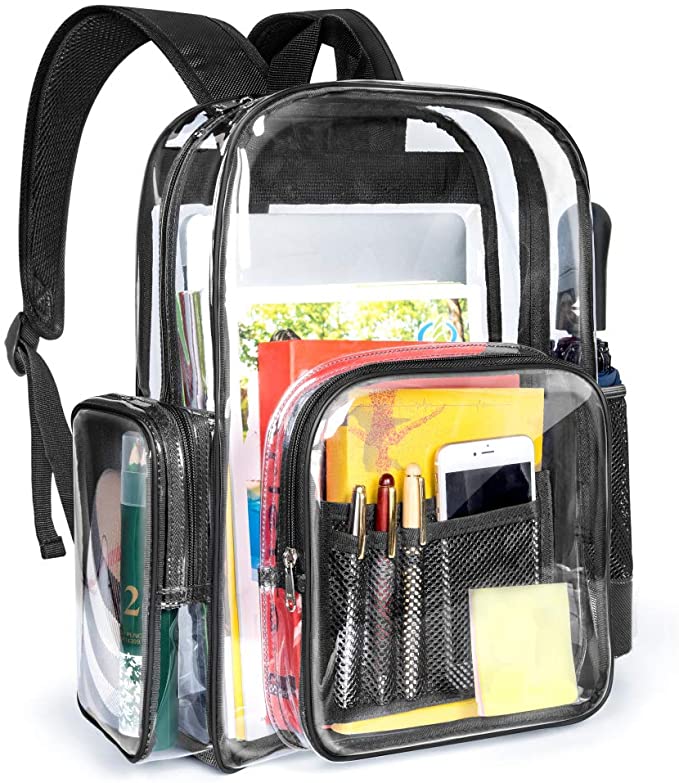 K-Cliffs has developed a solid reputation for clear backpacks, as evidenced by their #1 spot in this Reviewed.com article.
If you ask me, there should be just as much diversity in the offering of clear backpacks as there is in traditional ones. One need not don a tinfoil hat to foresee a near future in which clear backpacks are mandated everywhere. Hopefully by then the consumer will at least get more of a choice in the matter.
Three Steps To Remove Makeup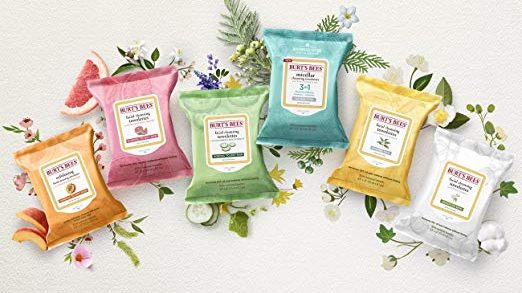 Removing makeup is as important as putting on makeup. If you don't remove your makeup properly, it can cause extensive damage as your skin ceases to breathe. Leaving makeup on also prevents your skin from renewing. Since the majority of makeup is made of oily substances, you will notice more acne and blackhead breakouts the morning after if you let the makeup stays on your face overnight. You should remove your makeup completely to prevent the appearance of fatigue signs.
Burt's Bees Sensitive Facial Cleansing Towelettes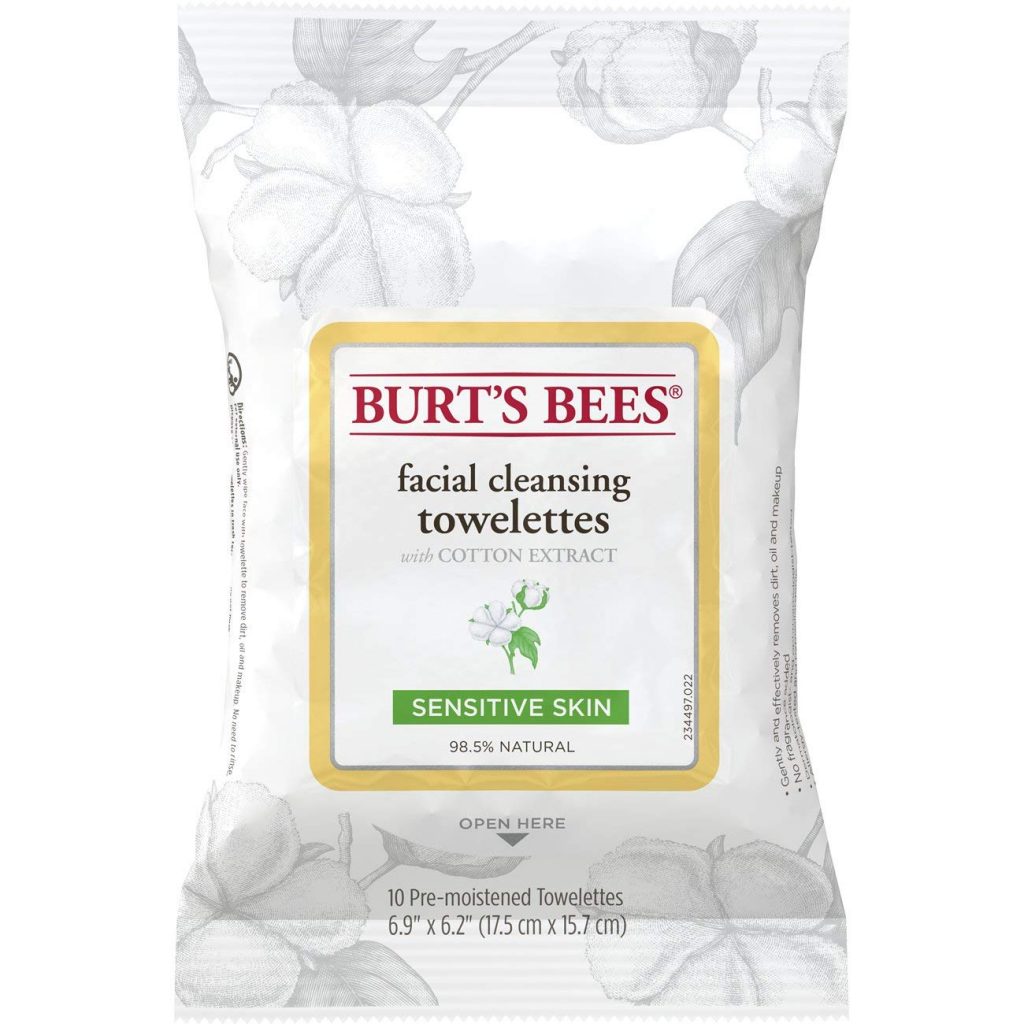 I believe everyone has seen Burt's Bees in grocery stores and drugstores. Some of you might have used some of its products such as its non-irritating cleanser or moisturizer. What I'm going to introduce to you today is its facial cleansing towelettes. There are six types of face wipes for different skin types. The one used by most people is the Burt's Bees Sensitive Facial Cleansing Towelettes; it is formulated with cotton, rice extracts and aloe, which make your skin feels soft and clean. These makeup remover wipes can help you get rid of pore-clogging dirt, oil and makeup, and they have been tested by dermatologists and ophthalmologists alike. Moreover, they are natural, fragrance-free and hypoallergenic. You can use these makeup remover cleansing towelettes at home or bring them with you when traveling. They are ideal to use in the airplane because they are rinse-free. Cleansing oil leaks easily in transition especially if your luggage is squeezed by the baggage handlers. Every pack includes 30 face wipes. I get a new pack every month, which suits me just fine.
Aveeno Ultra-Calming Foaming Cleanser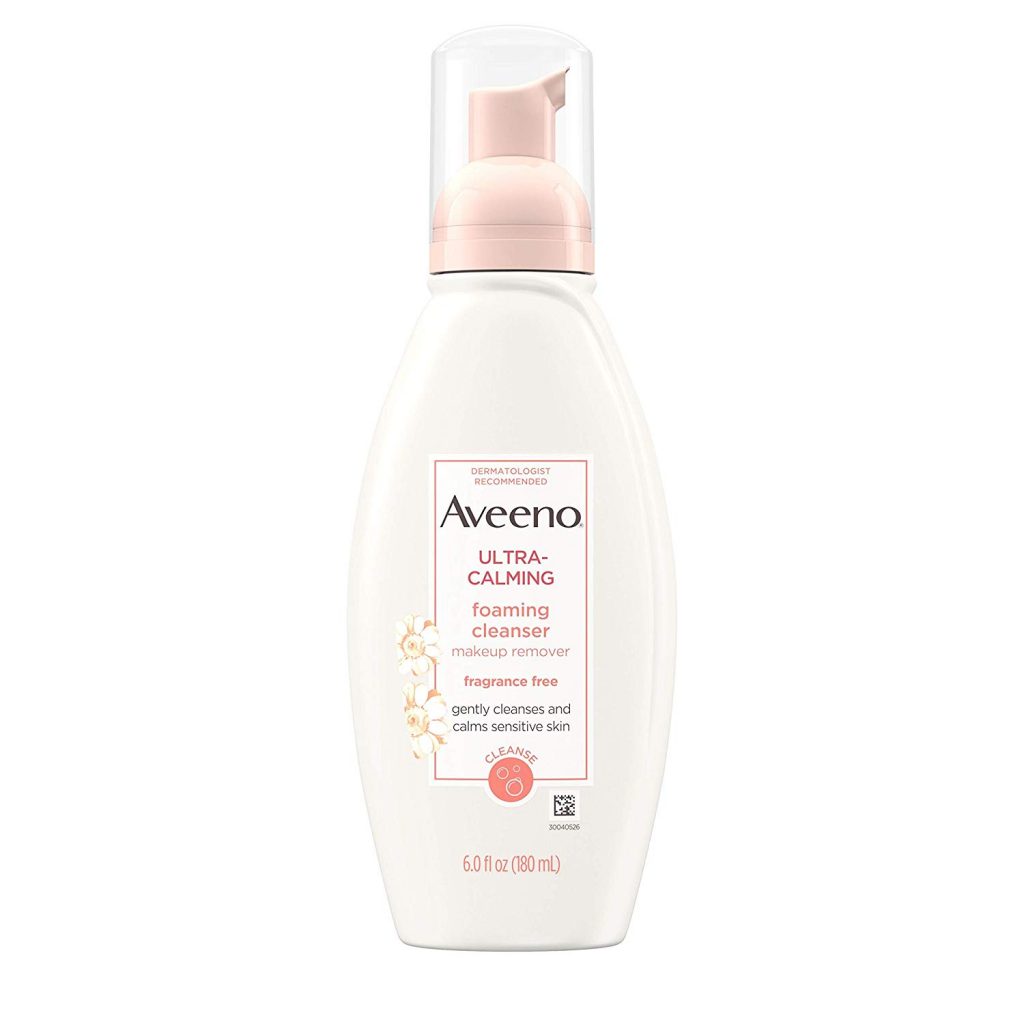 Wearing heavier makeup necessitates more removal time. You need a foaming cleanser for a more invigorating cleanse. My favorite one at the moment is Aveeno Ultra-Calming Foaming Cleanser to really clean out my pores. Most of the foam cleansers aren't recommended for people with dry skin or sensitive skin. However, Aveeno Ultra-Calming Foaming Cleanser is ideal for nearly all types of skin such as dry or sensitive skin, oily skin and acne-prone or teenage skin. It never dries your skin. This foam cleanser creates a foamy lather and helps you to remove oil and layers of makeup. Most people apply sunscreen underneath foundation. Aveeno's foam cleanser can be used to wash off sunscreen as well. You will not have to use another special cleanser to remove water-resistant sunscreen. It is formulated with Calming Feverfew extract that helps improve the appearance of redness and calm irritated, sensitive skin. I use this cleanser twice a day because it is fragrance-free, soap-free, hypoallergenic and non-comedogenic. With Aveeno Ultra-Calming Foaming Cleanser, you can do a typical cleanse.
Borghese Fango Delicato Active Mud Mask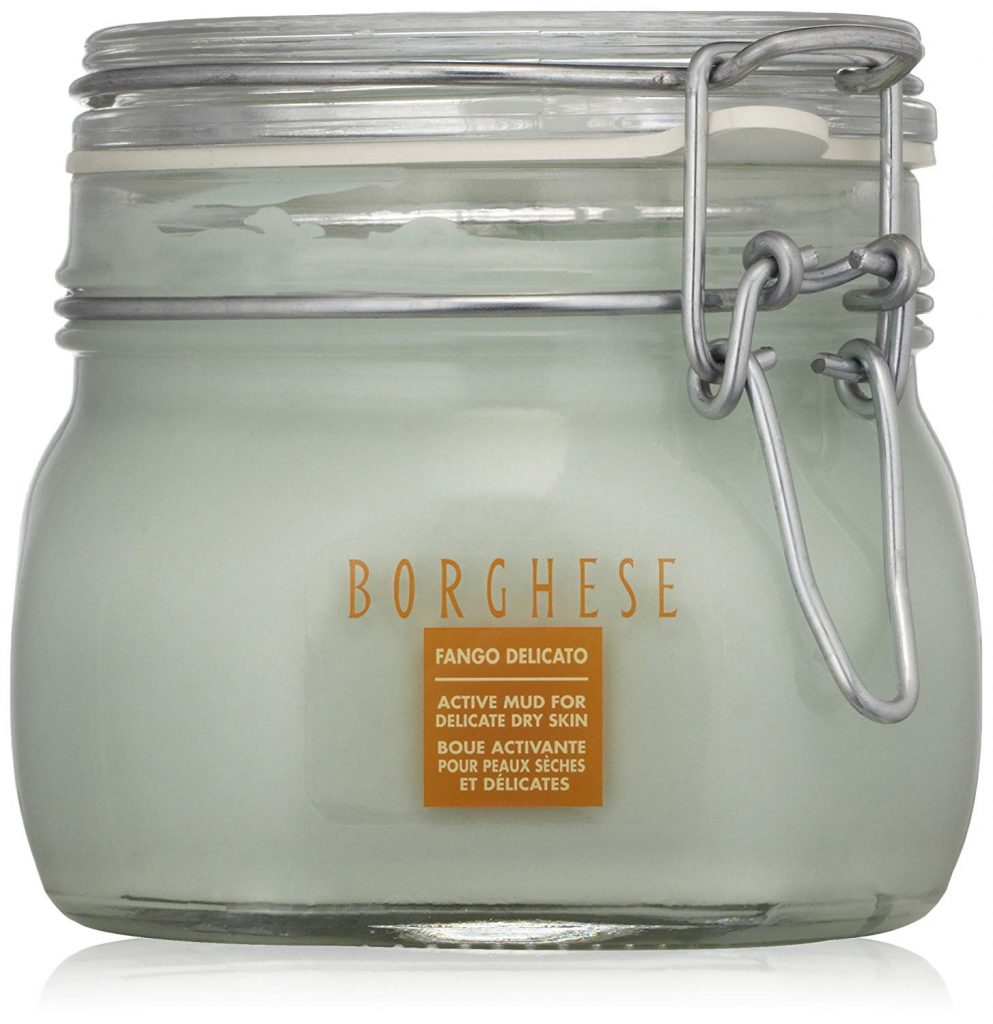 Burt's Bees Sensitive Facial Cleansing Towelettes and Aveeno Ultra-Calming Foaming Cleanser can remove oil, dirt and other impurities. However, you need the Borghese Fango Delicato Active Mud Mask to draw out the toxins that lie deep beneath the outer epidermal level. It is infused with avocado and sweet almond oils. I have been using this mud mask for years. It really helps with getting rid of blackheads and cleaning my pores. Before using the Borghese Fango Delicato Active Mud Mask, I've tried a lot of blackhead remover masks to eliminates blackheads. Most of them did work for a day but never lasted a long period of time. This mud face mask can do wonders for your skin. It hydrates and firms your skin and reduces the appearance of fine lines and wrinkles. As you may have known, oil, dirt and dead skin cells can clog up your pores. Once your pores are clogged up, blemishes, pimples and acne appear. Borghese's Mud Mask can refresh your skin by detoxifying and exfoliating your dull skin. The package comes with a sponge, which can be used to rinse off the mud mask after you leave it on for 5 to 10 minutes.