These 4 Skincare Products Changed My Life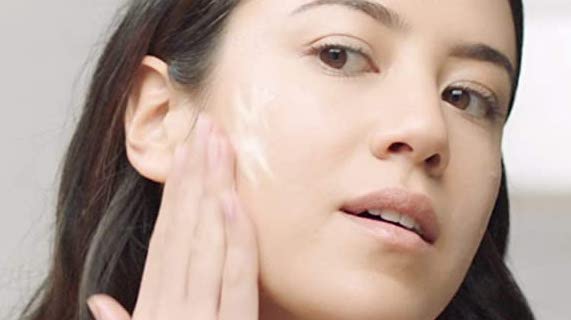 Trying to find the right products for your skin can be like trying to find a needle in a haystack. It has personally taken me five years, a lot of trial and error, two dermatologists, and every last ounce of my sanity to find products that actually work for my skin. You'd think that between the wide swath of skincare products on the market and the endless supply of information available at our fingertips, it'd be pretty easy to craft the perfect skincare routine. But no, nothing as important as skin care can be that easy, or cheap for that matter. Not to mention, it is nearly impossible to make an appointment with the dermatologist, and I, for one, have a hard time believing that is just a coincidence. Needless to say, it can be quite an overwhelming process that will cost you a pretty penny if you don't do your research.
So, long story short, I was blessed with clear skin as a teenager, which many of you probably would've hated me for. Don't worry though, my almost perfectly clear, yet dry and sensitive skin eventually fell victim to the female hormone trap. Now, I not only have extremely dry and sensitive skin, but I also occasionally suffer from ungodly cystic pimples and rosacea flare-ups. For longer than I'd like to publicly admit, I neglected my skin, and my own ignorance trapped me in the realms of skincare purgatory. If it weren't for the almighty TikTok, I'd probably still be living in my own naive world where the concept of skin care just merely existed. But, after getting way too invested in "DermTok" one day, I came to the embarrassing realization that I knew absolutely nothing about skin care and decided I could live like that no longer. So naturally, I prepared a mile-long list of questions to drill my dermatologist with (poor woman!), and this magnificent angel from heaven above took me under her wings and guided me into the light. I've reached the other side of skincare paradise, and it is because of these four products:
1. Facial Cleanser
I have never loved washing my face more than I do with CeraVe Hydrating Facial Cleanser ($15 on Amazon). I wash my face with this twice a day; once before bed and again when I wake up in the morning. This is by far the best face wash I've ever used, as it never fails to leave my face feeling smoother than a baby's bottom. It cleanses and hydrates my skin enough to where it feels moisturized, but not too much to the point it is greasy and oily. This product is recommended for those with dry, sensitive and/or acne-prone skin, so if you fall under that category and haven't already tried this face wash, stop what you're doing and buy it now. Your skin will be glowing before you know it.
CeraVe Hydrating Facial Cleanser | Moisturizing Non-Foaming Face Wash with Hyaluronic Acid, Ceramides & Glycerin | 16 Fluid Ounce
Despite the fact that face wash alone hydrates your skin, a face moisturizer is still an essential step in any skincare routine that must never be overlooked, especially for those who have dry skin. I use two different face moisturizers; one in the morning and one in the evening. In the mornings, I use CeraVe Moisturizing Lotion AM ($14 on Amazon). If I was stranded on a deserted island and could only take one thing with me, it would be this. This moisturizer is amazing. It is thicker than others, but it absorbs quickly, effectively nourishes my dry skin, and keeps my face moisturized all day long. This one is specifically designed for morning use because it contains SPF 30 to protect your skin from harsh UV rays. Whether you're someone who spends every second of every day outside or not, it is critical to keep your skin protected at all times, and every dermatologist out there will tell you the exact same thing. So, if you aren't already putting sunscreen on your face everyday, let this be your cue to start.
CeraVe AM Facial Moisturizing Lotion SPF 30 | Oil-Free Face Moisturizer with Sunscreen | Non-Comedogenic | 3 Ounce — $13.47
3. Moisturizing Cream
In the evenings, I use CeraVe Moisturizing Cream ($16 on Amazon). Once again, this moisturizing cream is thick and will keep your skin moisturized all throughout the night. What I love most about this moisturizer is that I never wake up to a greasy face, and more importantly, it does not irritate my sensitive skin or cause any breakouts. I really cannot stress enough how much these products have improved the integrity of my dry, flaky skin. Hats off to CeraVe—they really know what's up.
CeraVe Moisturizing Cream | Body and Face Moisturizer for Dry Skin | Body Cream with Hyaluronic Acid and Ceramides | 19 Ounce — $16.08
4. Retinoid Acne Treatment
Last up on the skincare agenda for the day is Differin Gel ($13 on Amazon). Differin is a non-prescription retinoid that normalizes your skin cells by clearing out deep pores where breakouts occur and clearing up any dark spots or acne scars. The most frustrating part about Differin is that it takes your skin about a month to adjust, so for that first month, your face is more susceptible to irritation and breakouts. All jokes aside, this tube of gel sat on my bathroom counter for an entire month before I built up the courage to finally use it. I was terrified of how my sensitive skin would react, but it honestly wasn't that bad. I use Differin three times a week and always apply it during my nighttime routine. It took about a month for my skin to adjust, but since then, my skin is less red and irritated, my acne scars have almost completely disappeared, and I haven't broken out once. I don't know who created this magical concoction, but thank you. I absolutely love this product and will never go without it again. (Pro tip: if you're using a retinoid, whether Differin or another brand, it is absolutely critical that you apply SPF everyday, as the retinoid will make your skin more sensitive to light.)
Acne Treatment Differin Gel, Acne Spot Treatment for Face with Adapalene, 15g, 30 Day Supply, 0.5 Ounce — $12.88
Always keep in mind that no skin is the same. I mean, that'd make this all way too easy for us. And while I've had a positive experience with all of these products and stand by my recommendations, it's important to understand your own skin type first. From there you can set your own goals, do your research, and start experimenting with different products. Unfortunately, this is one of those things in life that takes time and patience. Lots and lots of patience. But, without a shadow of a doubt, it will all be worth it. After all, there is no better investment in this world than in yourself. Seriously though, I've become a much more confident person ever since I started taking care of my skin. My skin now feels healthy, it looks healthy, and to be quite frank with you, I am just glowing.
Find These TikTok Must-Haves On Amazon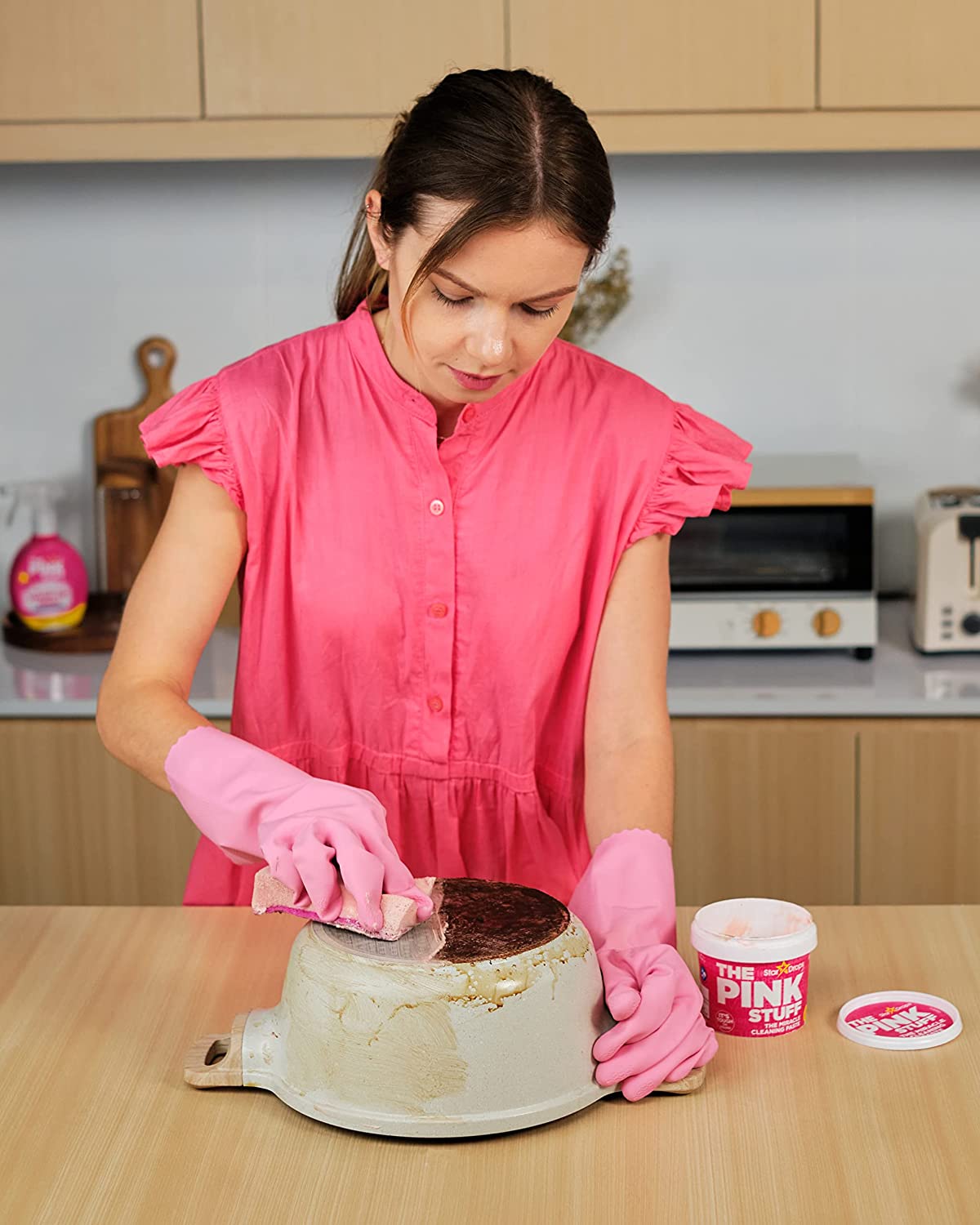 We know that there are plenty of products to buy on Amazon, but TikTok is making it even more fun to find them. We've created a complete "TikTok Must-Haves" list, full of our favorite items from Amazon.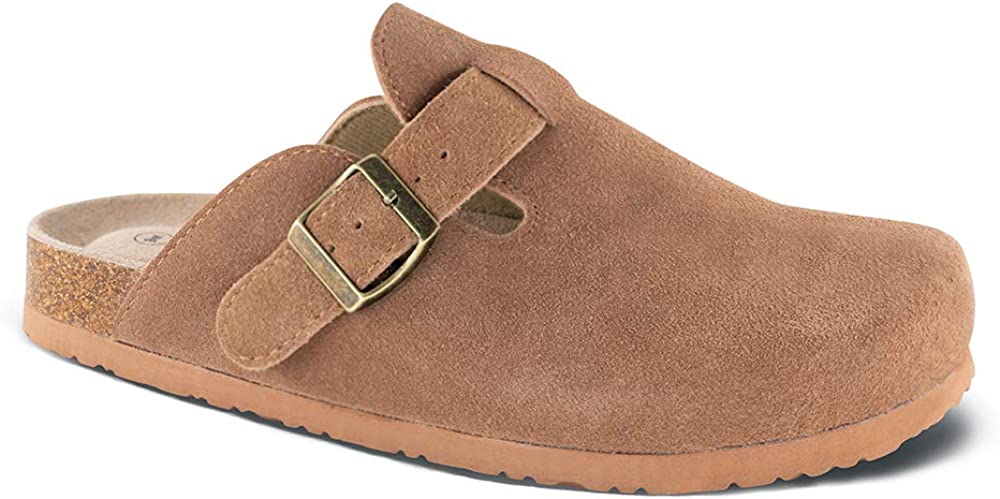 Unisex Boston Soft Footbed Clog,Suede Leather Clogs, Cork Clogs Shoes for Women Men,Antislip Sole Slippers Mules — $45.99
Almost anywhere you look, the Birkenstock clogs are sold out. If you want to jump on the trend, but are not ready for the price tag, these clogs are a great affordable alternative.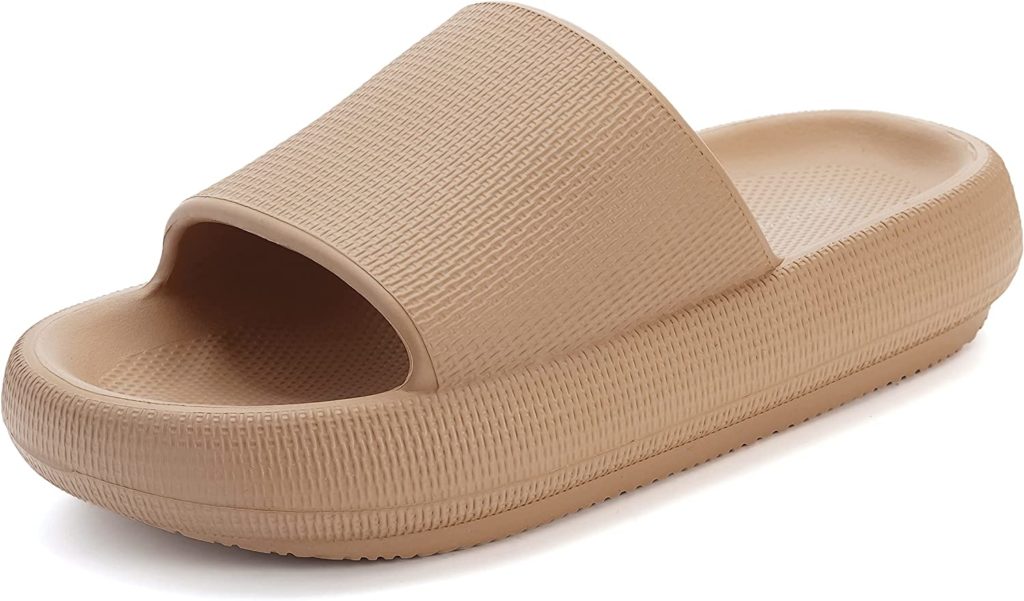 BRONAX Cloud Slippers for Women and Men | Pillow Slippers Bathroom Sandals | Extremely Comfy | Cushioned Thick Sole — $24.99
With pillowy soft cushioning, these are the perfect slip-on sandals to wear after a workout, to the beach, or simply with your favorite comfortable weekend outfit.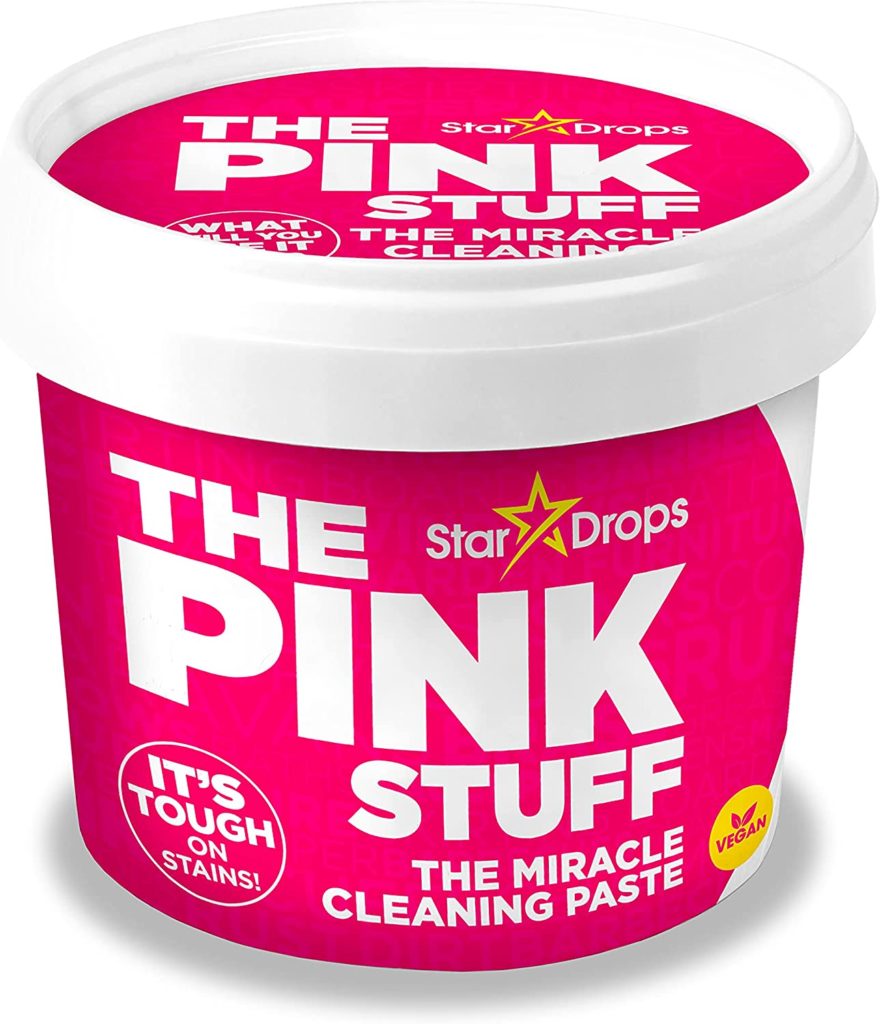 Stardrops – The Pink Stuff – The Miracle All Purpose Cleaning Paste — $5.97
An incredible cleaning paste that has taken the internet by storm. Made of all natural, vegan ingredients, this product has over 100,000 reviews claiming that this is one of the best cleaning products on the market and can remove any stain in record speed.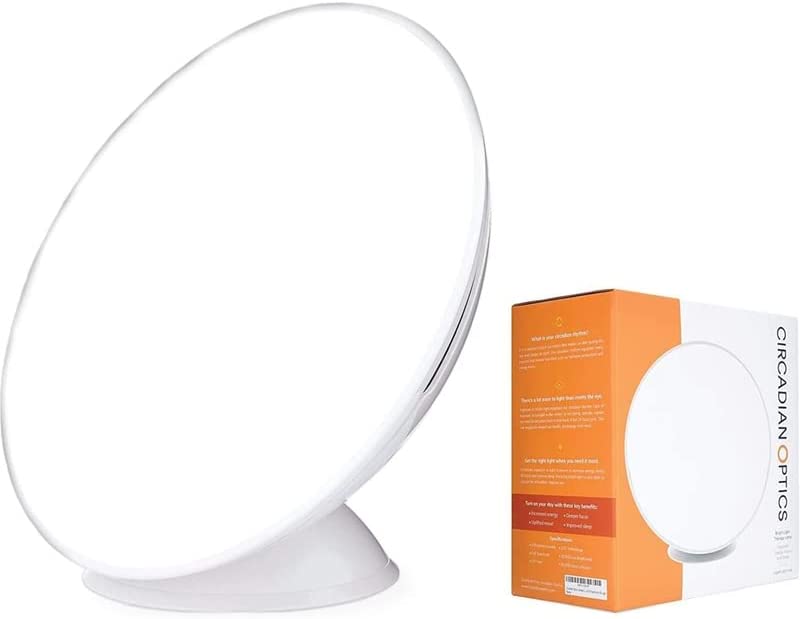 Circadian Optics Light Therapy Lamp – UV-Free LED Happy Mood Lamps with 10,000 Lux for Seasonal Sunlight Changes – Full Spectrum Sun Lights for Work from Home – Lampu (White) — $55.11
Light affects your body's natural circadian rhythm. During winter, when there is less natural light, we often feel sluggish, depressed, and uninspired. This simple mood lamp sits on your desk and provides gentle light to help you fight those winter blues.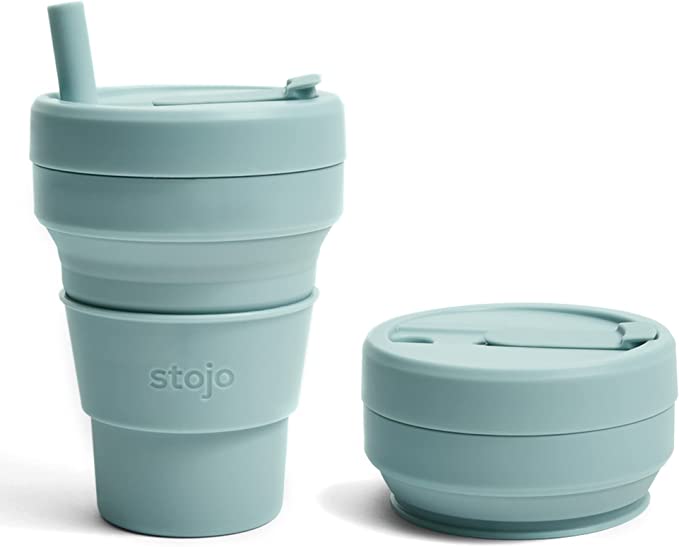 Stojo Collapsible Travel Cup With Straw – Aquamarine, 16oz / 470ml – Reusable To-Go Pocket Size Silicone Cup for Hot and Cold Drinks – Perfect for Camping and Hiking – Microwave & Dishwasher Safe — $19.95
This genius silicone cup collapses down into a small, easy to carry, convenient package whenever you need to stow it in your purse or travel. It is virtually indestructible and comes with a straw!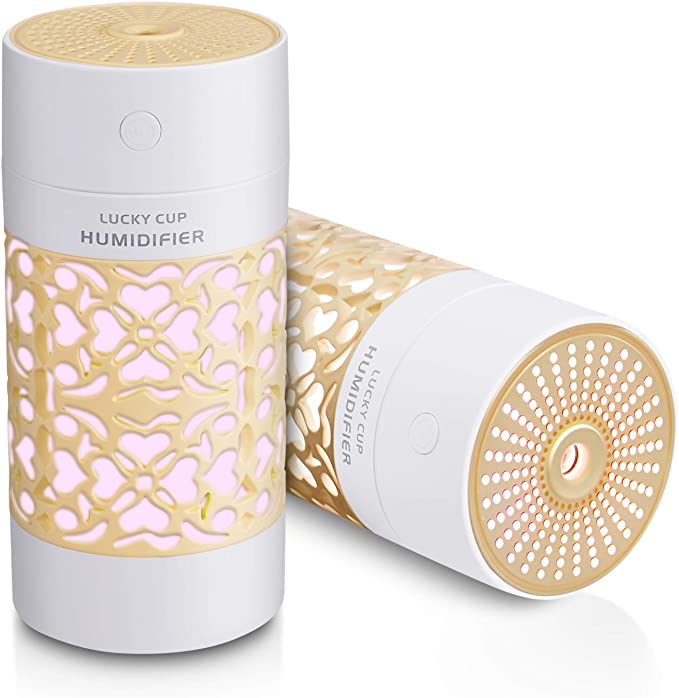 Portable Humidifiers Car Humidifier Cool Mist Humidifying for Kids Rooms Travel Office Bedroom with High and Low Mist Settings 7 Colors Night Light Auto Shut-Off 250ml — $17.99
Another TikTok find for your car, we love this portable humidifier to help prevent dry air and chapped lips in the winter.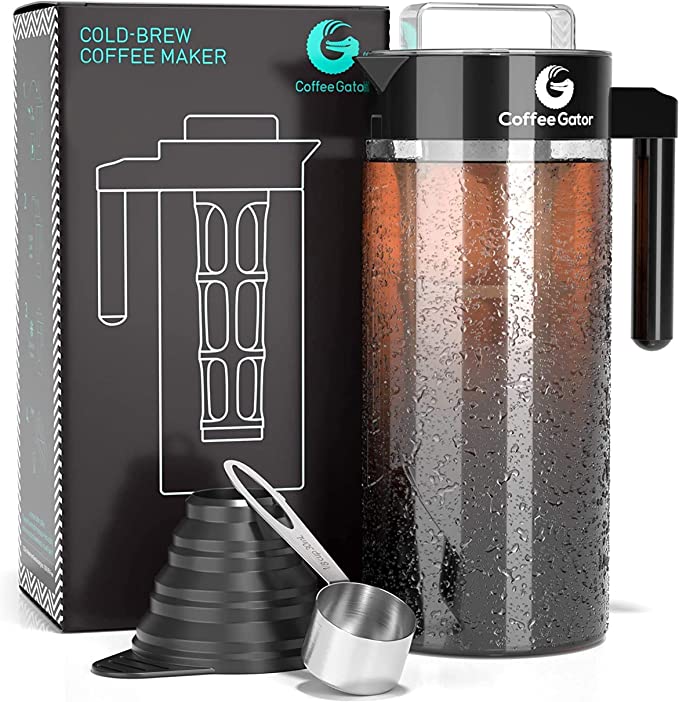 Coffee Gator Cold Brew Coffee Maker – 47 oz Iced Tea and Iced Coffee Maker and Pitcher w/ Glass Carafe, Filter, Funnel & Measuring Scoop – Black — $17.80
Make the perfect cold brew with this one-quart container. The fine mesh coffee filter helps keep out unwanted grounds and allows you to use your favorite blends!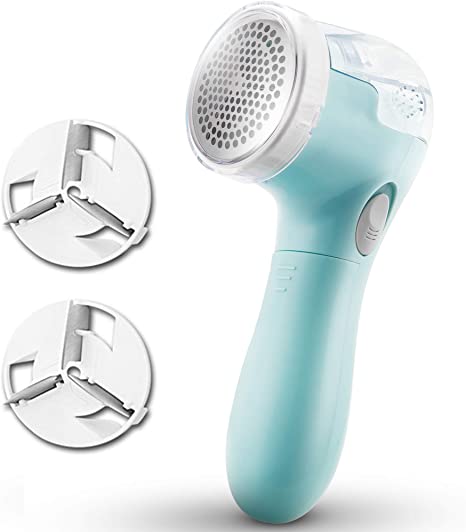 Feeke Fabric Shaver – Lint Shaver Electric Sweater Shaver Lint Remover, Battery Operated – Fuzz, Pill, Lint Remover for Clothes, Legging, Sofa, Curtain, Socks – with 2 Extra Blades, Light Blue — $12.99
Remove fabric fluff, pilling, or lint from any piece of clothing quickly and easily with a rotating blade that has three different sized holes for all fabrics.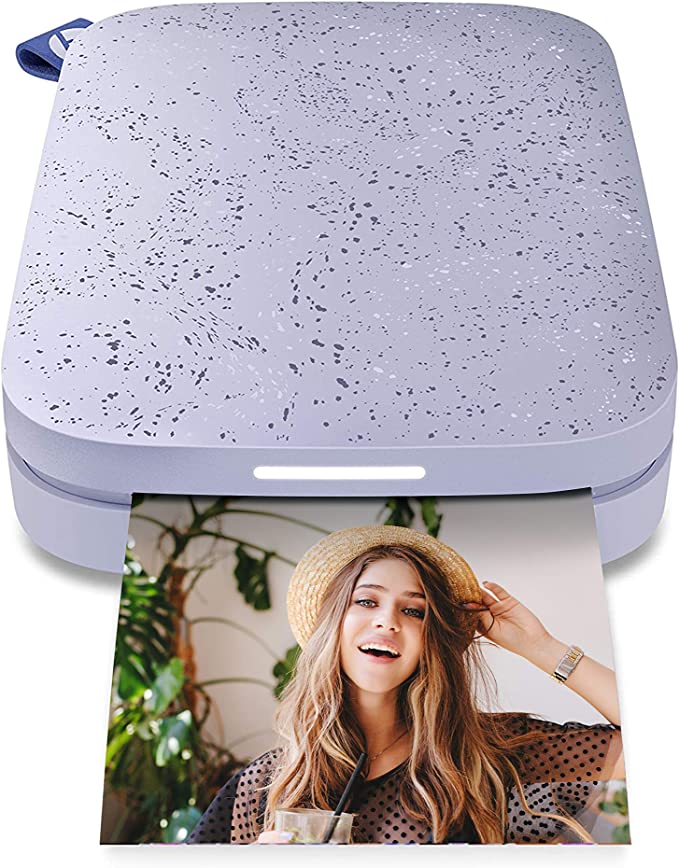 HP Sprocket Portable 2×3″ Instant Photo Printer (Lilac) Print Pictures on Zink Sticky-Backed Paper from your iOS & Android Device. — $79.53
Quickly print photos directly from your smartphone with this portable printer. By using Bluetooth and the Sprocket app, you can customize photos or text before printing.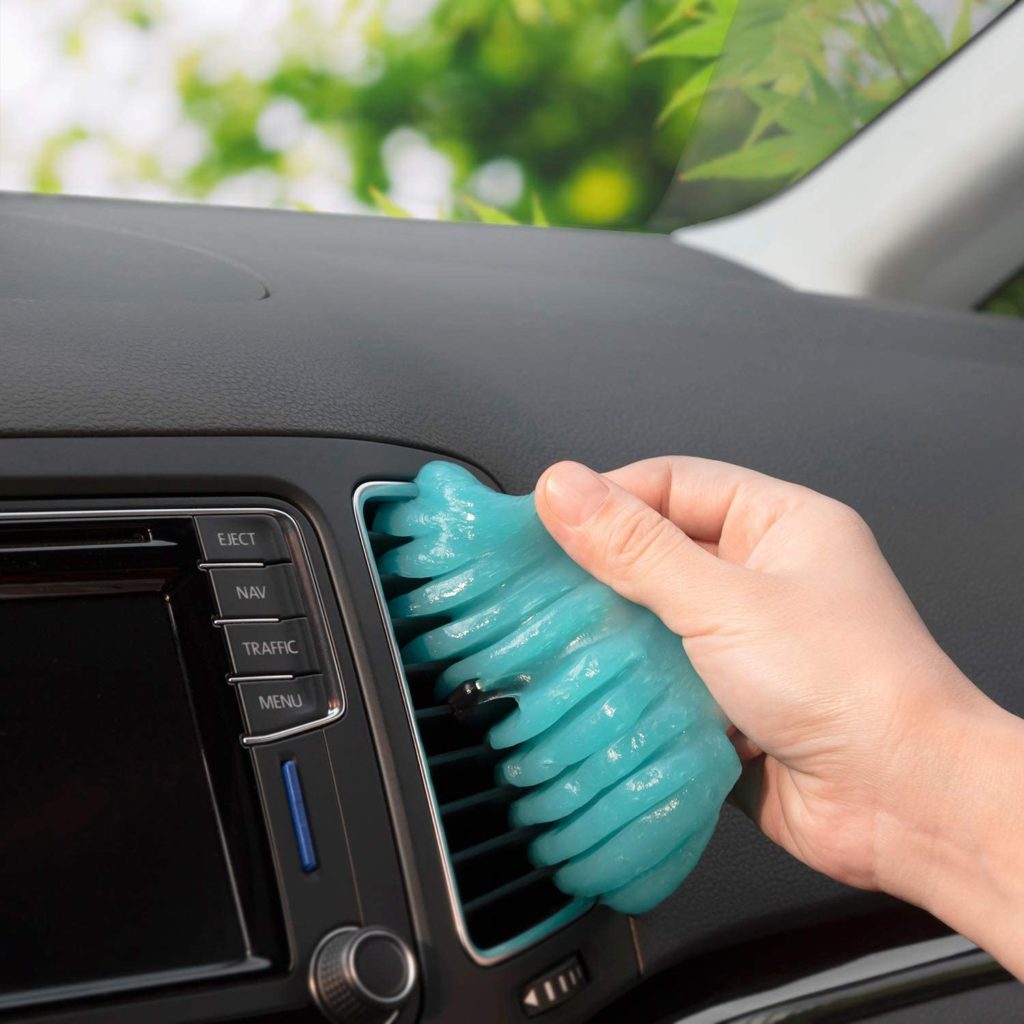 TICARVE Cleaning Gel for Car Detail Tools Car Cleaning Automotive Dust Air Vent Interior Detail Putty Universal Dust Cleaner for Auto Laptop Car Slime Cleaner — $6.98
This putty is ideal for getting into common hard to reach spots in your car, including air vents, consoles, and door handles. Just press the gel anywhere you want to clean and watch as it pulls all dirt and junk out! You can use this indoors on keyboards, remotes, or console controls.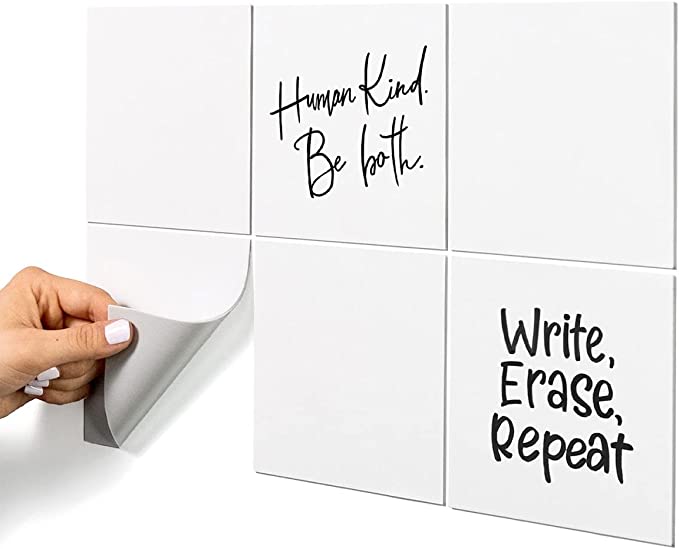 M.C. Squares Stickies 5×5 Reusable Sticky Notes | 6-Pack 2-Year Re-Stickable Mini Whiteboards with Smudge-Free Tackie Marker | Made in The USA — $24.99
Leave yourself sticky notes without wasting paper with these easy-to-use dry-erase note pads. Attach to most shiny surfaces, simply rinse to clean and reuse.
Check Out These 5 Fall Must-Haves From Amazon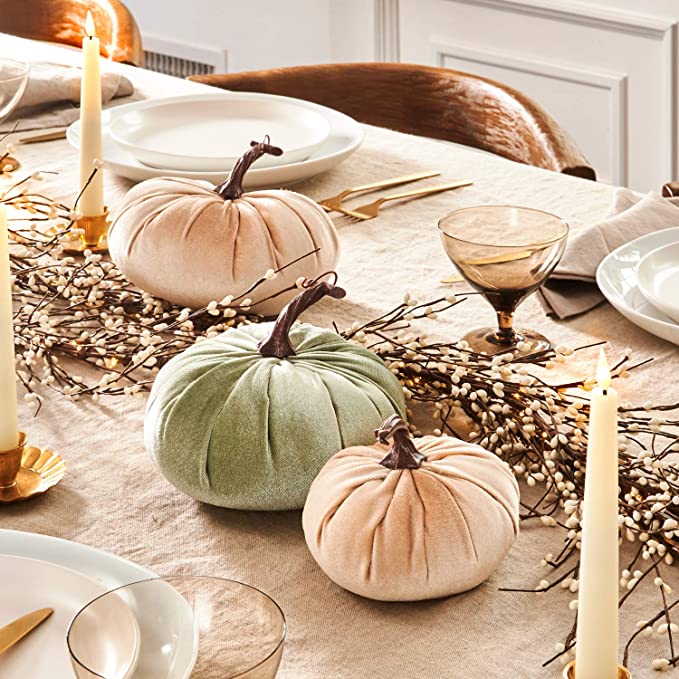 Cooler weather, changing leaves, and all the classic fall activities. I found some Amazon must-haves for the season so you don't have to.
Rust-Colored Velvet Throw Pillows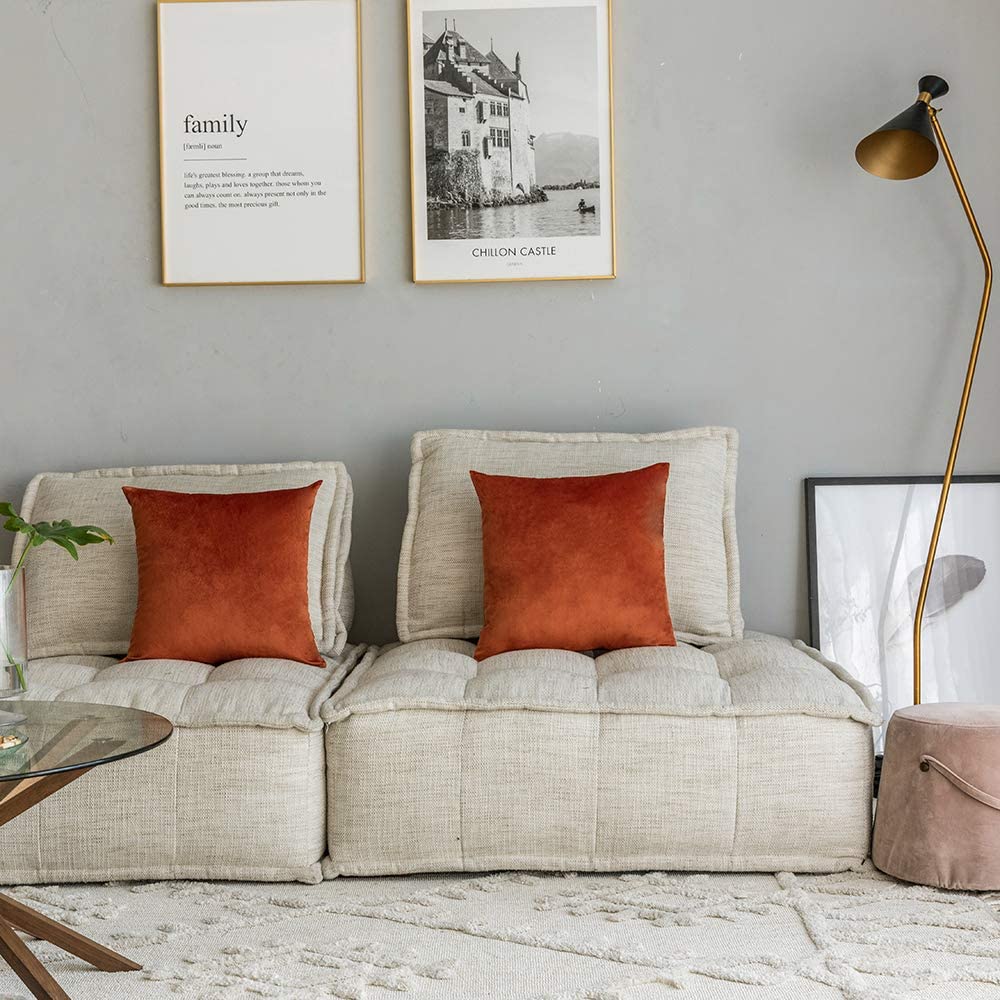 Rythome Set of 2 Comfortable Velvet Throw Pillow Cases Decorative Solid Cushion Covers for Sofa Couch and Bed – 18″x18″, Rust — $14.99
Two luxurious-looking velvet pillow covers for under $15. Comfy and cozy for your living room, bedroom, kitchen or office.
Velvet Pumpkins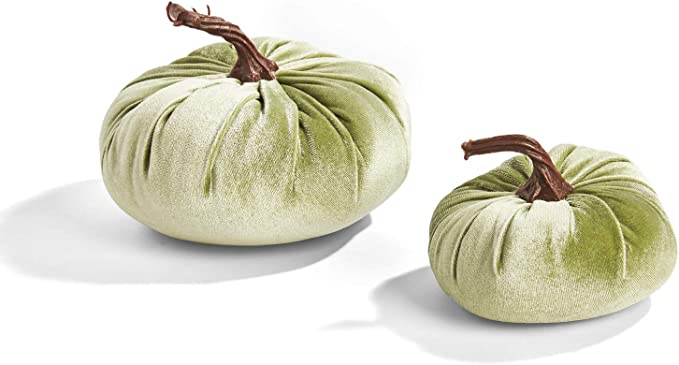 Velvet Pumpkins for Decorating – Set of 2, Plush Green Velveteen Fabric with Realistic Stems, 5 Inch and 7 Inch Diameter, Rustic Table Decoration, Halloween or Farmhouse Home Decor — $24.99
Because what's fall decor without pumpkins? These are a staple and will actually last you all season, unlike the real pumpkins that you'll toss before Halloween.
Cast Iron Dutch Oven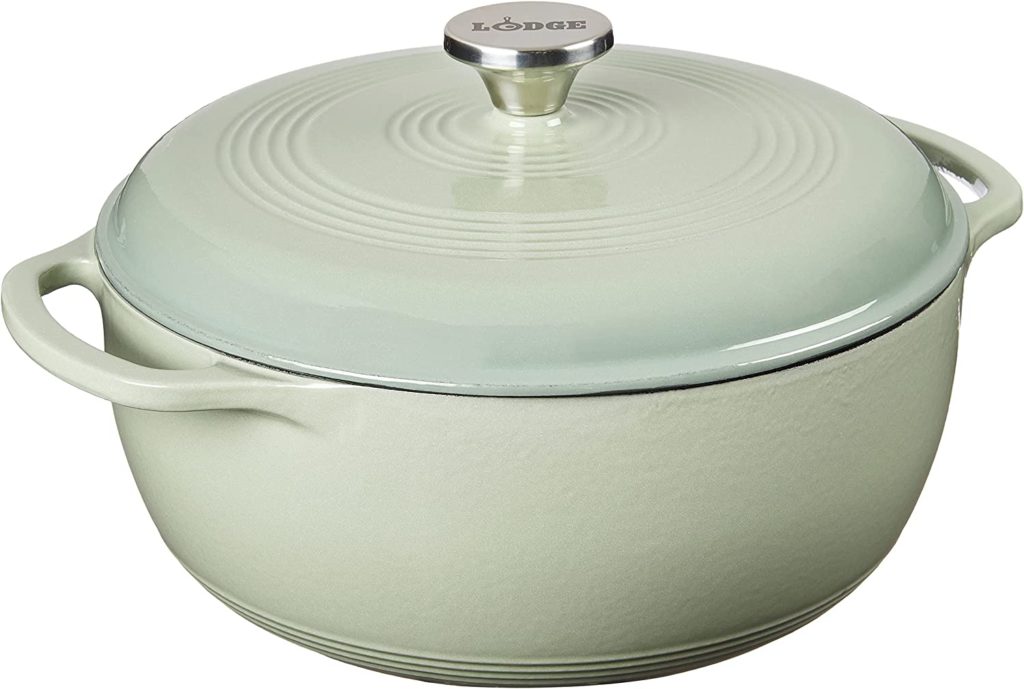 Lodge EC6D50 Cast Iron Enameled Dutch Oven, 6 Qt, Desert Sage — $79.90
A flawless pairing of form and function that doesn't quit, the Lodge Dutch Oven is an enameled cast iron classic that's great for preparing and serving memorable meals.
Rustic Farmhouse Throw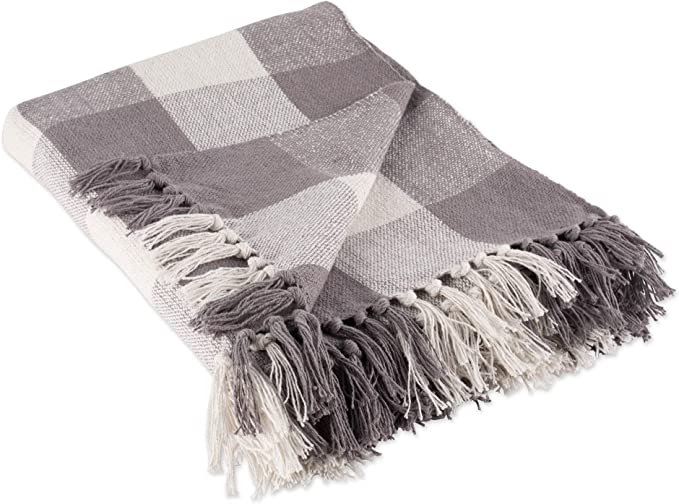 DII Buffalo Check Collection Rustic Farmhouse Throw Blanket with Tassles, 50×60, Gray/White — $16.13
A cozy throw blanket to warm up by the bonfire. Perfect for hanging over the couch for your fall decor.
Charcuterie Board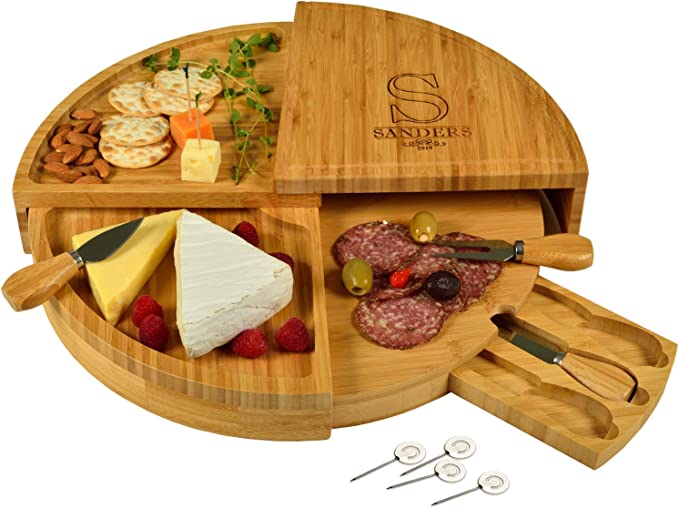 Picnic at Ascot Delux Custom Engraved Bamboo Cheese/Charcuterie Cutting Board – Patented Design – Quality Assured — $69.95
This farmhouse-inspired tray is a stylish way to enjoy cheese and appetizers with your friends. Makes an incredible housewarming gift with an option to get it personalized.
This Rubber Beach Bag Gives You The Space You Need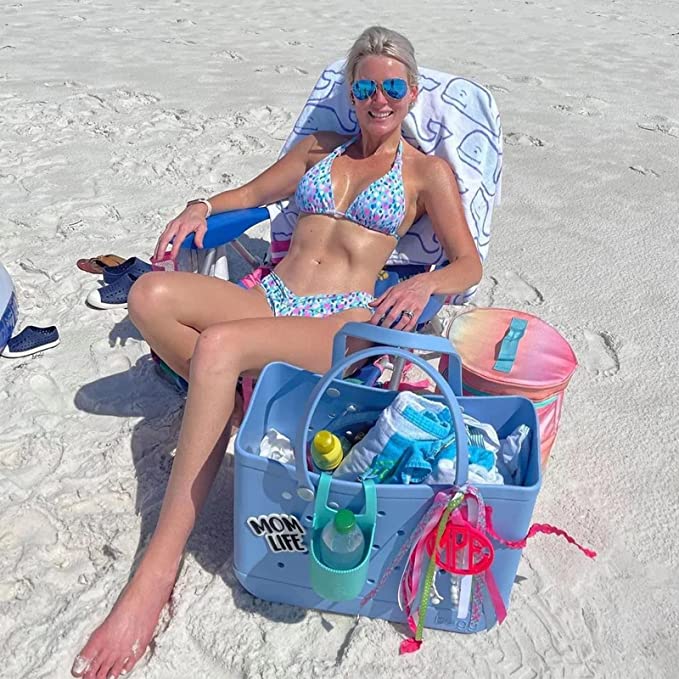 School is out, the tide is in, and summer 2022 is a-go. Though the beach was one of those places you could still travel to even at the height of COVID restrictions, the repeal of mask mandates and negative testing requirements sure make the whole experience much more appealing.
Of course, going to the beach for the first time in years likely means you are in need of supplies. If that is the case, you came to the right place. In recent weeks, We Know Products has written about a variety of beach gear, including a beach table, vacuum-insulated margarita tumblers, and an American flag beach umbrella. Here is another one to add to the list: rubber tote bags.
Now, longtime WKP readers know we are partial to the clear tote bags with U.S. flag patches. But we have also heard from fans who say they like the Expersion totes for going to games and concerts, but that they also want something a little more spacious for beach trips. This rubber tote fits the bill.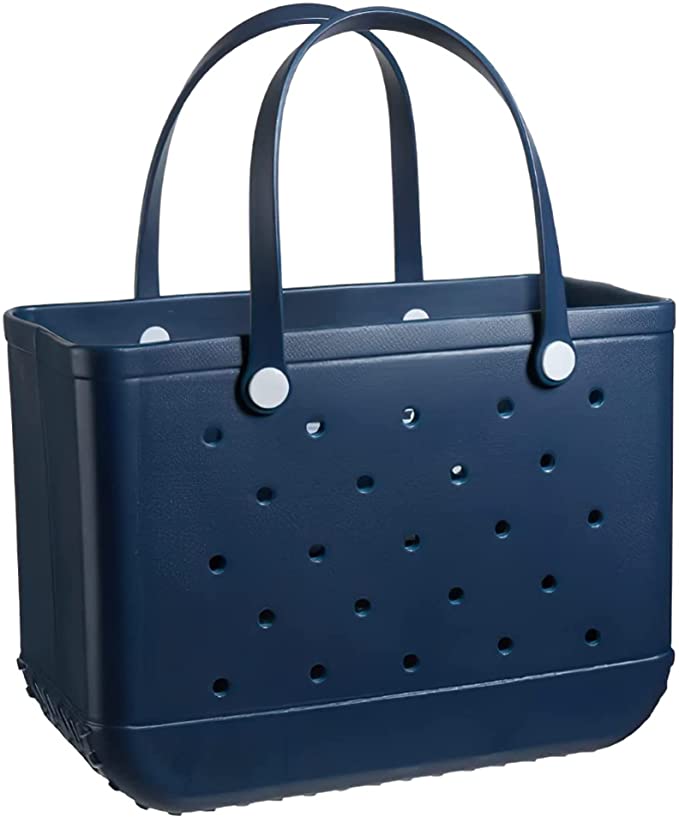 Oversized Rubber Beach Bags Waterproof Sandproof Outdoor EVA Portable Travel Bags Washable Tote Bag from $39.02 to $68.99
As you can see from the item's title, this bag is literally "oversized," so you will have zero problem fitting in everything you need to haul down from your hotel room to the shore.