Relieve That Suffocating Feeling With Mask Brackets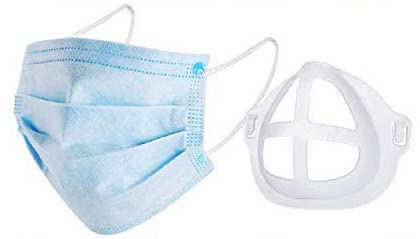 2020 came and went, but COVID-19 decided to stay. Surprise! It's not a hoax. It's as real as the day is long, and no bogus conspiracy theory out there is going to change that. As we grieve the loss of life and begin to accept the sheer uncertainty of what is to come, we must also accept and uphold our newfound civic responsibilities. So, for the love of all things good and holy, practice social distancing, wash your hands, and wear your mask.
It's as simple as that. Then again, there's nothing in this world so simple that it can't be complicated by human stupidity. Don't get me wrong, wearing a mask sometimes is hard, especially for extended periods of time or when you're trying to pump some iron at the gym. Wearing a mask can also trigger a sense of claustrophobia or anxiety in some people. However, wearing a mask does not prevent you from breathing, and it certainly does not infringe upon your constitutional rights. Perspective aside, it can still be a colossal pain. Which is exactly what must have been going on in the mind of whatever fed-up genius crafted the idea of a mask bracket.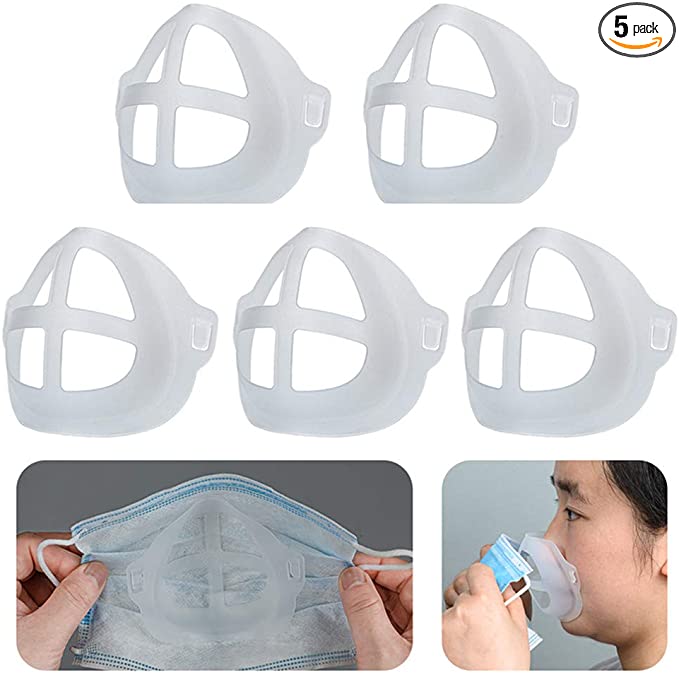 Cool Protection Stand – 3D Mask Bracket – Face Mask Inner Support Frame – Plastic Bracket – More Space for Comfortable Breathing Protect Lipstick Washable Reusable — $9.99
Mask brackets look like mini human muzzles that you place under your mask to help you breathe. They create more space around your mouth, eliminating that suffocating feeling. This extra space also protects your skin from irritation, prevents your glasses from fogging up, and most importantly, ladies, prevents your makeup from rubbing off and staining your mask. As if all that wasn't enough, these bad boys are extremely affordable and washable, so only one purchase is necessary. What more could we ask for during this "mask-on" phase of our lives?
The Cool Protection Stand – 3D Mask Bracket is a 5-pack of 3D mask brackets that I bought off Amazon for just $7, but there are plenty others to choose from. Mask brackets are made from harmless, non-toxic, food-grade silicone material, making it not only convenient but soft, comfortable, and non-irritating to the skin.
I originally made this purchase to help while I was working out at the gym, but I've used it in a fair share of other situations as well. Needless to say, it works.
I do want to note that how well it fits will depend on what type of mask you have. Most of the brackets I've seen can either be attached to the strap of your mask or attached to the inside with double-sided tape. If you decide to permanently attach the bracket to your mask, then simply just wash them together. Wearing a mask has never been easier.
These Products Actually Make Removing Makeup Fun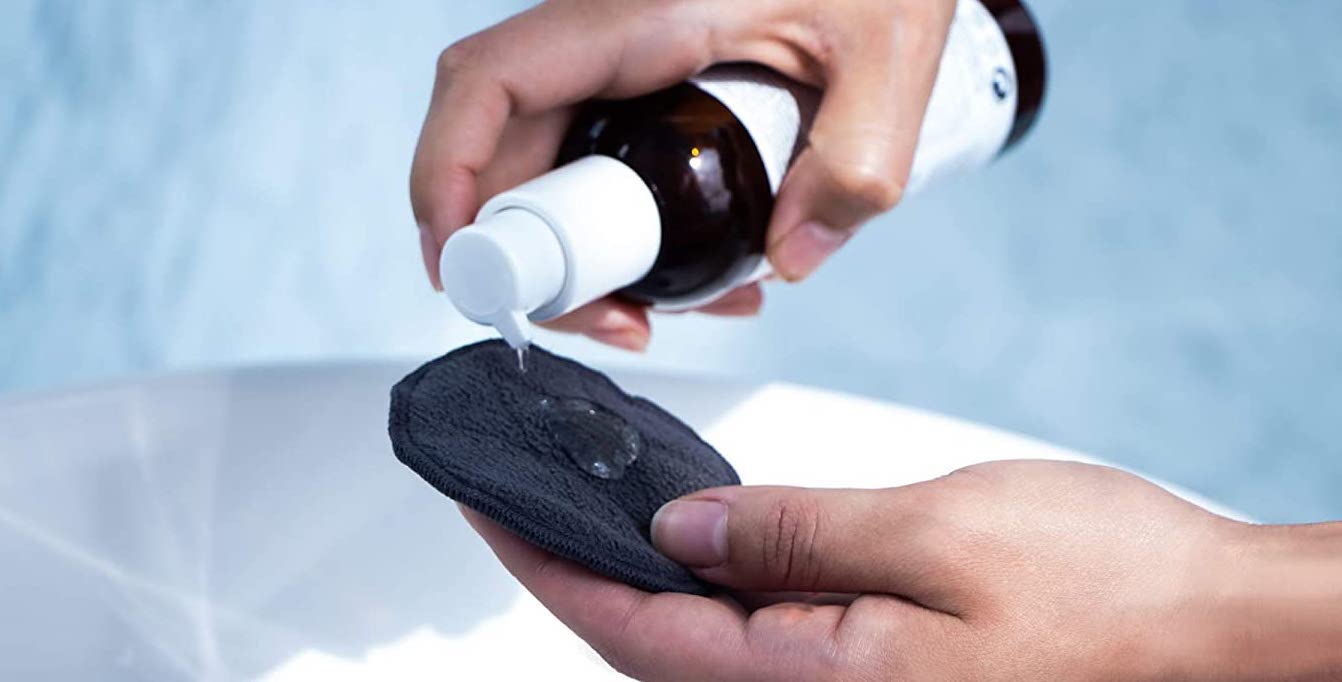 Hello, it's me again with another skincare rant. If you read the last article I wrote, then you already know I've been on top of my skincare game lately. One thing I've learned throughout my extensive research (that's what I call stalking dermatologists' accounts on TikTok) is just how harsh makeup wipes are on your skin. It makes sense, but I let the convenience of makeup wipes blind me from the bitter truth that they're just a skincare scam. Up until a few months ago, I was vigorously scrubbing my face with makeup wipes, which got the job done but always left my face sticky and irritated. No doubt this was another contributor to my already inherently dry, red, and irritated skin. Needless to say, a change in this step of my skincare routine was long overdue.
So, I broke up with my makeup wipes and fell head over heels for my rebound: Bioderma Sensibio H20 Micellar Water. This micellar water is just $15 on Amazon, which is a tad more expensive than makeup wipes, but I promise it's worth every penny. Micellar water is a magical skincare product that cleanses, moisturizes, and removes makeup all in one single step. The micelle particles in micellar water behave as magnets that attract and remove dirt and other impurities, while gently cleansing, moisturizing, and soothing your skin. Additionally, this solution respects the skin's hydrolipidic film and prevents dirt build-up in your pores. It is suitable for any skin type, but it is especially ideal for those with sensitive skin, since it prevents the irritation and dryness exacerbated by makeup wipes. My experience with Bioderma Sensibio H20 has been nothing short of wonderful. It feels so soft against my skin, and after each use I can confidently say that my face always feels clean, smooth, and hydrated. I've also noticed a significant decrease in irritation and redness, especially around my eyes. I solely use this product as a makeup remover, but given its natural cleansing, hydrating, and soothing properties, it can be used as a standalone facial cleanser, although the skincare gods and goddesses might condemn you for it. 
Bioderma – Sensibio H2O – Micellar Water – Cleansing and Make-Up Removing – Refreshing Feeling – for Sensitive Skin — $14.99
For a while, I was using disposable cotton pads with the micellar water to remove my makeup, but I recently came across a much better and more sustainable alternative. I now use Lunelle Charcoal Bamboo Reusable Makeup Remover Pads, which are just $12 on Amazon. This includes 12 reusable charcoal bamboo pads, a mesh laundry bag, and a 100% sustainable charcoal konjac sponge for exfoliating your skin. These all-natural face pads are made with five layers of cruelty-free and ultra-soft charcoal bamboo as compared to other makeup remover pads, which are typically made with one or two layers of regular bamboo. The charcoal bamboo provides additional benefits to the skin due to its dehumidifying and strong absorption properties. Charcoal bamboo helps remove impurities and absorb excess dirt and oil from the skin, and it is suitable for any and every skin type. Not only will you be saving money with these charcoal bamboo pads, but you will also be reducing waste in oceans and landfills, as each one of these pads can replace 1,000 disposable cotton pads. That's right, one whole thousand.
Lunelle Charcoal Bamboo Reusable Makeup Remover Pads 12 Pack – Reusable Face Pads with Laundry Bag + Charcoal Konjac Sponge Bamboo Makeup Remover Pads – Sustainable Reusable Cotton Pads Face Gift Set — $11.88
Regardless of how satisfying it may be, taking my makeup off is by far the most dreaded step in my nightly skin care routine. Or so it used to be. Now that I'm basking away in skincare paradise, I genuinely look forward to each and every step, including taking off my makeup. Back in the day, I was going through two or three disposable cotton pads a night just to get all the makeup off my face, which not only was a royal pain, but it also generated a lot of unnecessary waste. Fortunately for both myself and the environment, the charcoal bamboo pads have completely transformed the nature of makeup removal. The first time I used them, I nearly put on a whole new face of makeup just so that I could take it off again. Not to be dramatic or anything—but yes, they are that amazing. They are luxuriously soft against my fragile skin, and they remove my makeup more effectively than any disposable cotton pad or makeup wipe ever did. The color of the pads is a benefit in and of itself: They don't noticeably stain, and washing them is more convenient than ever with the accompanying mesh bag. Aside from the aforementioned reasons for this purchase, it was the finger pocket that prompted me to choose these pads above the rest. This unique attribute undeniably makes the pads easier to grip and maneuver as you clean your face. All in all, they're easy, breezy, and they'll make you feel beautiful.
These skincare products come in rare form and, together, they are a force to be reckoned with. Sustainable and suitable for everyone? Say less. Glow up and go green.
These 4 Skincare Products Changed My Life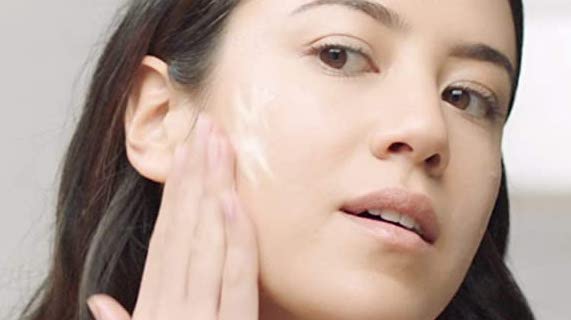 Trying to find the right products for your skin can be like trying to find a needle in a haystack. It has personally taken me five years, a lot of trial and error, two dermatologists, and every last ounce of my sanity to find products that actually work for my skin. You'd think that between the wide swath of skincare products on the market and the endless supply of information available at our fingertips, it'd be pretty easy to craft the perfect skincare routine. But no, nothing as important as skin care can be that easy, or cheap for that matter. Not to mention, it is nearly impossible to make an appointment with the dermatologist, and I, for one, have a hard time believing that is just a coincidence. Needless to say, it can be quite an overwhelming process that will cost you a pretty penny if you don't do your research.
So, long story short, I was blessed with clear skin as a teenager, which many of you probably would've hated me for. Don't worry though, my almost perfectly clear, yet dry and sensitive skin eventually fell victim to the female hormone trap. Now, I not only have extremely dry and sensitive skin, but I also occasionally suffer from ungodly cystic pimples and rosacea flare-ups. For longer than I'd like to publicly admit, I neglected my skin, and my own ignorance trapped me in the realms of skincare purgatory. If it weren't for the almighty TikTok, I'd probably still be living in my own naive world where the concept of skin care just merely existed. But, after getting way too invested in "DermTok" one day, I came to the embarrassing realization that I knew absolutely nothing about skin care and decided I could live like that no longer. So naturally, I prepared a mile-long list of questions to drill my dermatologist with (poor woman!), and this magnificent angel from heaven above took me under her wings and guided me into the light. I've reached the other side of skincare paradise, and it is because of these four products:
1. Facial Cleanser
I have never loved washing my face more than I do with CeraVe Hydrating Facial Cleanser ($15 on Amazon). I wash my face with this twice a day; once before bed and again when I wake up in the morning. This is by far the best face wash I've ever used, as it never fails to leave my face feeling smoother than a baby's bottom. It cleanses and hydrates my skin enough to where it feels moisturized, but not too much to the point it is greasy and oily. This product is recommended for those with dry, sensitive and/or acne-prone skin, so if you fall under that category and haven't already tried this face wash, stop what you're doing and buy it now. Your skin will be glowing before you know it. 
CeraVe Hydrating Facial Cleanser | Moisturizing Non-Foaming Face Wash with Hyaluronic Acid, Ceramides & Glycerin | 16 Fluid Ounce
Despite the fact that face wash alone hydrates your skin, a face moisturizer is still an essential step in any skincare routine that must never be overlooked, especially for those who have dry skin. I use two different face moisturizers; one in the morning and one in the evening. In the mornings, I use CeraVe Moisturizing Lotion AM ($14 on Amazon). If I was stranded on a deserted island and could only take one thing with me, it would be this. This moisturizer is amazing. It is thicker than others, but it absorbs quickly, effectively nourishes my dry skin, and keeps my face moisturized all day long. This one is specifically designed for morning use because it contains SPF 30 to protect your skin from harsh UV rays. Whether you're someone who spends every second of every day outside or not, it is critical to keep your skin protected at all times, and every dermatologist out there will tell you the exact same thing. So, if you aren't already putting sunscreen on your face everyday, let this be your cue to start. 
CeraVe AM Facial Moisturizing Lotion SPF 30 | Oil-Free Face Moisturizer with Sunscreen | Non-Comedogenic | 3 Ounce — $13.47
3. Moisturizing Cream
In the evenings, I use CeraVe Moisturizing Cream ($16 on Amazon). Once again, this moisturizing cream is thick and will keep your skin moisturized all throughout the night. What I love most about this moisturizer is that I never wake up to a greasy face, and more importantly, it does not irritate my sensitive skin or cause any breakouts. I really cannot stress enough how much these products have improved the integrity of my dry, flaky skin. Hats off to CeraVe—they really know what's up.
CeraVe Moisturizing Cream | Body and Face Moisturizer for Dry Skin | Body Cream with Hyaluronic Acid and Ceramides | 19 Ounce — $16.08
4. Retinoid Acne Treatment
Last up on the skincare agenda for the day is Differin Gel ($13 on Amazon). Differin is a non-prescription retinoid that normalizes your skin cells by clearing out deep pores where breakouts occur and clearing up any dark spots or acne scars. The most frustrating part about Differin is that it takes your skin about a month to adjust, so for that first month, your face is more susceptible to irritation and breakouts. All jokes aside, this tube of gel sat on my bathroom counter for an entire month before I built up the courage to finally use it. I was terrified of how my sensitive skin would react, but it honestly wasn't that bad. I use Differin three times a week and always apply it during my nighttime routine. It took about a month for my skin to adjust, but since then, my skin is less red and irritated, my acne scars have almost completely disappeared, and I haven't broken out once. I don't know who created this magical concoction, but thank you. I absolutely love this product and will never go without it again. (Pro tip: if you're using a retinoid, whether Differin or another brand, it is absolutely critical that you apply SPF everyday, as the retinoid will make your skin more sensitive to light.)
Acne Treatment Differin Gel, Acne Spot Treatment for Face with Adapalene, 15g, 30 Day Supply, 0.5 Ounce — $12.88
Always keep in mind that no skin is the same. I mean, that'd make this all way too easy for us. And while I've had a positive experience with all of these products and stand by my recommendations, it's important to understand your own skin type first. From there you can set your own goals, do your research, and start experimenting with different products. Unfortunately, this is one of those things in life that takes time and patience. Lots and lots of patience. But, without a shadow of a doubt, it will all be worth it. After all, there is no better investment in this world than in yourself. Seriously though, I've become a much more confident person ever since I started taking care of my skin. My skin now feels healthy, it looks healthy, and to be quite frank with you, I am just glowing. 
How To Keep Your Head Warm In These Freezing Temps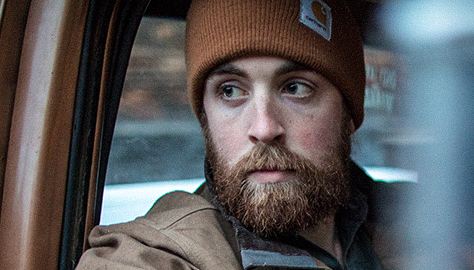 The groundhog wasn't messing around. When Punxsutawney Phil forecasted six more weeks of winter, he obviously meant it. Right now, it is cold outside. A run-of-the-mill ski cap simply isn't going to cut it. You need something more heavy duty.
The best option, bar none, is the one made by Carhartt. Given the Michigan-based company's reputation for durability, this should be no surprise. (In the Netflix show "Luke Cage," the title character's Carhartt hoodie was literally bulletproof.) Having lived in Boston for a while, I've owned my fair share of winter hats. Every single one has paled in comparison to Carhatt's standard knit cuffed beanie, which you can get on Amazon for under $20.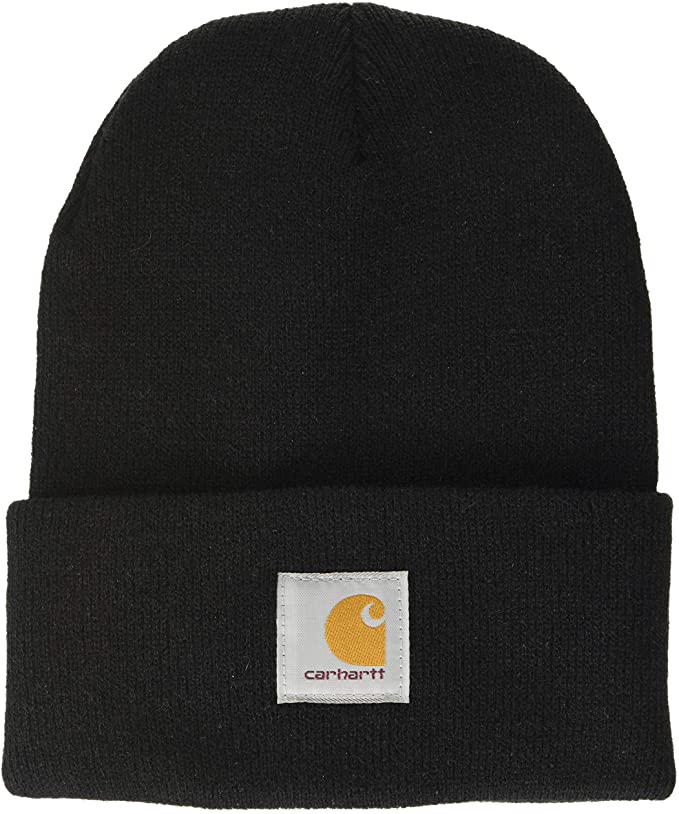 Carhartt Men's Knit Cuffed Beanie — $16.99
Not only is this beanie incredibly warm, but it is also incredibly soft. Sometime I will come inside from the elements and forget to take it off; that's how nice it feels atop my head.
I'm obviously not the only one to rave about this hat. It has almost 90,000 reviews on Amazon, for a composite 4.8 rating. Although a lot of reviews on Amazon may be fake, you simply can't pay for that kind of response.
My Carhartt hat is black, but as you can see on the Amazon page, they sell it in over two dozen colors. I have no reason to doubt that each and every option is just as cozy as the one before.