Wrapping Christmas Presents Just Got A Lot Easier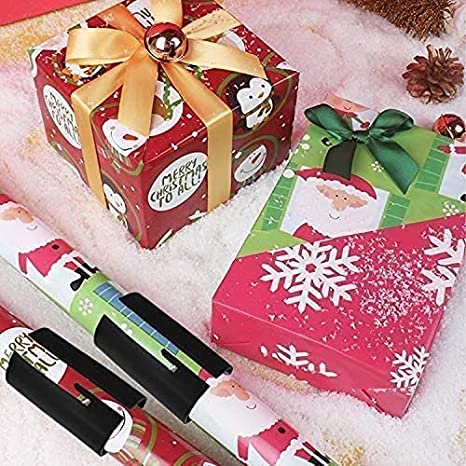 Christmas season is upon us, and with it comes all the stress of shopping for the perfect gifts for loved ones. For some of us, that is not even the most stressful part: Christmas presents also means Christmas present wrapping. Unfortunately, that is not the kind of thing that gets any easier each year.
Wrapping Christmas presents is shockingly difficult. One of the hardest parts is cutting the wrapping paper into the right shape. When I was in preschool, the teachers implored my parents to hold me back a year because I was inept at using scissors. My parents declined, but I never got any better at cutting. That's why I am so excited about this product, a #1 new release on Amazon.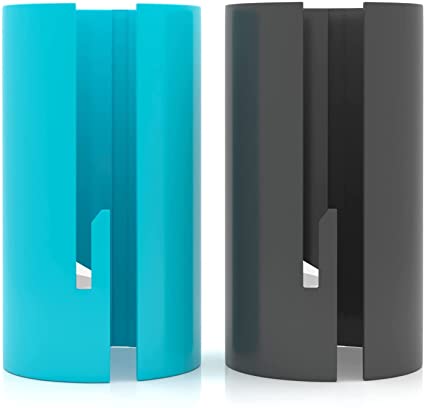 2PCS Wrapping Paper Cutter, Gift Wrap Cutter, Portable Sliding Wrapping Paper Roll Cutter Tool, Makes Wall Sticker Decorations and Gift Packaging for Thanksgiving Christmas — $14.99
This wrapping paper cutting tool takes the hardest part out of Christmastime. You simply place the tube around the paper roll, and then pull. You will find yourself holding a piece of wrapping paper in whatever size you so desire.
This little device is adjustable, so it can be used on rolls of varying thickness. With the barriers removed, you may even find that you like wrapping gifts. Some people find it therapeutic.
Merry Christmas and good luck!
This O'Keeffe's Deal Could Not Have Come At A Better Time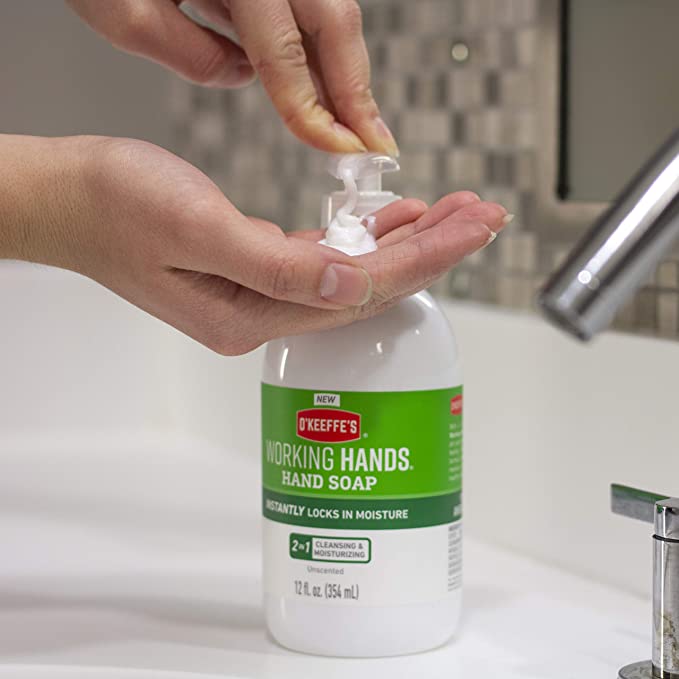 At the time of this writing, a variety of O'Keeffe's topical treatment products are on sale as part of Amazon's early Black Friday deals. These include their acclaimed "Working Hands" and "Healthy Feet" creams, as well as "Lip Repair" balm and "Skin Repair" moisturizer.
The opportunity to get nearly 50% off on O'Keeffe's skincare products is one you should not miss out on, especially at this time of year. The air is getting colder and drier, which inevitably results in cracked skin. I discovered Working Hands a few years ago, and ever since it has been a major part of my life each fall and winter. The Healthy Feet cream is also incredibly helpful, and although I cannot recommend the Lip Repair and Skin Repair treatments from personal experience, I have no doubt O'Keeffe's hit home runs with those products as well.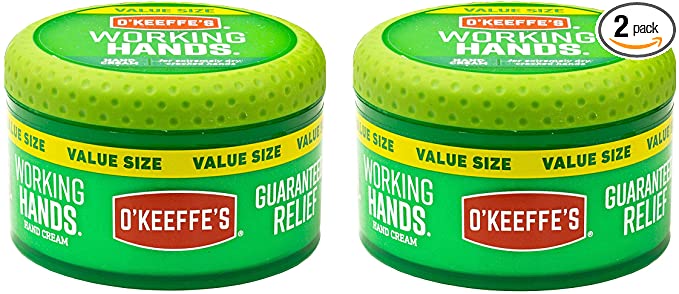 O'Keeffe's Working Hands Hand Cream Value Size, 6.8 Ounce Jar, (Pack of 2) on sale for $14.89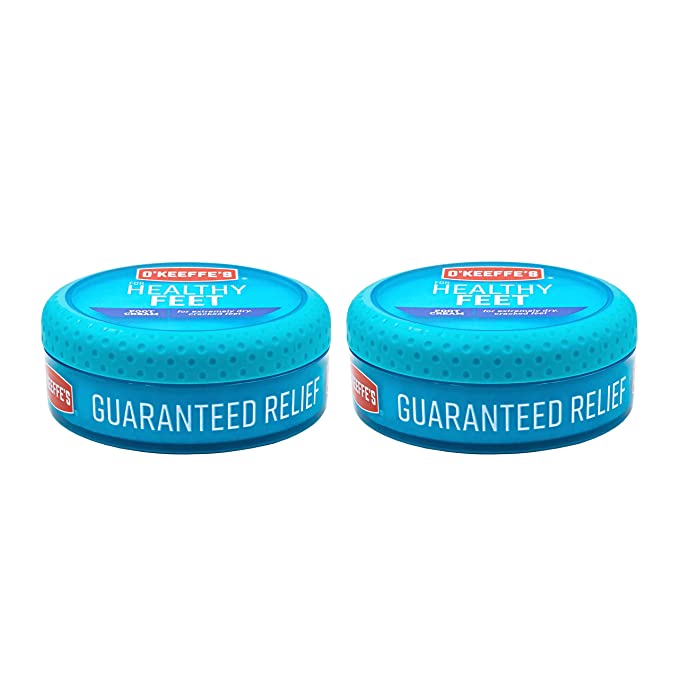 O'Keeffe's Healthy Feet Foot Cream, 3.2 ounce Jar, (Pack of 2) — $9.79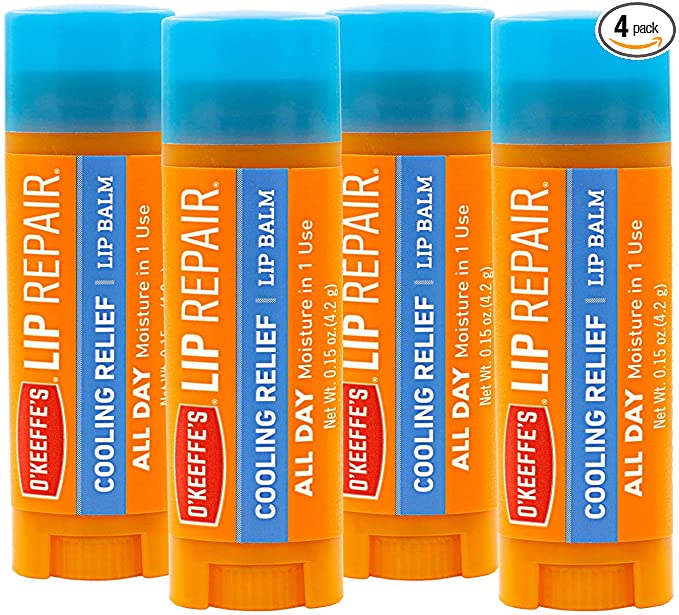 O'Keeffe's Cooling Relief Lip Repair Lip Balm for Dry, Cracked Lips, Stick, (Pack of 4) — $10.49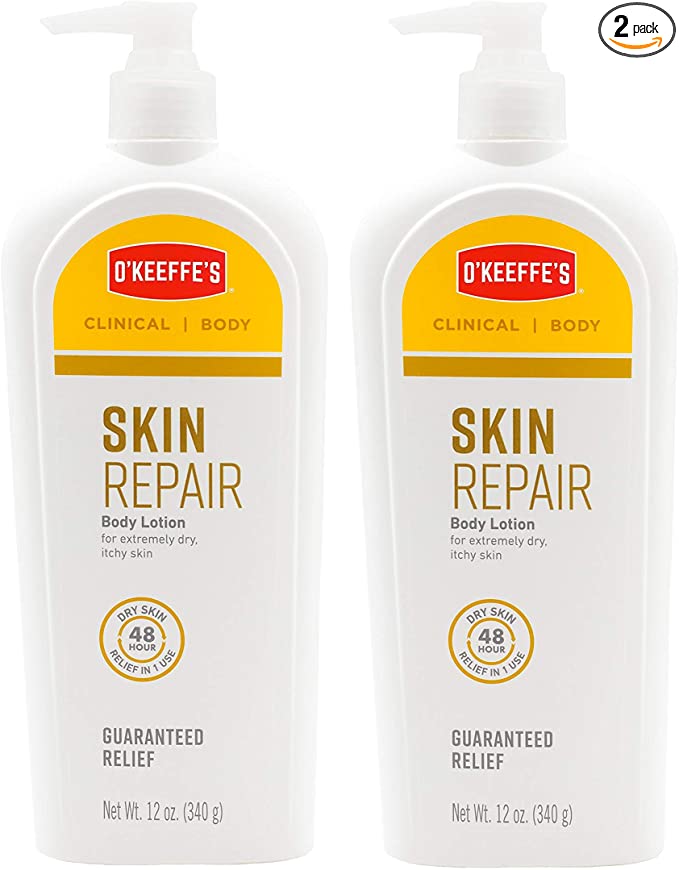 O'Keeffe's Skin Repair Dry Skin Moisturizer, Pump Bottle, 12 ounce, (Pack of 2) — $15
Whether you are reading this post in the days leading up to Black Friday 2021, or you happened to stumble upon it well after the expiration of the discounts, O'Keeffe's gets a "strong recommend" from the We Know Products team.
This Top-Selling Space Heater Will Help You Weather Winter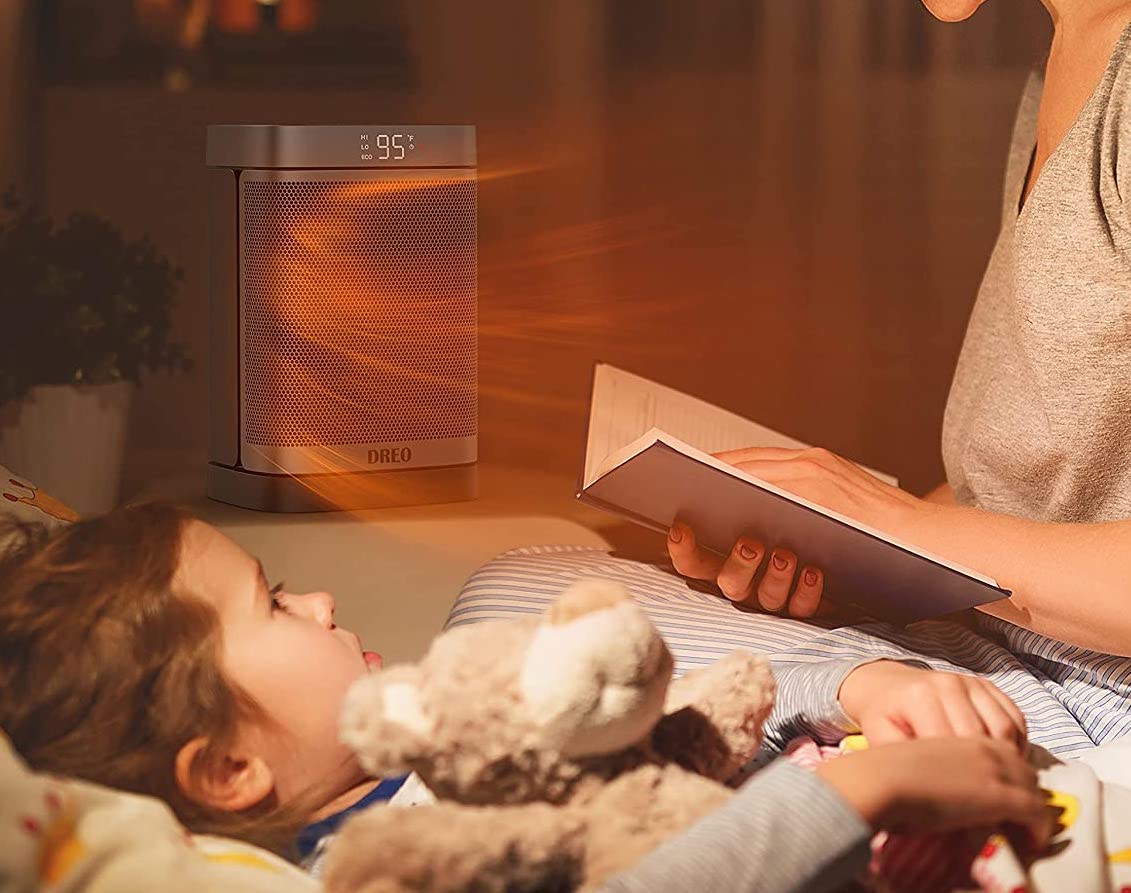 The most famous quote from Ernest Hemingway's novel The Sun Also Rises is a character's response to the question "How did you go bankrupt?"
"Two ways," Mike said, "gradually then suddenly."
Such a description could also be applied to the weather so far this autumn. The temperatures where I live did gradually drop from the 90s to the 80s to the 70s and so forth, but the transition to daily temperatures in the 40s still feels sudden. I have not even had time yet to locate all my winter clothes.
All this is to say, I found myself in immediate need of warmth. Apparently, I am not the only one. The #1 new product on Amazon right now is this impressive little space heater: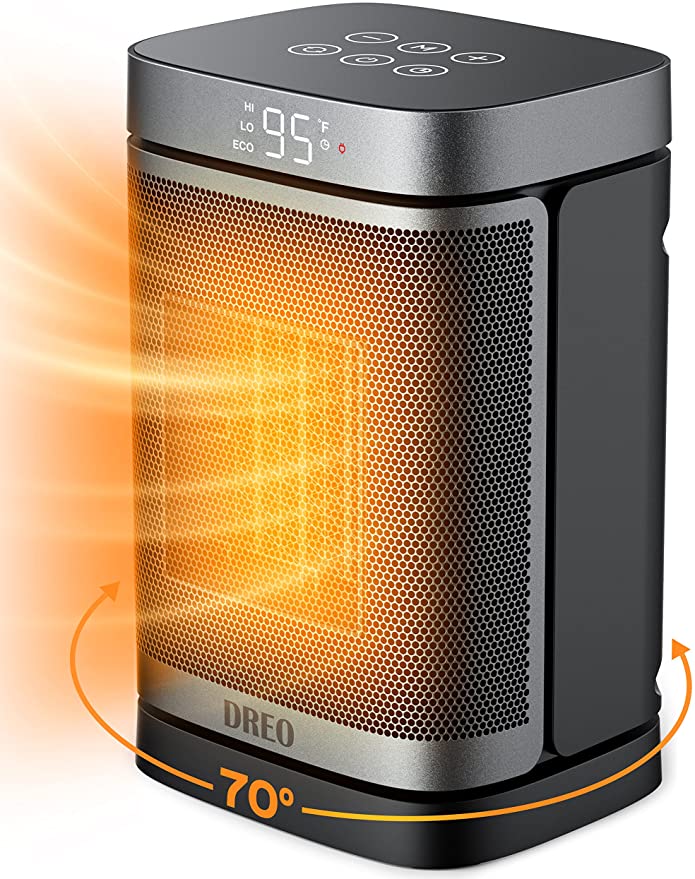 Dreo Space Heater – 70°Oscillating Portable Heater with Thermostat, 1500W PTC Ceramic Heater with 4 Modes, 12h Timer, Safety & Fast – Quiet Heat, Small Electric Heaters for Indoor Use, Bedroom, Office — $49.99
A space heater has become a necessity in our current age of working from home. When you alternate time spent in your bedroom, your office, and your living room, ideally you want the heat to come with you from place to place. The Dreo space heater makes that a reality.
At just $50, it is definitely affordable, and it has all the features you would want in a modern space heater. Of course it oscillates 70°, and in addition to having a programmable thermostat, it will auto-adjust depending on the temperature of its surroundings. You can also choose from four environmentally-friendly and energy-efficient modes (high, low, ECO, & fan)
If necessary, this space heater will shut off by itself to prevent overheating. You also do not have to worry about it affecting your sleep, since it is built with an extremely quiet DC motor and 9-blade fan. What more can you ask for?
The Infinity Cube Is The Next Step In Fidget Toys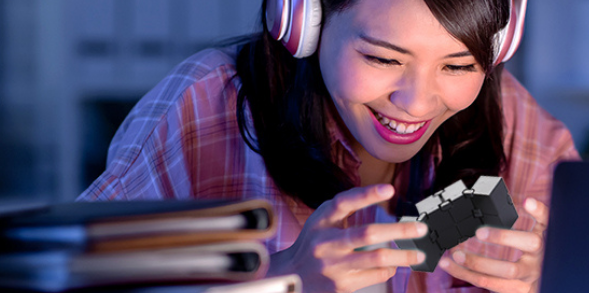 Fidget toys are going to be a popular gift for kids this Christmas. But there are only so many Pop-Its you can fill your house with before the multicolored monstrosities start driving you insane. I get that the fidget bubble pop toys were designed with sensory stimulation in mind, but why did one of those sense have to be sight? Those things are an eyesore, and you should not feel bad for wanting your child to play with more aesthetically pleasing fidget devices.
That's where the Infinity Cube comes in.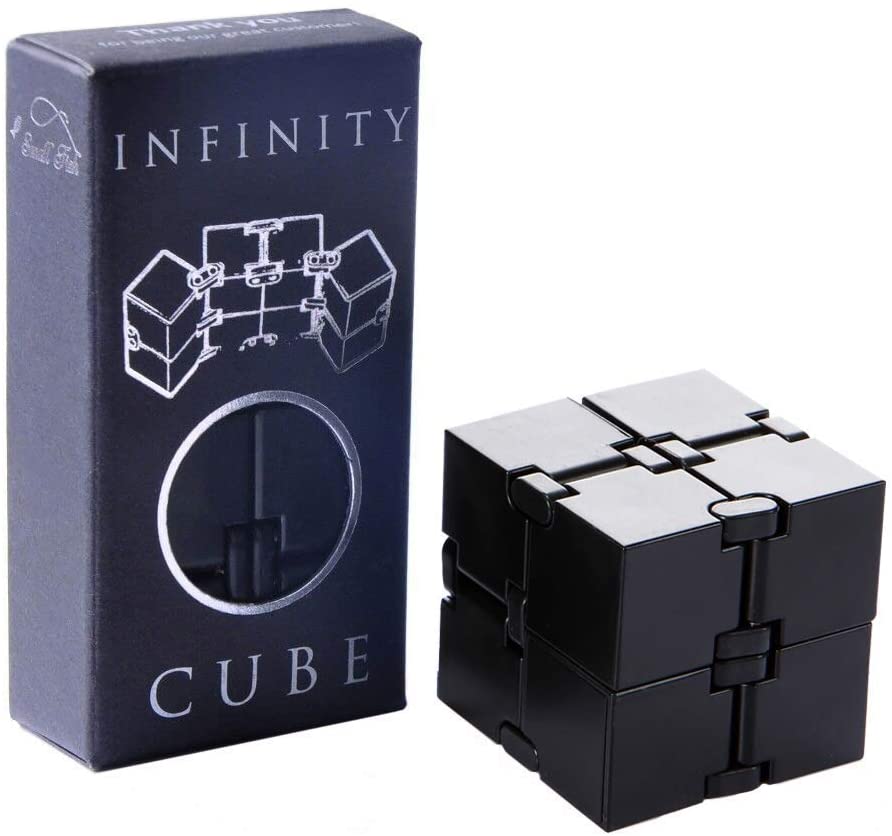 Infinity Cube Fidget Toy, Sensory Tool EDC Fidgeting Game for Kids and Adults, Cool Mini Gadget Best for Stress and Anxiety Relief and Kill Time, Unique Idea that is Light on the Fingers and Hands — $8.95
The Infinity Cube is a fidget toy from the future. (One YouTube reviewer even calls it "Luxury EDC Fidgeting," which seems a tad melodramatic.) The Infinity Cubs is a sleek black color, and instead of incessant popping it hearkens back to the early days of fidgeting by allowing for constant hand rotation. It features eight interlocking ABS plastic blocks that you can manipulate in various directions. In a way, it is reminiscent of a Rubik's Cube, without the frustration that comes from not being able to find a solution.
It comes with all the usual benefits of a fidget toy, helping relieve anxiety and stress while improving focus. Believe it or not, it is even the subject of several ASMR videos.
Just watch the company's product video, and you will see why. This thing is mesmerizing!