How To Make Economy Feel Like First Class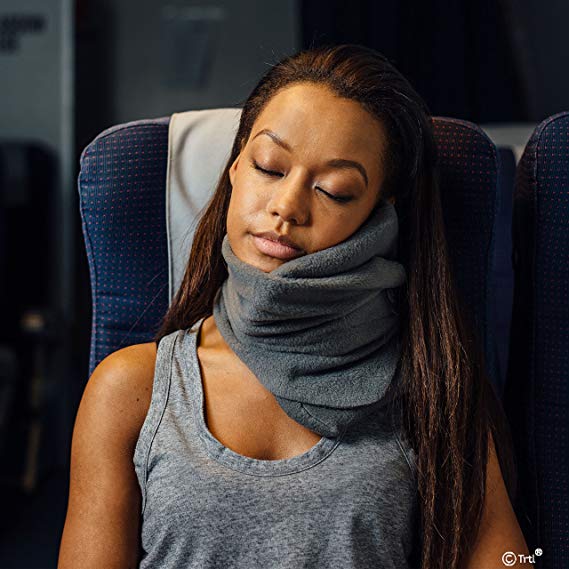 First-class airfare can cost as much as three times more than economy plane tickets, and even more than that for international flights. And even if money is no issue for you, first-class seats are still very limited. If you made a spur-of-the-moment decision to travel, you probably do not even have a chance to snag a first-class seat. In cases such as these, it is imperative to do what you can to make your ride in coach a first-class experience.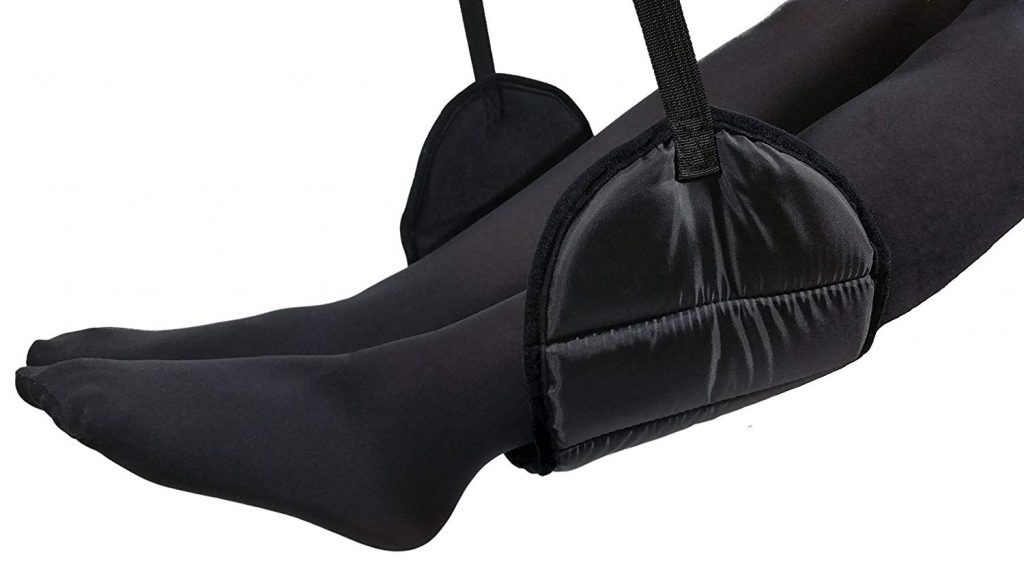 Economy class has the hardest and least comfortable seats on the plane. However, you may still feel like you are sleeping in a hammock with this airplane footrest. I have brought it with me on several flights. And I no longer experience stiffness, leg swelling and lower back pain. It is made of thick memory foam to make you feel as you are sitting in a recliner with your feet raised. To use it, you may simply hang it on the arms of the tray table and adjust the straps until it reaches the perfect length. It can be packed in the carry-on luggage. A handy drawstring carry bag is included in the package. The Sleepy Ride Airplane Footrest is designed for people that are 5'8″ or shorter.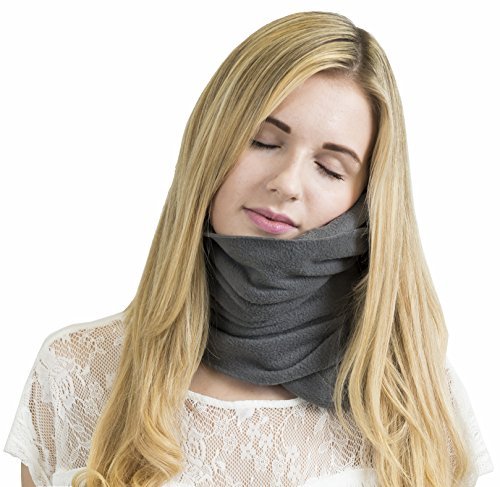 Over the years, I have tried a lot of inflight pillows including inflatable airplane cushions and foam airplane pillows. But I had not found one that I was completely satisfied with until my mom got me the Trtl Pillow. The strengthened ribs hold the head and neck in a better ergonomic position than all other neck pillows. It is made of super soft fleece and foam to provide optimum warmth and prevent a stiff neck. The Trtl pillow creates a turtle neck brace effect because it is designed to fit snugly between our face and shoulder with the cushioned support provided by the strengthening ribs. It is portable, machine washable and lightweight. Moreover, it is available in various colors: black, red, grey, coral, aqua pop, sea camo, and zebra. We can either attach it to the handle of our backpack or outside of our luggage.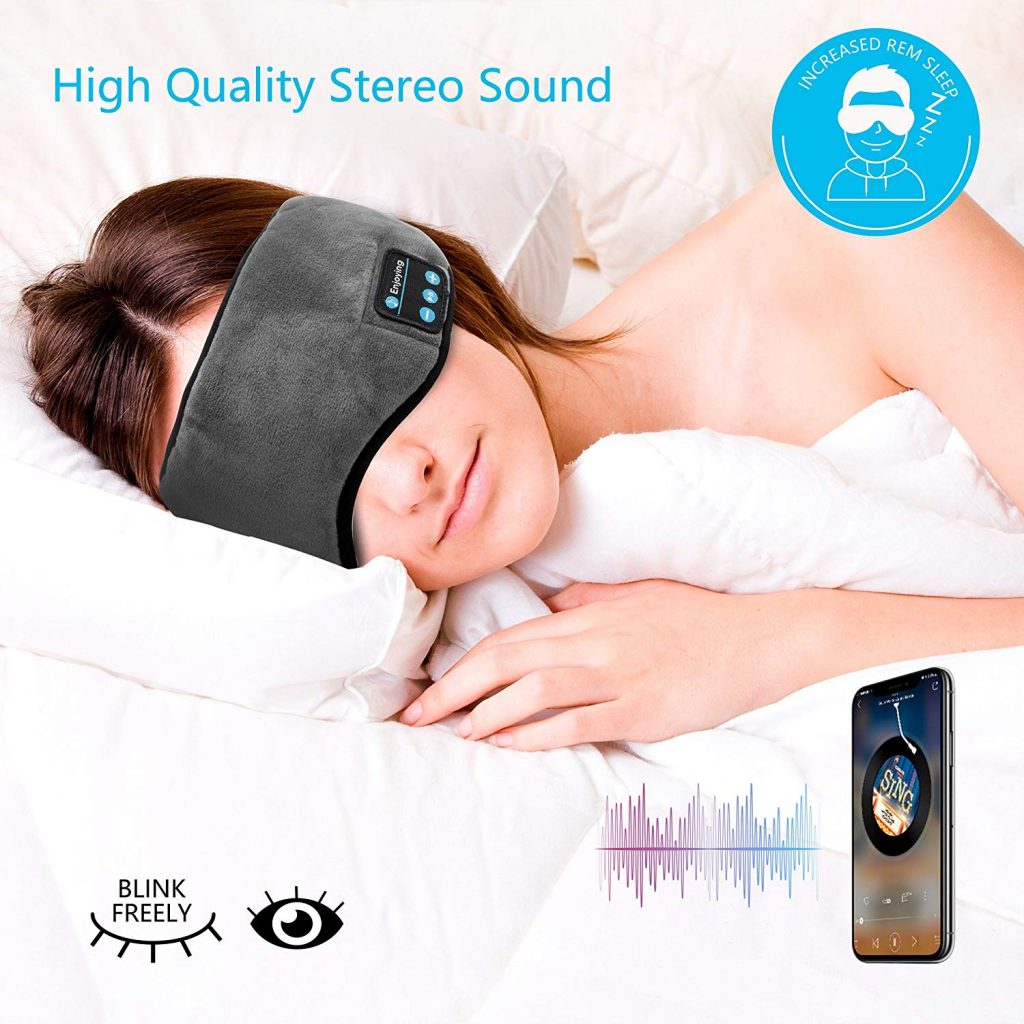 Before going to bed, I have to close all the curtains and turn my speaker on. I fall asleep faster and sleep longer with the music on. This habit makes things difficult when it comes to air travel. I have to bring both an eye mask and a headphone with me. Lavince Travel Sleeping Headphone makes my life much easier. I do not have to worry about getting tangled in headphones while I'm sleeping. This sleep mask blocks all the light and noise. It can connect with our cellphone or tablet through Bluetooth to play music and take calls. The sound quality is superior. With less than 2.5 hours' charging, the Bluetooth can work for 15 hours continuously. It is ideal for side sleepers because the thickness of this eye mask is only one-third of a normal speaker. Remember to take out the Bluetooth module before washing the eye mask.
VIDEO: Unboxing The Expersion Clear Backpack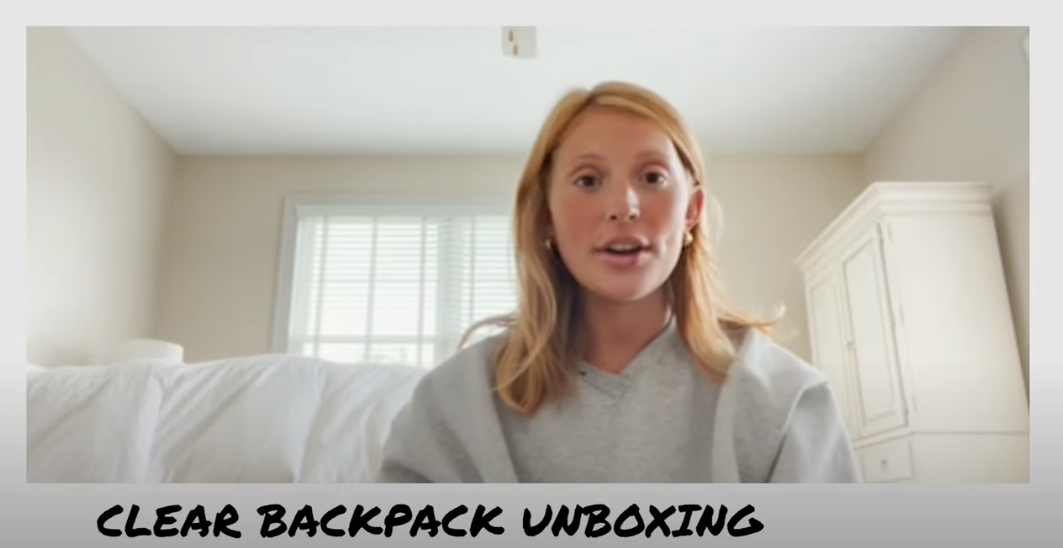 Curious as to what you'll get when you order the Expersion clear backpack from Amazon or Walmart.com? Find out by watching the unboxing video below.
VIDEO:
Honor America With A Summer Patriot Pack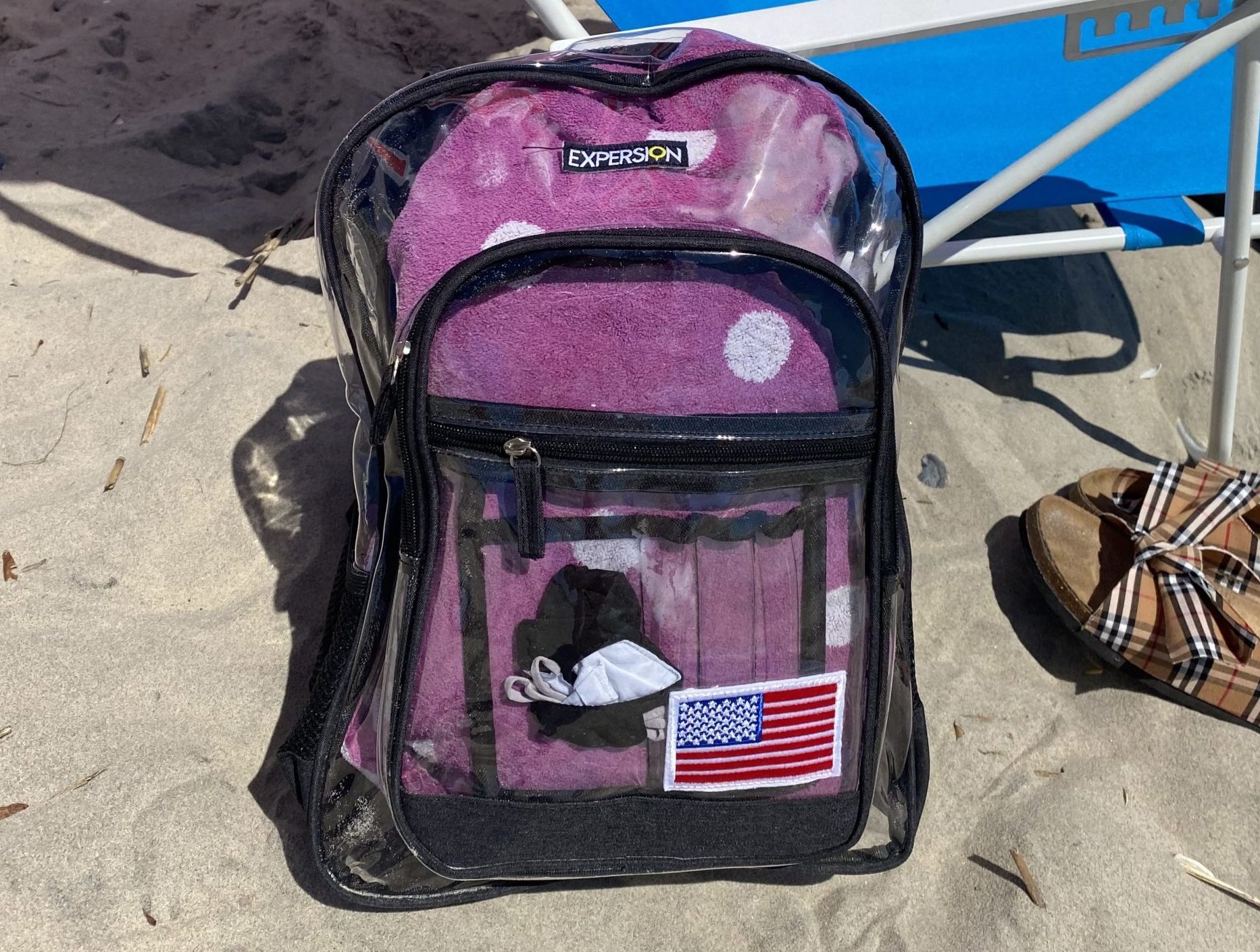 Summer is soooooo close. I know we just hit the first day of spring this week, but it feels like April and May are going to fly by, and it will be Memorial Day before you know it.
That makes this a great time to check out beach essentials. We have identified this "patriotic pack" of items depicting the U.S. flag that will help you stand out at the shore.
Better Dweller Beach Umbrella
Available on both Amazon and Walmart.com, the 6.5-ft beach umbrella from Better Dweller is a way to express both your individuality and patriotism as you catch some rays on the shore. This product is brand new for 2022, and it is sure to make you the envy of beachgoers all across the country.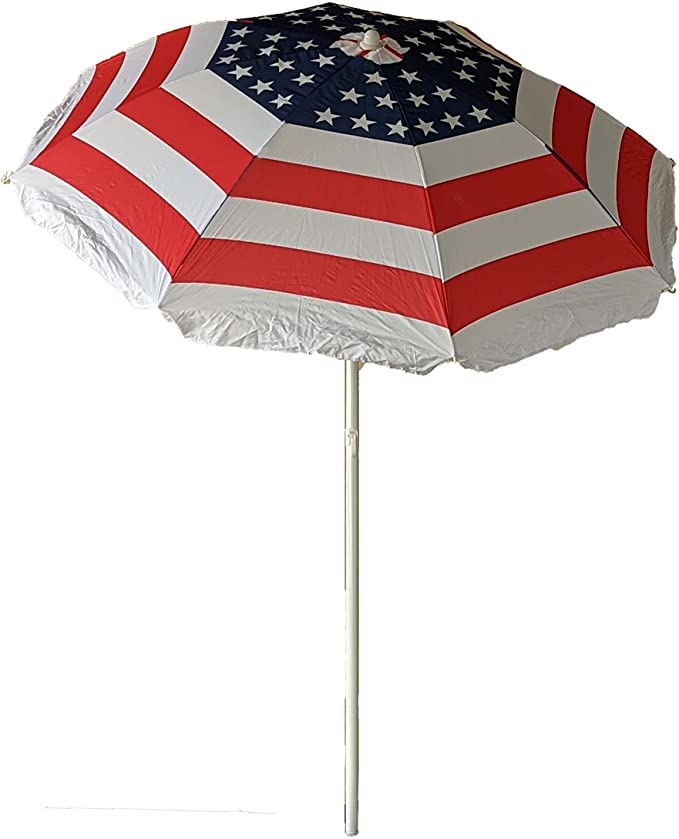 6.5ft USA American Flag Beach Umbrella, U.S. Flag Pattern with Carrying Case — $50
2. Expersion Clear Tote Bag
Even if your vacation home is on the beach, you still need a method of carrying your towels, sunscreen, beverages and other accoutrements down closer to the ocean. Of course, you want something that is easy to clean since it is sure to be exposed to sand and water. A vinyl tote bag is a great solution, and this one from Expersion features an American flag patch. Like the Better Dweller beach umbrella, this tote bag is available on both Amazon and Walmart. Unlike the umbrella, it comes in a variety of colors, including blue, black, red, pink, green, and orange.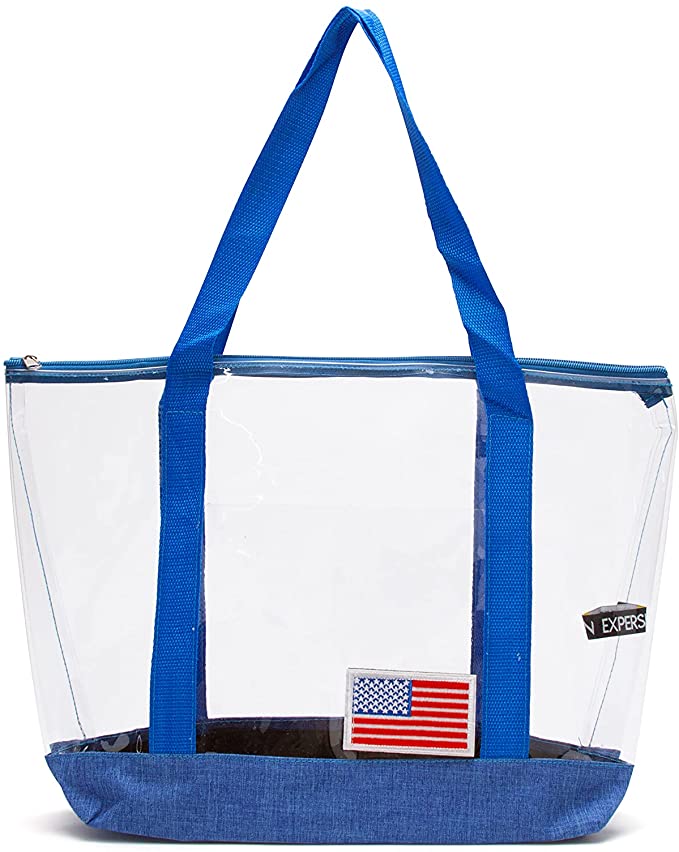 Clear American Flag Tote Bag — $14.99
3. Expersion Clear Backpack
What is a backpack but a tote bag that is easier to carry and with more space? Not just for schools and sporting events, the Expersion clear backpack can also help you get your belongings down to seashore. It is also available on Amazon and Walmart.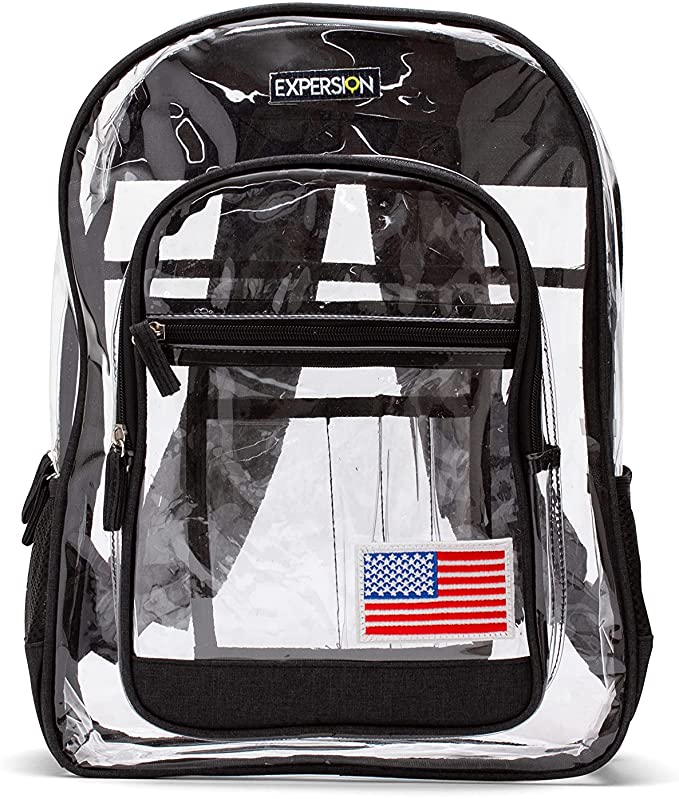 Clear Backpack with American Flag Patch, Transparent Heavy Duty See-Through U.S. Bag for School, Concerts, US Sporting Events, Stadium Approved — $20.99
Prepare For Summer With An American Flag Beach Umbrella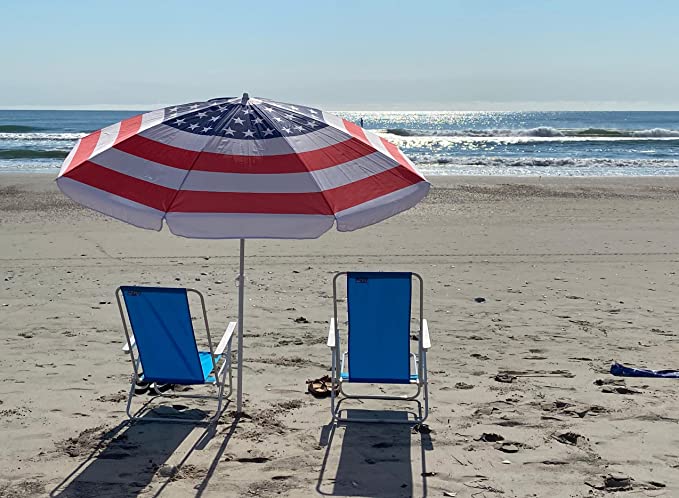 The East Coast is currently in the midst of a spate of unseasonable weather, marked by highs in the 60s today and tomorrow. After an extended cold period more typical of winter, it is impossible not to revel in the warmth and look ahead to the sunny days of spring and summer ahead.
The cabin fever this situation inspires has led many folks to begin planning their summer vacations. Whether we are talking about a day trip to the local beach or a farther trip down to the paradise marked by Florida palm trees, it is a good idea to book now before flight prices continue to increase as COVID ebbs. This also makes it a good time to shop for vacation essentials. I'm talking bathing suits, beach towels, coolers, things of that nature. I am also talking about one of the coolest new products available for the first time in 2022—the American flag beach umbrella.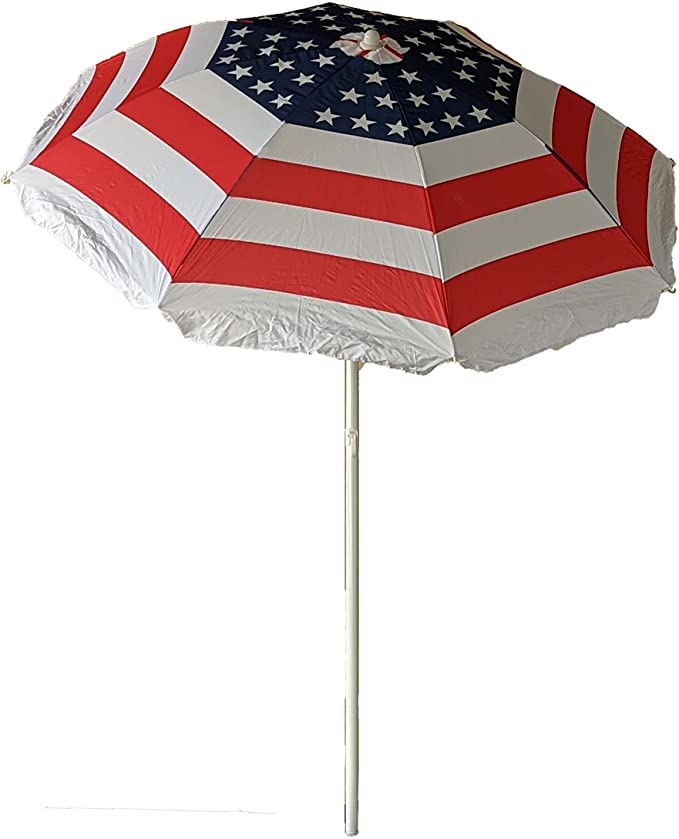 6.5ft USA American Flag Beach Umbrella, U.S. Flag Pattern with Carrying Case — $50
Available on both Amazon and Walmart.com, the 6.5-ft beach umbrella from Better Dweller is a way to express both your individuality and patriotism as you catch some rays on the shore. For years, blue has been the dominant color for beach umbrellas, creating something of an eyesore for your supposedly pleasant getaway. At least for the time being, we are still free in this country. This gives us the chance to show how much we love it by setting up a beach item decked in the stars and stripes.
The Better Dweller beach umbrella is an imposing 6 and a half feet tall and approximately 6 feet wide, and will protect your food, your beverages, and even your dogs from the sun, and you can also move your own beach chair under it when you are ready for a bit of shade. It features a tilting mechanism, so you can create the perfect angle to ward off the sun when desired. And of course it is waterproof. Furthermore, it comes with a carrying case for easy storage and transportation to and from the beach.
Your summer vacation will be here before you know it, and you do not want to be caught off-guard. Get your U.S. flag beach umbrella on Amazon or Walmart.com today!