What Comes To Mind? Is My Latest Quarantine Pastime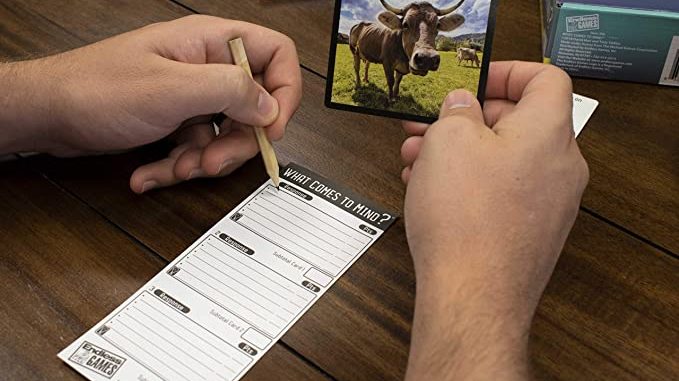 Earlier this quarantine, I promised to feature suggestions of games to play with the family while stuck in isolation. Last time, I reviewed Trivillennial. Though I promise that will not prove to be the last trivia game in the series, this week I'll profile a game of a different type. It is called What Comes To Mind?
The well-known game "What Comes To Mind?" most closely resembles is Scattergories. Like Scattergories, the object of the game is to come up with a word or phrase when given a prompt. Unlike Scattergories, instead of aiming to conjure a unique answer, you are rewarded based off how many other players you match. Instead of testing your creativity, "What Comes To Mind?" examines how well you know your competitors. That twist makes things a bit more interesting. Furthermore, eliminates the tension that inevitably arises in Scattergories, when someone lobbies for the acceptability of their undoubtedly unique but hare-brained response.
The one problem I have with What Comes To Mind? is with the format of each question card. Each double-sided card features an image on the front and six questions or statements to be answered on the back. The sixth prompt is always "What comes to mind when you look at the image on the other side of this card?" It is a clever idea, but it fails in implementation. Almost always, everyone just names the contents of the picture: "Ferris wheel," "butterfly," "squirrel." The only possibility for amusement is when a player completely misidentifies a commonplace thing and ends up, for example, writing down "parrot" when the photograph depicts a parakeet.
What Comes To Mind? comes with 75 cards, allowing for many nights of family fun. When our long national nightmare is over and done, it will presumably make for an entertaining party game as well.
Does COVID Mean I Should Get An Air Purifier?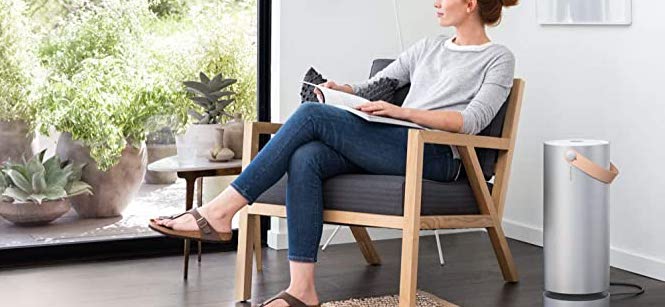 For years, an assortment of fly-by-night brands on Amazon have been peddling so-called HEPA air purifiers. Without knowing anything about their efficacy or even what HEPA stands for, the whole market seemed like snake oil. How else could you explain the nonsense names of what Amazon identifies as the leading brands? RIGOGLIOSO, JINPUS, ASLOTUS, to name a few. (My favorite is a clever brand called "THE THREE MUSKETEERS III M," a patently obvious attempt to capitalize on the credibility of the U.S. company 3M.)
Now that we are told to live in constant fear of a flying, unseeable virus, it seems like a good as time as any to revisit these machines. Do they actually work? For most of 2020, that question was purely academic; air purifiers flew off the digital shelves at a such a clip that you could not have gotten one even if you wanted to. But now that supply chains have stabilized to a degree, it is worth asking if air purifiers are worth the investment.
In theory, these HEPA-filtered devices remove 99.97% of particles from the air. However, despite what you've heard from scaremongers, you are unlikely to contract COVID from stray particles just floating around. If someone in your household has the coronavirus, you are likely to get it from being in contact with them. The quality of the air is unlikely to affect that one way or the other. Furthermore, even though an air purifier removes particles from the air, it does not kill them. This could make cleaning out the filter especially dangerous, as you are guaranteed to come into contact with whatever it picked up. If you're like me, this all sound like much more trouble than it's worth.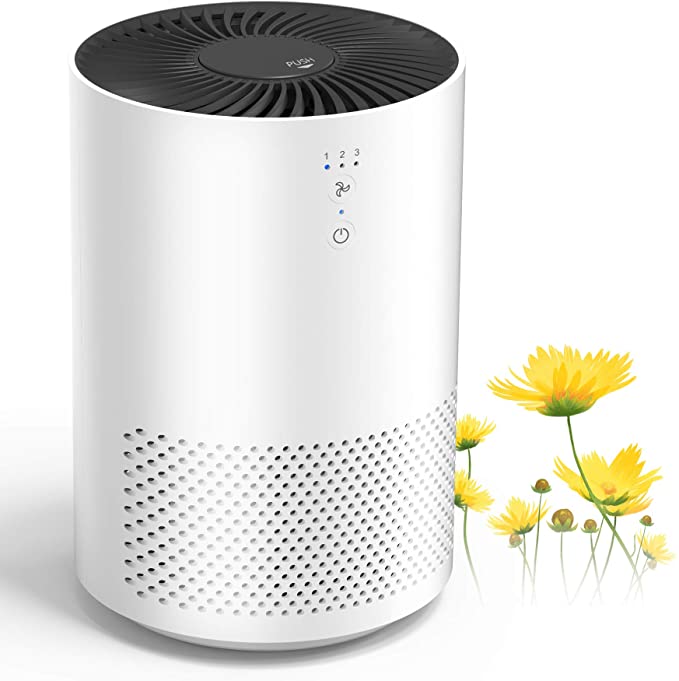 Intelabe HEPA Air Purifier Air Filter with Fragrance Sponge Air Cleaner Eliminate Smoke, Dust,Pollen, Dander Air Purifiers for Home, Bedroom, Living Room, Kitchen and Office — $43.99
Look, if you want to waste $50 on some OEM Chinese air purifier for the peace of mind, like the one pictured above, I am not going to stop you. Just do not get bamboozled by the companies trying to price gouge you in the current climate. For example, there is no reason on earth that anyone should spend $800 for the Molekule Air: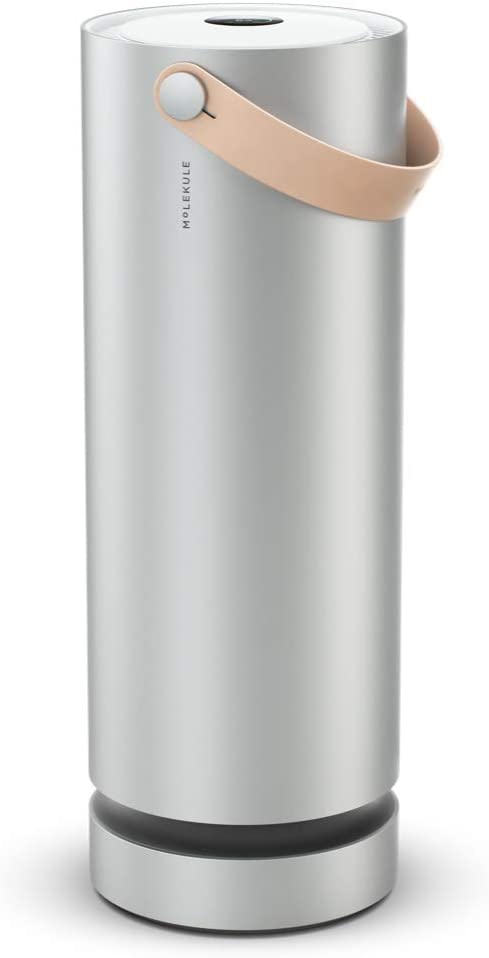 Molekule Air Large Room Air Purifier with PECO Technology for Allergens, Pollutants, Viruses, Bacteria, and Mold, Silver — $799
I get that it looks cool. But if you buy it, you have to realize that what you are really getting is an art installation.
Where Can I Buy A Home Office Chair?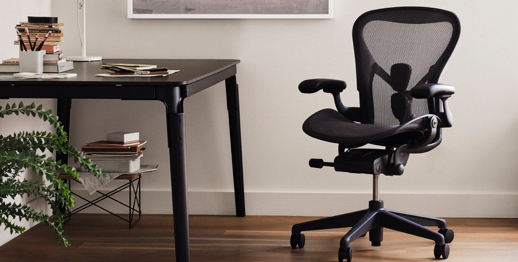 Over the summer, I cleaned out my grandfather's house. He had accumulated a lot of furniture over the years, and I thought it would be a challenge to unload it all. I had never used Facebook Marketplace before, but I figured that would be a good place to start. Boy was it ever: I was shocked at how quickly everything went.
The demand for furniture is booming right now, specifically furniture that can be used in a home office. I ended up selling several very old tables to people who said they planned to use them as desks. And the traditional swivel chair in my grandfather's office was snatched up in an instant.
I was reminded of this process by an interesting article in the Wall Street Journal: "Available: Thousands of Discounted Herman Miller Chairs for Your Home Office." After being forced to work from home in ersatz home offices for half a year now, people are desperate for chairs that are not unpleasant to sit on hour after hour, day after day. The high demand means that finding affordable, sturdy and comfortable office chairs has become nearly impossible through the traditional channels, so home workers have started descending on liquidator warehouses. The thinking is: if they can't get a chair brand new, perhaps they can get their hands on a chair that had once been used in a now empty corporate office. This works well for the liquidators, who discount the furniture, no longer having a steady supply of corporate offices to sell them to.
So, if you've been chugging through your work on the same rickety chair for the past six months, seek out your local liquidators. You will surely get a better deal than the $1,400 a classic Herman Miller Aeron chair will set you back on Amazon: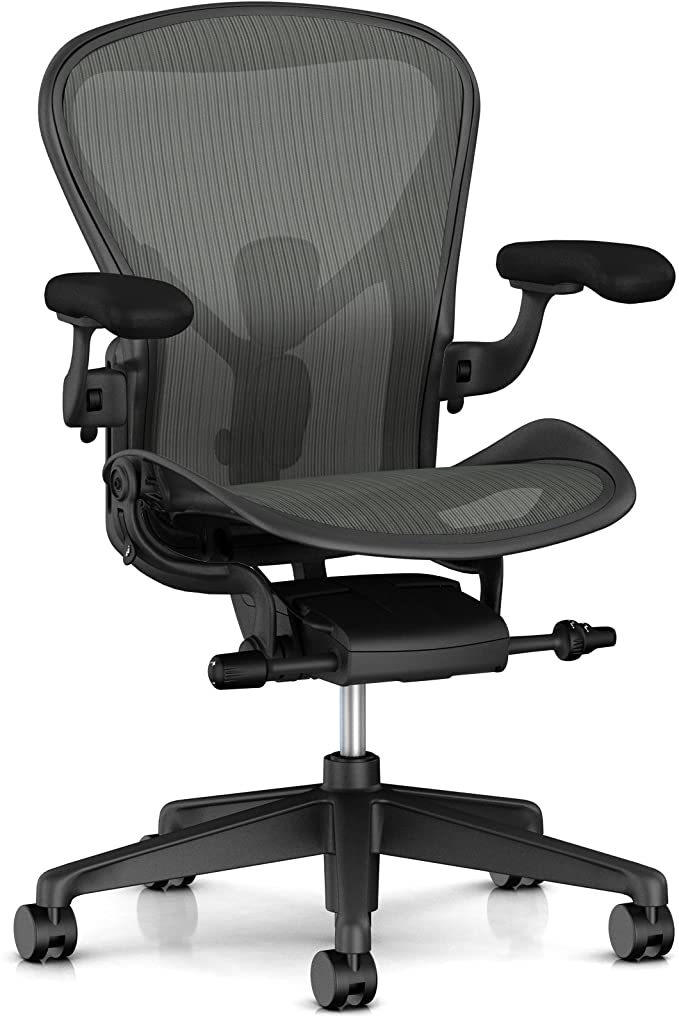 Herman Miller Aeron Ergonomic Chair – Size A, Graphite — $1,395
You are also guaranteed to have it in your possession immediately, something that is certainly not the case when it comes to ordering furniture online these days. With regard to the Aeron chair, Amazon currently only has the Size A (25.75 x 25.75 x 38.5″) in stock, leaving you out of luck if you need the Size B (27 x 27 x 41″) or Size C (18.5 x 28.2 x 43″) anytime soon. And even the Size A inventory is running out… Picking up a chair in person is probably your best bet.
Take A Load Off With The oFlexiSpa Foot Massager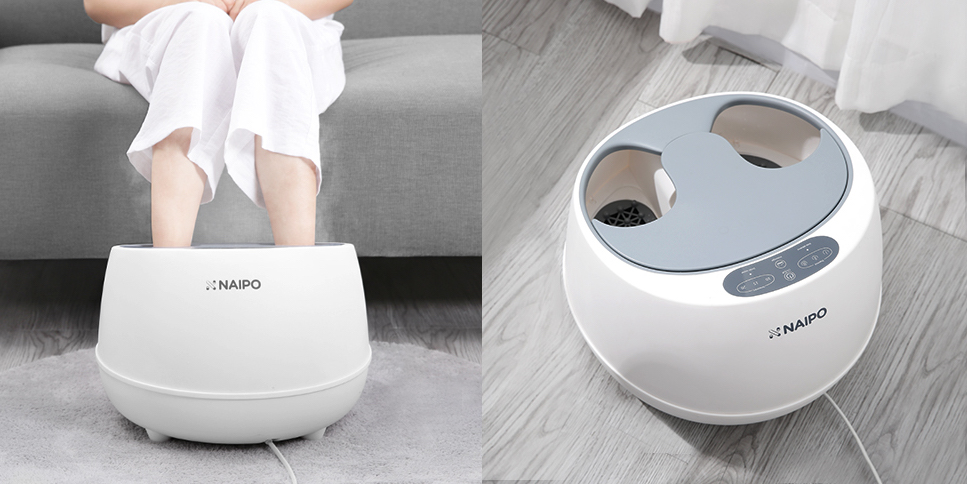 At one time or another, we've all experienced foot pain. It can come from a long day of standing on our feet at work, or maybe from exercise that we are not entirely conditioned for. Whatever the cause, achy feet make you want to just collapse the moment you can. This may be satisfying in the moment, but it is unlikely to provide you with lasting relief.
When people do look for proactive measures to soothe their feet, they typically turn to a foot bath, which involves filling a bowl with hot water and submerging your feet in them. I don't know about you, but this has never really worked for me. For some reason, the water always starts out scorching hot — too hot to touch — then quickly turns lukewarm and useless without spending anytime at warm and calming in between.
A new device on the market looks to address this problem. NAIPO, a company well known for its massage products, is out with a so-called foot spa. The oFlexiSpa seeks to deliver all the supposed benefits of a traditional foot bath without any of the fallbacks. For example, to use this product, you do not a whole basin of water; all you need is about a cup. How can just a cup of water soothe both your feet, you ask? Well, as the name "spa" hints at, this device produces nice warm steam reminiscent of a sauna. Turns out one small cup of water can turn into a whole lot of steam.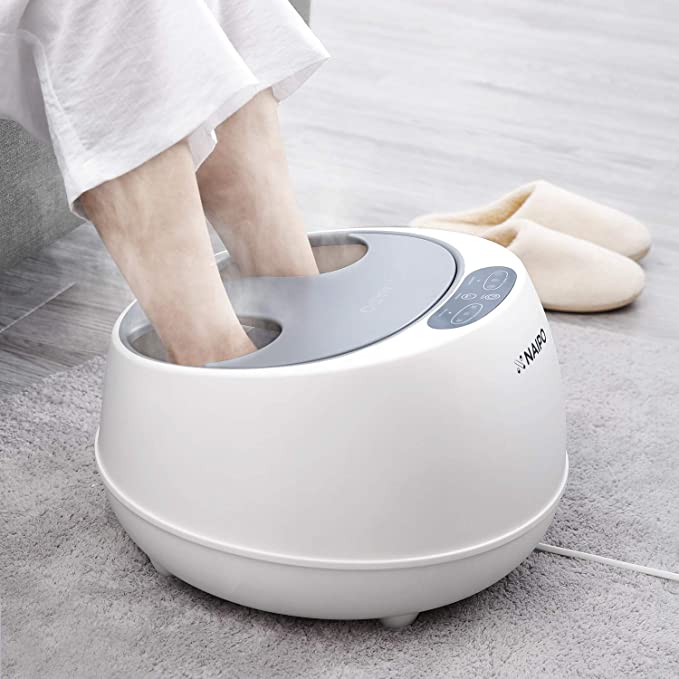 oFlexiSpa Steam Foot Spa — $129.99
Here's another thing: unlike with a foot bath, in which you have to rely on the physical and scientific properties of water for the temperature, you can regulate the temperature of the oFlexiSpa's steam with an easy-to-read smart panel. After taking a mere 30 seconds to heat up, you can switch between two levels of heat.
I'd be remiss if I didn't mention perhaps the oFlexiSpa's biggest advantage over its analog alternatives. It is complete with actual massagers that can knead the balls of your feet while you treat them to the soothing effects of the steam. NAIPO's been making high-quality massagers for a long time, so it is no surprise that massage technology is what puts this new product over the top.
Long story short: If you ever suffer from tired or sore feet, the oFlexiSpa now exists to make it all better.