HBO Max Would Be Nice If You Could Actually Watch It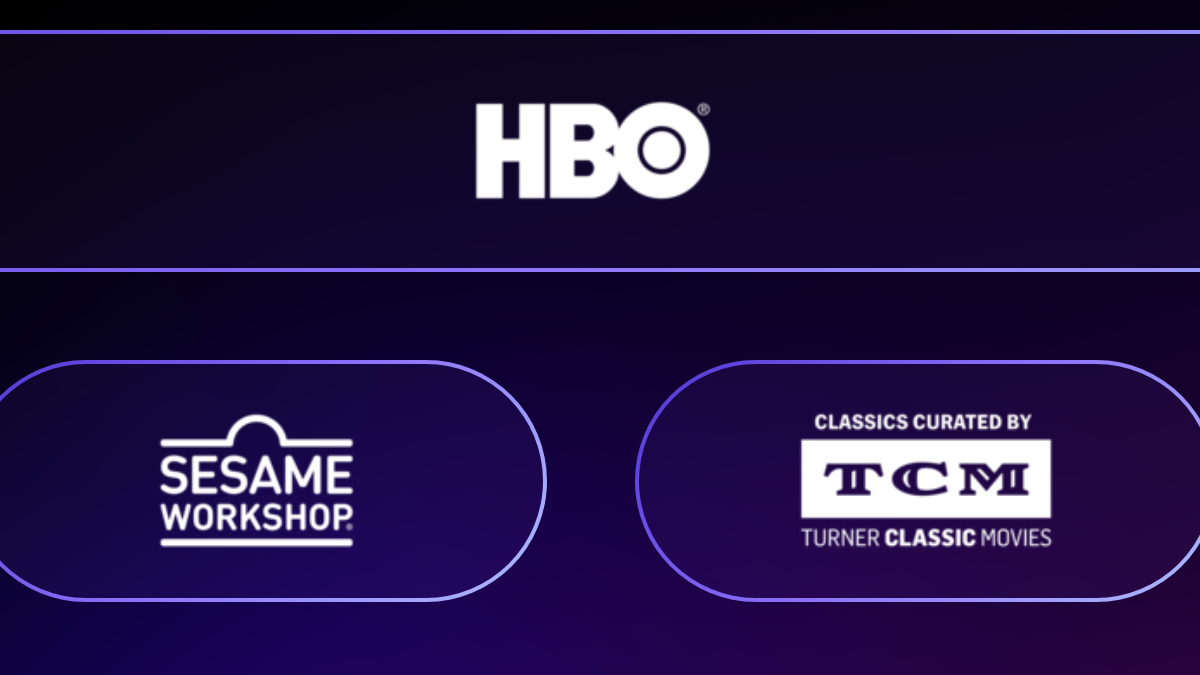 In retrospect, I should have read the fine print. 
HBO's new standalone streaming service, HBO Max, debuted last week to great fanfare. Ads for HBO Max have been ubiquitous over the last month, filling not just typical spots on TV and the internet but even taking up space in CNN's "breaking news" ticker. The value prop was straightforward enough: All those shows that you've been told you absolutely have to watch (The Sopranos, The Wire, Game of Thrones, etc.) plus all 10 seasons of Friends (and eventually an all-new reunion special), plus, by virtue of partnering with Warner Bros., much better movie titles than any competing service (all eight Harry Potter movies, all three Lord of the Rings, etc.). Other offerings were catered to nicher interests (Doctor Who, Rick & Morty, and those Japanese cartoons that are supposedly achievements in high cinema), but no less impressive as part of a thick catalogue. Even at $15 a month, I was excited for HBO Max, and I'd bet a lot of other non-HBO subscribers were too. On launch day, May 27, I was geared up to enjoy some new content, especially after picking Netflix and Disney+ dry these past three months of quarantine. 
Except, I couldn't. I primarily access my streaming content through an Amazon Fire Stick. We also have a Roku and a smart TV that we at times use to watch shows and movies on Amazon Prime, Netflix, YouTube and Disney+. You'd think if there were a streaming service out there (especially one as prominent as HBO Max), at least one of those technologies would allow us to watch it. You'd think wrong. HBO Max is not supported on any of those popular platforms (Roku is the most popular streaming device in the U.S.). As Coleridge might say: content, content everywhere, and not a way to watch. 
Technically, I could watch HBO Max on my TV by hooking up my computer with an HDMI cable. However, that would require an HDMI port, which the new MacBook Airs no longer support. That leaves watching it on my computer my only option. Sorry, folks, but when I watch a show or a movie, I do it explicitly to get away from my laptop. 
If you are considering getting HBO Max, then I'd consider reading the proverbial fine print. Of course, there is no actual fine print, and although most reviews of the service in its first week dock points for its lack of universal availability, the media was rather derelict in telling people about this before it debuted. 
Hope is not lost for HBO Max. The release of Disney+ was also plagued with technical and accessibility issues, all of which it overcame in due time. HBO Max's catalogue is too good for it to be rendered to the dustbin of the streaming wars. But they better get this fixed soon: though it hardly seems possible, America is starved for quality content right now. It would be nice if HBO came to the rescue. 
'Half Truth' Is Just One Of Many Recent Ken Jennings Achievements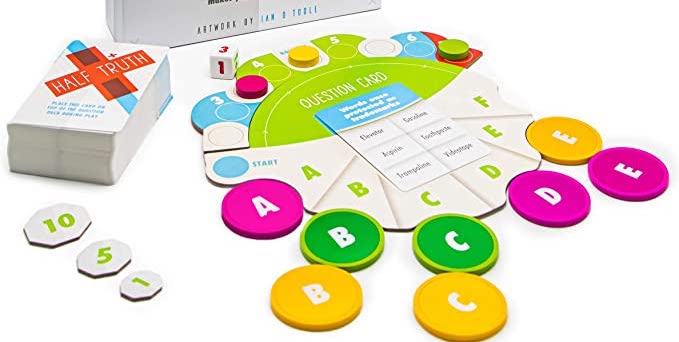 Ken Jennings has had a busy year. Who can forget the prime time January 2020 television event "Jeopardy! The Greatest of All Time," which pitted Jennings against James "Jeopardy James" Holzhauer and Brad Rutter? The show was so popular the three Jeopardy champions plan to reunite in a remade version of the show "The Chase." Perhaps a little more under the radar, in April, Jennings debuted on a Game Show Network quiz show called "Master Minds," hosted by "The Chase" vet Brooke Burns. (The next season of "Master Minds" is set to premiere on GSN on December 7, so they must have continued to film throughout the COVID-19 pandemic.) More recently, Ken Jennings narrated the audiobook version of Alex Trebek's memoir, "The Answer Is…: Reflections on My Life." And at the beginning of this newest season of Jeopardy, Trebek announced on-air that Jennings officially joined the show as a "consulting producer."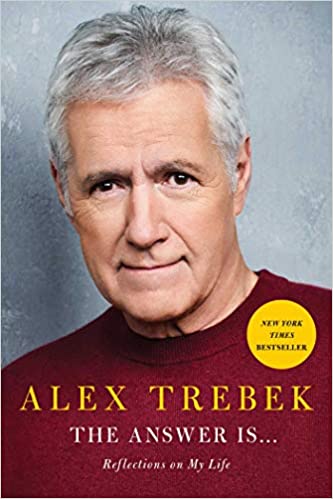 The Answer Is…: Reflections on My Life Audible Logo Audible Audiobook – Unabridged — $14.69
Oh, and to cap it all off, it was announced last week that Ken Jennings would officially take over as host of "Jeopardy!", at least on an "interim" basis. That news sparked a bit of a media frenzy, as online denizens from all corners of the internet rushed to cancel the GOAT for an ill-thought-out tweet from 2014. It remains to be seen if Jennings will actually get to host any "Jeopardy!" episodes (filming was set to resume on November 30), and if so how many.
In addition to building his brand as a bourgeoning television personality, Ken Jennings had another, perhaps overlooked accomplishment in 2020. This summer, he came out with a board game. It is called "Half Truth," and it bills itself as the "trivia game that makes you feel smart."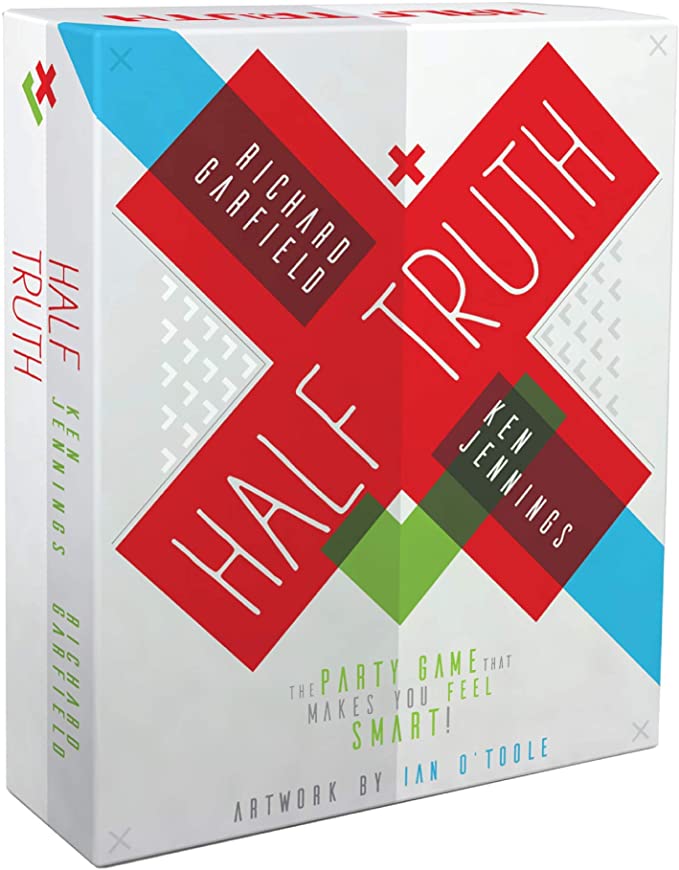 "Half Truth Game" by Ken Jennings & Richard Garfield — $29.99
Trivia is more popular than ever right now, and Half Truth is the perfect game that lets you scratch the itch while getting your less enthused friends and family involved. The questions cover a wide range of topics from academia to pop culture, with the best part being that you do not need to know all the answers to win. For each question, there are six multiple choice options. Three are correct, and three are incorrect. Many are so obscure that you have to use some deductive logic to make an educated guess.
The latest editions of Trivial Pursuit have alternatively been accused of either being too easy or too hard. Since the pandemic started, they have been mostly sold out anyway. Half Truth is a way to get your trivia fix in, and it actually IS available on Amazon. My family and I decided to crack it open on Black Friday and ended up playing for five hours. Not many board games (especially new board games!) can offer that amount of entertainment.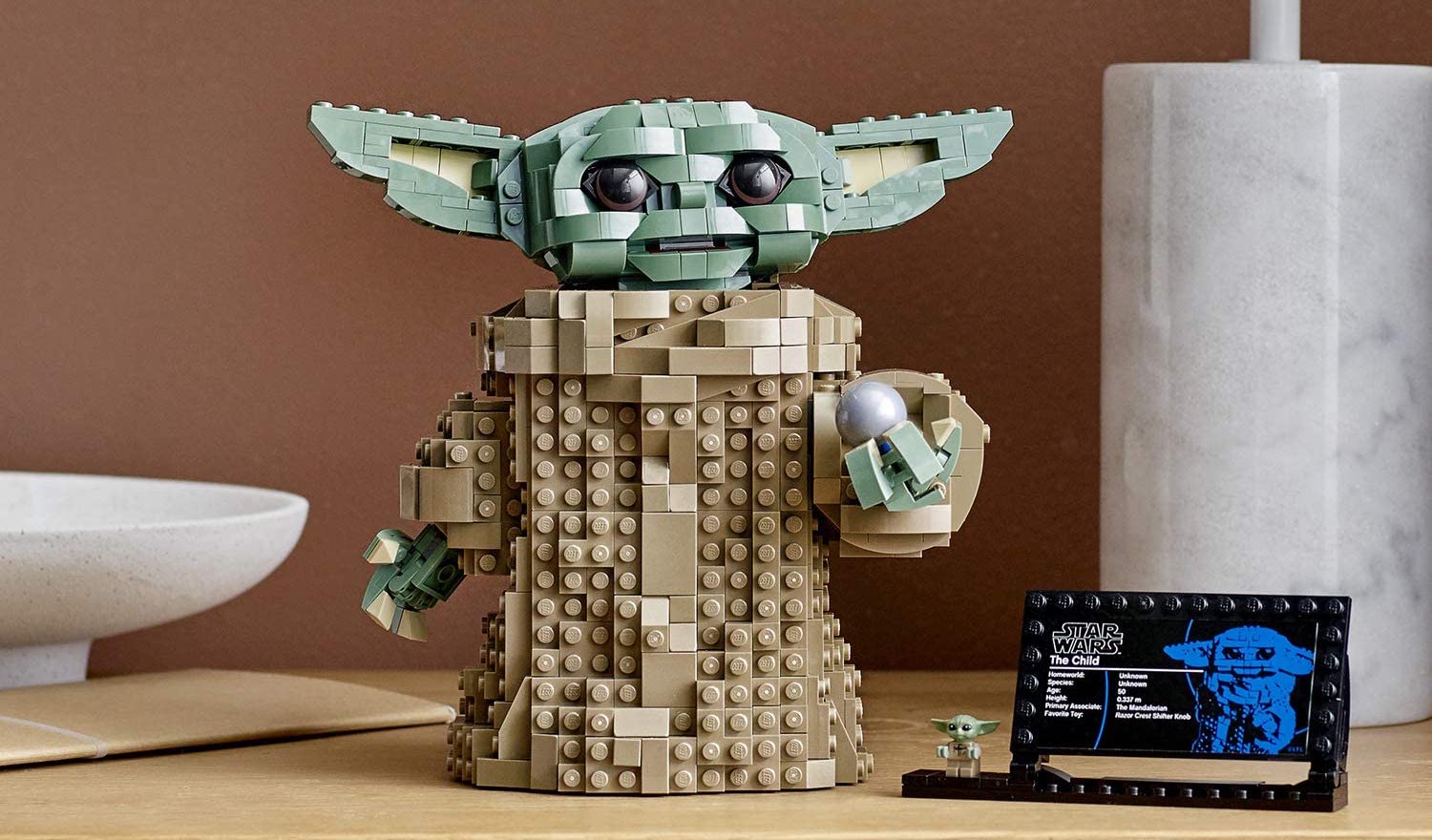 In less than a month, the second season of the hit show "The Mandalorian" is slated to premiere on Disney+. Unless you've been living under a rock over the last year, you know that this signals the vaunted return of the character affectionately known as Baby Yoda.
Baby Yoda has quickly become the most popular character from the Star Wars universe. Last year, Baby Yoda plush dolls sold out months in advance. With "The Mandalorian" set to come back on October 30, now is the time to get your very own Baby Yoda while you still can. Supply chains have been so disrupted this year, this might be your best chance to capitalize before Christmas.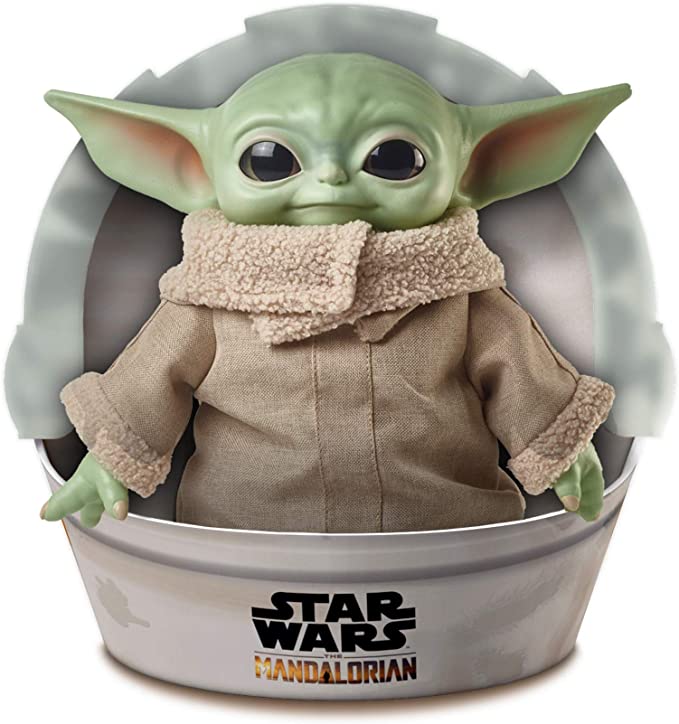 Mattel Star Wars The Child Plush Toy, 11-inch Small Yoda-like Soft Figure from The Mandalorian, Green — $24.99
If you were lucky enough to get your hands on a Baby Yoda plush doll last year, then up your game with Disney's latest offering: a 1,000+ piece Baby Yoda LEGO set.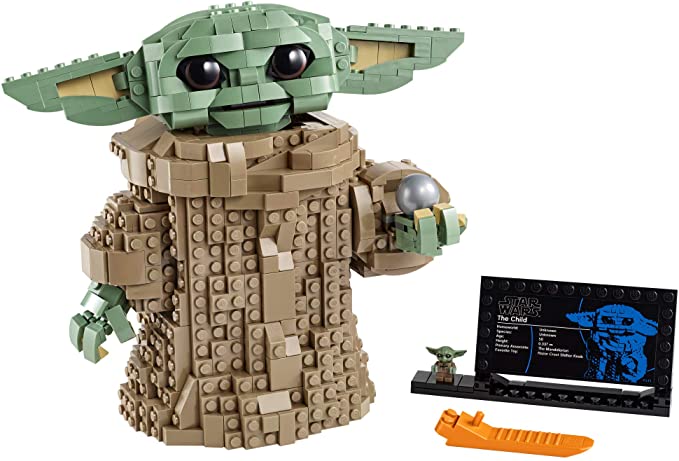 LEGO Star Wars: The Mandalorian The Child 75318 Building Kit; Collectible Buildable Toy Model for Ages 10+, New 2020 (1,073 Pieces) — $79.99
Let's Talk About MasterClass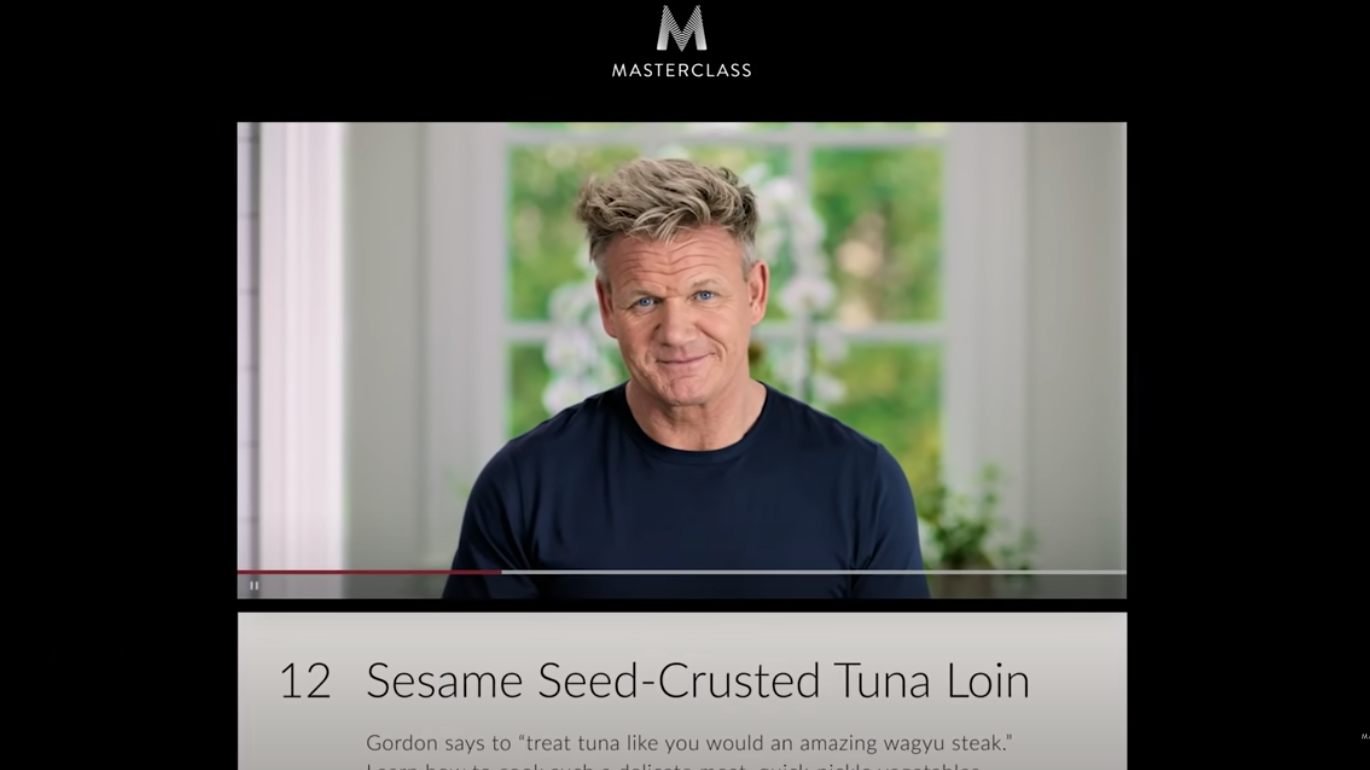 Here we all are, 2+ months since we've been allowed to go about our normal lives. Having finished the "Tiger King," we find ourselves groping around for other ways to pass the days in quarantine. For the culinary-inclined, that baking sourdough and banana bread. For the professional bodybuilders among us, it apparently involves playing chess.
One potential pastime many find themselves considering is the suddenly ubiquitous online course catalogue called MasterClass. For the so-called "extremely online," MasterClass ads are everywhere. It is impossible to search the web without stumbling onto a celeb like Natalie Portman or Steph Curry pitching you their services. MasterClass, which is propped up with over $100 million in VC funding, went all out in paying the best and the brightest to sit in front of a camera for a couple of hours to teach you something new.
But is MasterClass worth it? If you are buying just one class, which costs $90, the answer is probably not. However, the one-year all-access pass, which cost $180, is quite a good deal. You can sample subjects and teachers that interest you, even following through with a couple of sessions before realizing someone is not your cup of tea. I started to "take" a class called "Storytelling and Humor" with David Sedaris. It took me only an episode and a half to realize that he wasn't funny.
There are so many classes on MasterClass, I couldn't begin to evaluate them all. Undoubtedly, as with a real course catalogue, some will be better than others. I particularly liked one taught by presidential historian Doris Kearns Goodwin. In a way, it was like a CliffNotes version of her bestselling books on TR, FDR, LBJ and Lincoln. As anyone who's seen Ken Burns' "Baseball" knows, Goodwin is an engaging speaker.
The real question as far as the value of MasterClass is does it actually teach you anything. A Joyce Carol Oates-led seminar purported to teach me how to write short stories. Did it? MasterClass offers supplementary "assignments" and discussion groups, but without a teach to put a grade on your work, it is difficult to follow through. MasterClass's most popular course, one that I have yet take, is taught by an FBI hostage negotiator. I am very interested to see how they advise putting that one into practice.