Let's Talk About MasterClass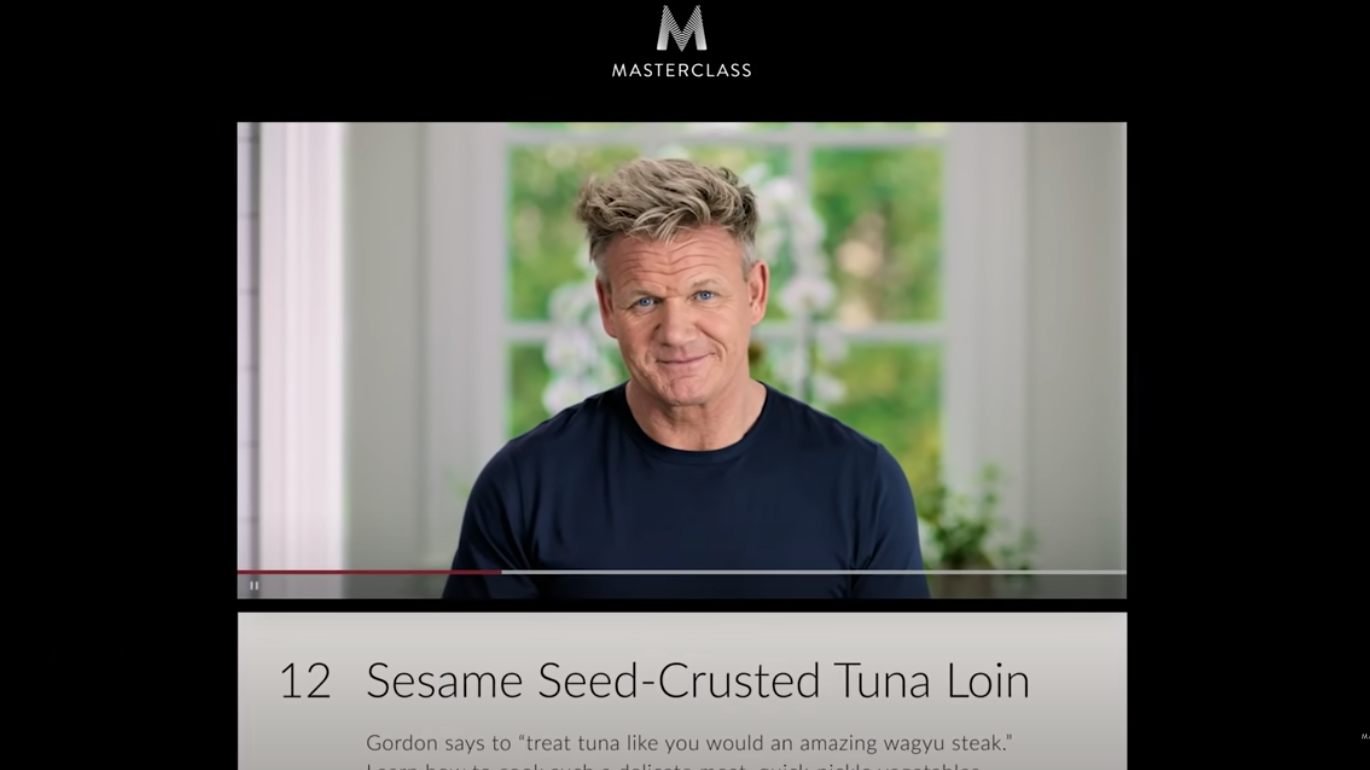 Here we all are, 2+ months since we've been allowed to go about our normal lives. Having finished the "Tiger King," we find ourselves groping around for other ways to pass the days in quarantine. For the culinary-inclined, that baking sourdough and banana bread. For the professional bodybuilders among us, it apparently involves playing chess.
One potential pastime many find themselves considering is the suddenly ubiquitous online course catalogue called MasterClass. For the so-called "extremely online," MasterClass ads are everywhere. It is impossible to search the web without stumbling onto a celeb like Natalie Portman or Steph Curry pitching you their services. MasterClass, which is propped up with over $100 million in VC funding, went all out in paying the best and the brightest to sit in front of a camera for a couple of hours to teach you something new.
But is MasterClass worth it? If you are buying just one class, which costs $90, the answer is probably not. However, the one-year all-access pass, which cost $180, is quite a good deal. You can sample subjects and teachers that interest you, even following through with a couple of sessions before realizing someone is not your cup of tea. I started to "take" a class called "Storytelling and Humor" with David Sedaris. It took me only an episode and a half to realize that he wasn't funny.
There are so many classes on MasterClass, I couldn't begin to evaluate them all. Undoubtedly, as with a real course catalogue, some will be better than others. I particularly liked one taught by presidential historian Doris Kearns Goodwin. In a way, it was like a CliffNotes version of her bestselling books on TR, FDR, LBJ and Lincoln. As anyone who's seen Ken Burns' "Baseball" knows, Goodwin is an engaging speaker.
The real question as far as the value of MasterClass is does it actually teach you anything. A Joyce Carol Oates-led seminar purported to teach me how to write short stories. Did it? MasterClass offers supplementary "assignments" and discussion groups, but without a teach to put a grade on your work, it is difficult to follow through. MasterClass's most popular course, one that I have yet take, is taught by an FBI hostage negotiator. I am very interested to see how they advise putting that one into practice.
Pass Time This Quarantine With Trivillennial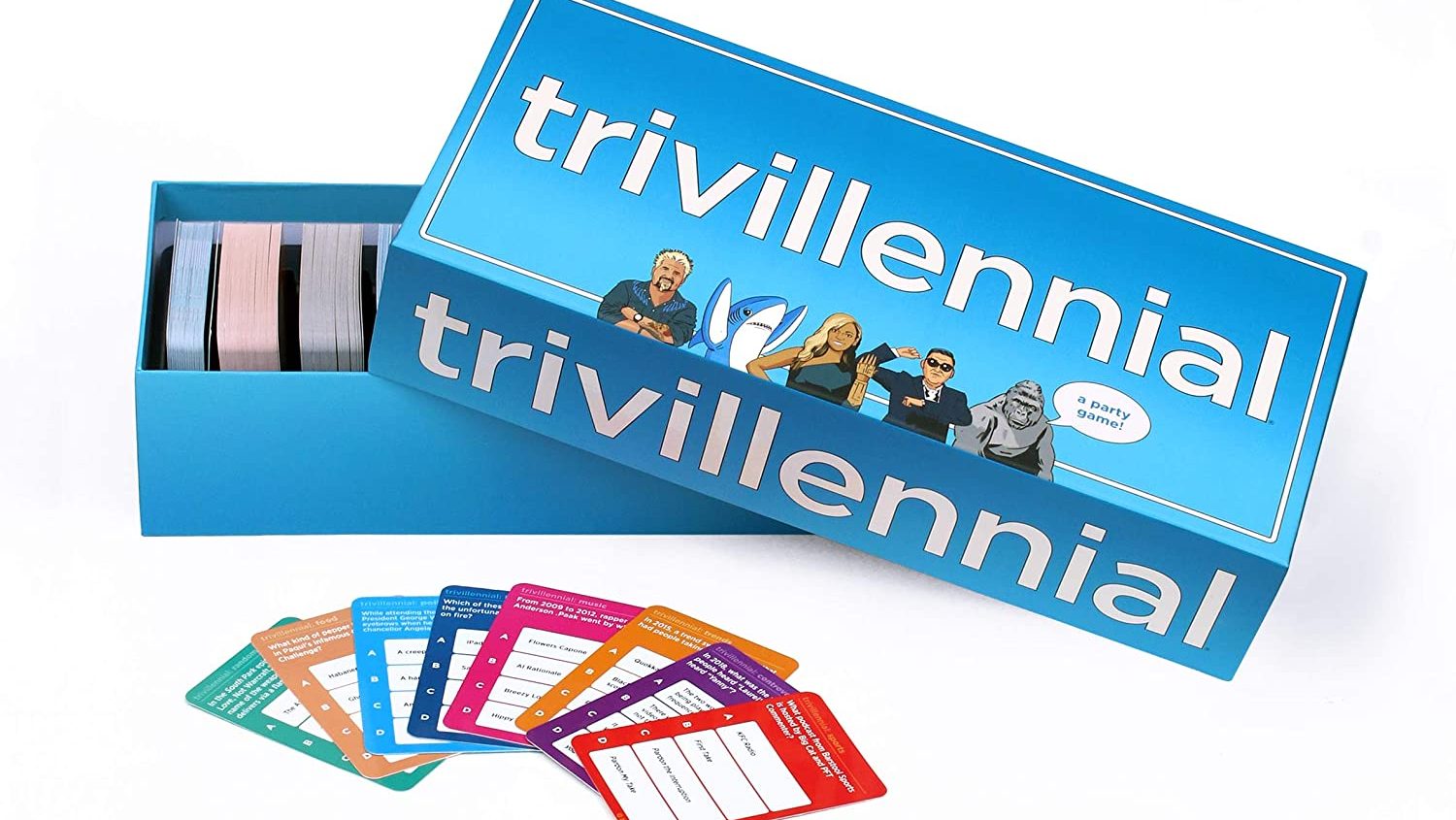 Mandatory social distancing has been going on for more than a month now, and the natives are getting restless. Protests are popping up throughout the country, seemingly less out of ideological fervor than out of the inevitable ennui that comes from being cooped up with the same people every day.
The technological advances of the 21st century ensure that you'll never run out of things to do at home. But watching Netflix over and over again can become monotonous, even if you are discovering content you never knew existed. Furthermore, spending your days glued to a screen can't exactly be good for you.
I recommend taking a break from TV to play a family game. I've come across several new games this quarantine, and I'll detail a few of them in the coming weeks. To start, I want to recommend a game I purchased for my younger sister. It's called Trivillennial.
As the name is meant to imply, this is marketed as "trivia for millennials." Because of this, I was a bit nervous about getting this for my college-age sister. Since she is part of Generation Z (now aptly called Zoomers), she did not seem to be included in the target demographic. However, despite the name, we found that the questions included in Trivillennial were right up her alley. In fact, some of the questions, specifically those dealing with memes of the past two or three years, seemed squarely aimed at her generation as opposed to mine.
The other reason I was skeptical about buying Trivillennial was its abysmal Amazon rating: 3.9 stars. Generally, you only rate and review a product if you have a strong opinion on it, which is why most quality items boast scores somewhere between 4 and 5 stars. A rating below 4 indicated to me that quite a few people absolutely abhorred this game. I almost abandoned the game in search of a better birthday gift for my sister.
Typically, that is what I would have done. But being quarantined, I'm not exactly wanting for time. So I ended up actually reading the customer reviews. The main complaint — pretty much the only complaint, which formed the basis of the spate of 1-star reviews — was that many of the trivia cards listed incorrect answers. Egads! Having written trivia questions in the past, I know that there's really only one requirement: they have to have the right answer! How could the creative team behind Trivillennial go to market without double- and triple- and quadruple-checking all the answers?
Turns out they didn't. Lost on all the negative reviewers was the fact that the answers are listed on the opposite side of the card. All the naysayers were looking in the wrong place. As long as you follow the directions in the box, you'll have no problem locating the answers. I wish whoever wrote the Amazon page put this in bold type in the product description so I didn't waste all that time doing due diligence. (UPDATE: Since I bought the game, the first Amazon bullet point has been changed to: NOTE – The answers are on the reverse (back) side of each card at the bottom!)
Trivillennial is a fun trivia game. Some of the questions are pretty obscure (how was I supposed to remember a bear breaking into someone's backyard to sip a margarita?) but the multiple choice options give everyone a chance, no matter their generational cohort. Zoomer, Millennial, Gen X, Boomer, this game is fun for the whole family. And who knows, you might just learn something about culture today.
Where To Get The Baby Yoda Funko POP!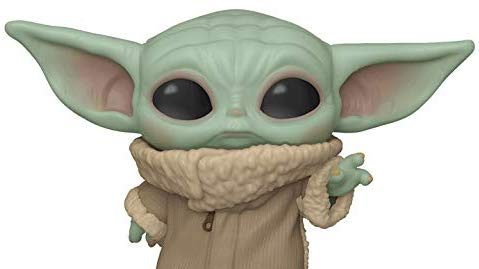 I don't think I will ever understand the Funko POP! phenomenon. Yes, fads of collectibles have been known to sweep the nation. We are, first and foremost, a country of consumers. But at least Beanie Babies were cuddly. The biggest selling point of Funko POP! toys – the characters' giant, Disney-cartoon eyes – seems to me more eerie than endearing. Why would I want those staring at me on my desk all day long? And unlike bobbleheads, their heads don't even bobble. Funko POPs just stand there, statuesque, watching you like a year-round Elf on the Shelf.
All that said, even if I don't understand Funko POP! as a whole, I certainly understand this news about what has now become the company's best selling toy of all time:
That's right, The Mandalorian character The Child, popularly referred to on the Internet as Baby Yoda, is now available in figurine form, and everybody wants one. Where was this when I was Christmas shopping?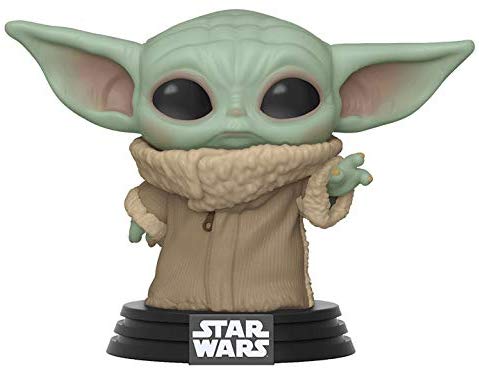 Crazy thing is, Baby Yoda became the best selling Funko POP! before he even appeared on the shelves. The figure was supposed to be available starting this week, but on Amazon, the line is back-ordered until May. Target was flooded with so much demand that it had to stop accepting pre-orders. Same with Walmart.
The struggle to get Baby Yoda merch is real, and it may never end.